Boxers, Trainers & Pundits
Frampton vs Santa Cruz II: The Panel pick their favourite British win in America
Last Updated: 27/01/17 8:24pm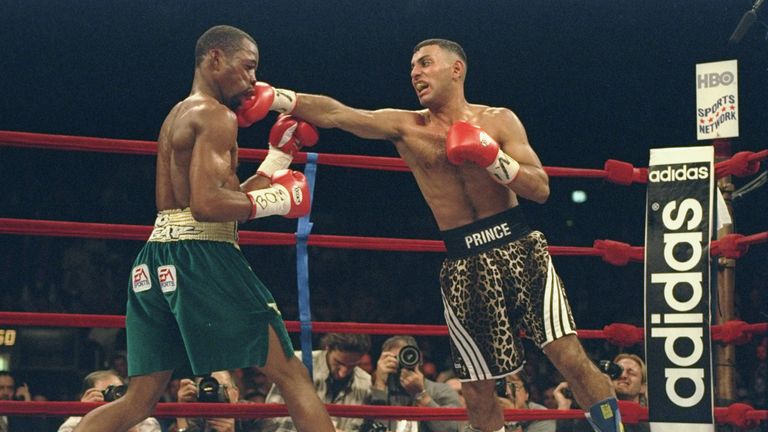 Carl Frampton has already done it in style, but which British boxer's win in America stands out? Well, we asked The Panel to pick out their favourite and explain why.
Some were there, others were watching from home, but our team had different reasons why and when their American dreams came true on unforgettable nights...
Johnny Nelson
It can only be Naseem Hamed against Kevin Kelley in New York. I remember driving through Times Square and Naz saw a huge billboard or poster of himself when we were in the car and he said: "You know what, Johnny, I'm a bit nervous."

That was the first and only time I heard him say that or feel that but maybe it was because he'd hit America.
When we were in the gym Michael Jackson wandered in to watch him train. It was was just surreal but for Naz it was the leap up into stardom.
That's what made him nervous but the fight itself showed he's got heard, bottle, courage and excitement and it inspired so many people to get into the fight. Even Floyd Mayweather was a massive Nas fan and that inspired him. It was more than just a barnstormer.
Paul Smith
Ricky Hatton beating Juan Urango in Las Vegas is my personal favourite. I was part of the team over there and it was the first big fight in Vegas I'd been part of, with someone I knew. I'd been to Vegas before to watch boxing but there's nothing like being involved it in, even if I was just a part of Hatton's team. It was a great experience.
Urango was a tough opponent, just a hard fella. He didn't have great skill but Ricky knew he had to weather the storm early on and outsmart him.
He knew he couldn't just go forward and be brutal, the way he liked to and knew he couldn't lead with his chin because Urango would've loved that. He did really well that night and got the job done. And of course, I didn't have a fight coming up, so I joined the after party!
Carl Froch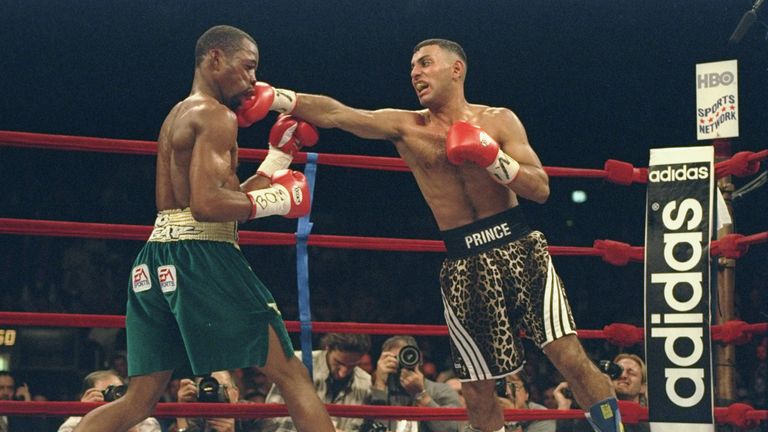 I was a massive Naseem Hamed fan and he actually got me back into boxing at a time when I wasn't sure it was going to be for me. The Prince was always entertaining, in and out of the ring. That fight with Kevin Kelley might have been 20 years ago, but it is impossible to look past it.
It was a great. Even as a Hamed fan, watching him go down multiple times early on then doing the same to Kelley was brilliant, so exciting to watch and then of course, he finished him off in his usual style.
We're talking about a fighter putting on a show at Madison Square Garden, New York, which was just awesome. A featherweight classic that everyone loved.
Tony Bellew
The one that stands out for me is James DeGale going over to beat Andre Dirrell for the world title. It's not just because it was so recent that it sticks in my mind, but I remember how hyped Dirrell was and how much people were raving on about him. Don't forget we all saw him push Carl Froch to the very - and I mean very - edge when they fought, so he was the underdog, against an established American name.
A lot of people thought James just talked a good game and wasn't good enough to go out to America and win the world title, but I knew how good he was - and is - because I'd sparred hundreds of rounds with him.
When the knockdown came in the second round, it didn't surprise me and it didn't surprise me to see James ease off later on, because some fighters do that when it appears easy. That's what he does but his skill and his power won through in the end.
David Coldwell
Naseem Hamed against Kevin Kelley is nailed on. I was in that stable and we all watched Naz grow up in that gym, move into his pro career but then we were seeing him on billboards. When the ringwalks came around he kept Kelley waiting and waiting behind the screen, dancing to that tune, then just swaggered into the Garden.
When it finally got underway it was just simply a shoot-out. I'd sat next to Kelley when he came over here to watch Naz box and the banter they had before the fight was one thing, but the fight just delivered.
It was pure excitement. Watching it, you'd have thought Naz was going to get done in there but somehow he turned it round. It was was those little things, like winking at him when he'd dropped it, that made it so entertaining. It had everything you could've wanted.
Jamie Moore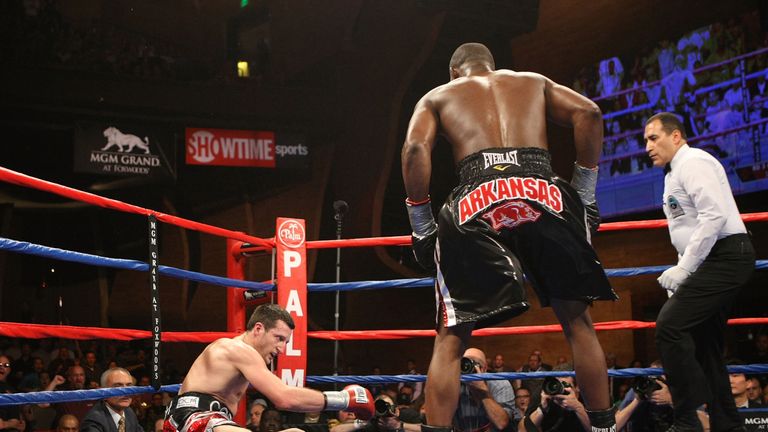 The one that sticks out is Carl Froch against Jermain Taylor. He was losing that fight, he'd been dropped and Taylor produced a great fight. But of course, Froch not only managed to turn it around but also, I think, probably saved his career.
I remember thinking his career was heading in a strange direction, with the TV situation and the Super Six, but the way he pulled it back and won that fight with seconds left was an epic performance.
I've got to give Kell Brook a mention for beating Shawn Porter in his own backyard and then Darren Barker winning that middleweight world title over the pond, but Froch beating Taylor was like something out of Rocky. It just edges it over the rest, not just because of how it ended but also where Carl went from there. I am not sure anyone could write that script.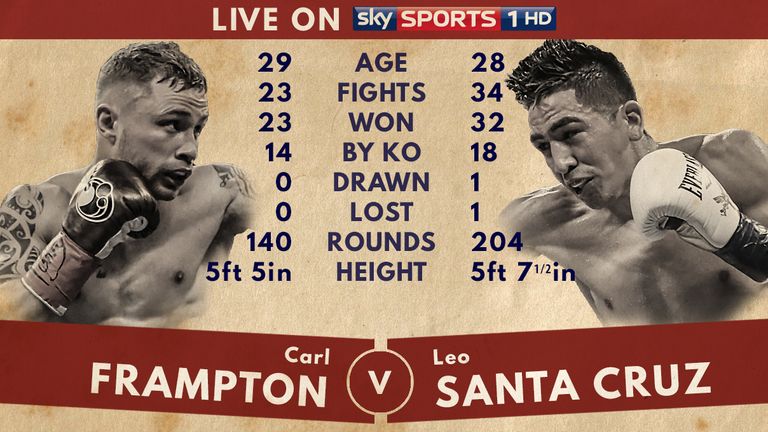 Watch Carl Frampton's rematch against Leo Santa Cruz and Lee Selby's IBF title defence against Jonathan Victor Barros in Las Vegas, live on Sky Sports 1, from 1am on Sunday January 29.