Kell Brook and Amir Khan can learn from my regret over Ricky Hatton, says Junior Witter
By Richard Damerell
Last Updated: 07/02/17 3:10pm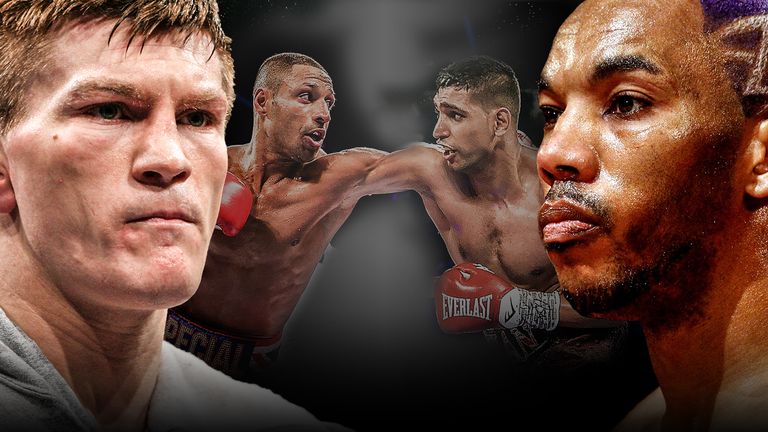 A British battle between Kell Brook and Amir Khan is still yet to happen and Junior Witter knows the frustration of being unable to face a long-term rival.
There is a flicker of hesitation in the 42-year-old when asked for the biggest regret in his boxing career, but Witter cannot deny his lingering torment at failing to share the ring with Ricky Hatton.
"Yes, it is obviously, it's one fight that I really wanted to happen," Witter told Sky Sports. "It would have proved a lot of things to a lot of people."
Long before a fight between Brook and Khan was ever mentioned, two other British fighters were locked in a bitter rivalry, which led to repeated calls for the feuding duo to finally settle their differences.
Hatton, a hugely popular Mancunian, had brought a fresh era of excitement to the sport with his all-action approach, while the skilful Witter was dissecting his own opponents with a switch-hitting style.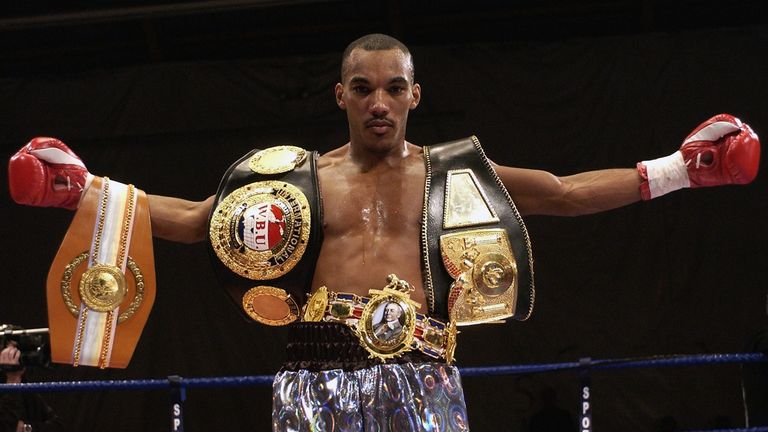 In that era, brash challenges could not be issued on social media, so Witter took matters into his own hands and famously gatecrashed one of Hatton's post-fight interviews.
Despite this show of defiance, and a long-running debate about Britain's best super-lightweight, the two men would never step through the ropes and Witter does not want Brook-Khan to slip away in similar fashion.
For me, the Hatton fight was there for years. It wasn't there for a couple of years, it was there for over a decade.
Junior Witter
"That's a grudge match that just hasn't died and needs to be laid to rest," said Witter, who is a product of the same Ingle family gym where Brook trains in Sheffield. "It's a fight that should happen and could have happened already.
"For me, the Hatton fight was there for years. It wasn't there for a couple of years, it was there for over a decade.
"He turned pro, they were singing his praises, because he came through on a brilliant amateur career. He was a great ticket seller, a great role model through his career, and he was as popular as anything.
"I was completely up against it, in that respect, but the fight could have been made. He said he wanted it and at one point, I believe he wanted it.
"After the [Jon] Thaxton fight, he wanted the fight, I wanted the fight, they talked him out of it. Then he got into position where he was in control of his own career and basically no one but him decided that he didn't want that fight."
Talks for Brook-Khan broke down again last month following a dispute over purse percentages and both boxers are again expected to take separate paths in their careers.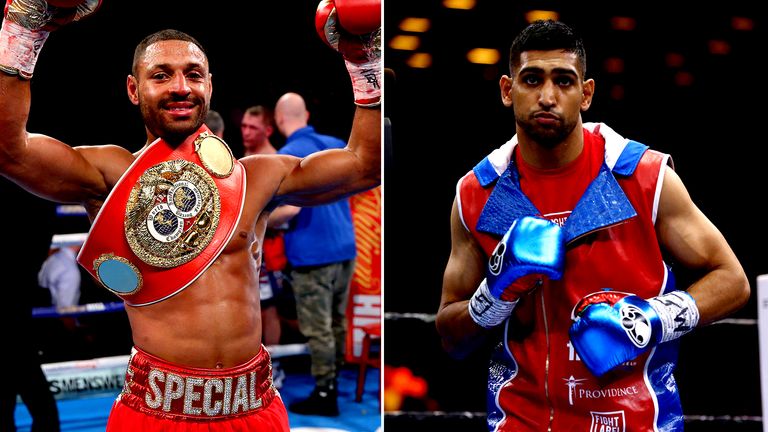 IBF welterweight champion Brook is due to defend his title against mandatory challenger Errol Spence Jr, while Khan appears to have switched his sights to a rematch against Danny Garcia, but Witter thinks there is genuine desire on either side to make the fight.
"If that fight's there, take it 100 per cent," he said. "I think that fight can happen for the simple reason - they both think they can win. Everybody has got their own personal opinion, why he's going to win because of his speed, power, accuracy.
"There's all that debate, but both fighters genuinely believe they are better than the other. They are in a position where they are both coming off a loss, they both officially got stopped, at a weight they shouldn't have been at. They have gone down to their previous fighting weight.
"I think 147[lbs] will suit Khan more than it will Kell. I think Khan will make it easier than Kell, not that he's going to make it easy. If they can get that sorted, 100 per cent come back to welterweight."
A points defeat to Timothy Bradley in 2008 ended Witter's reign as WBC champion, snuffing out the fading hopes of a Hatton fight, and the Bradford man is fully aware of the dangers of delaying Brook-Khan.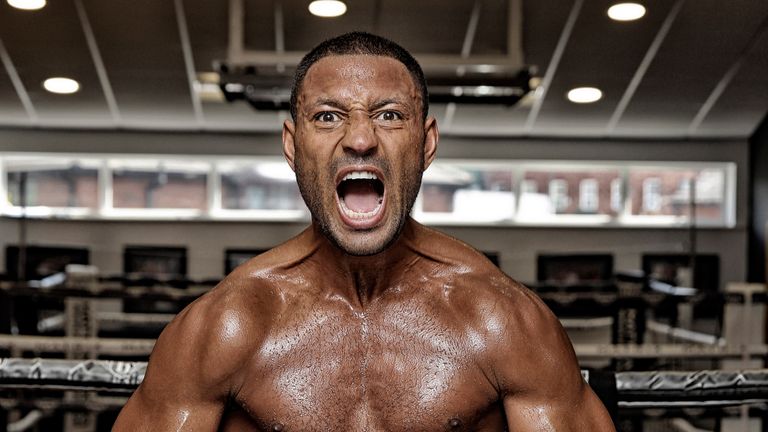 "It's time for them two to get it on," said Witter, who made a swift prediction when pushed for a winner. "Kell Brook, stoppage. If it goes to points, that makes it very interesting, you slide over from Kell all the way to Khan.
"But Kell has got the accuracy and Khan has got the speed. I'm still going to slide to Kell. It will be one or two points, if it does go to points."
A fight with Floyd Mayweather was also twice mentioned to Witter, who can understand why the pound-for-pound great opted for more lucrative bouts, and remains proud of his own career, even without Hatton in the opposite corner.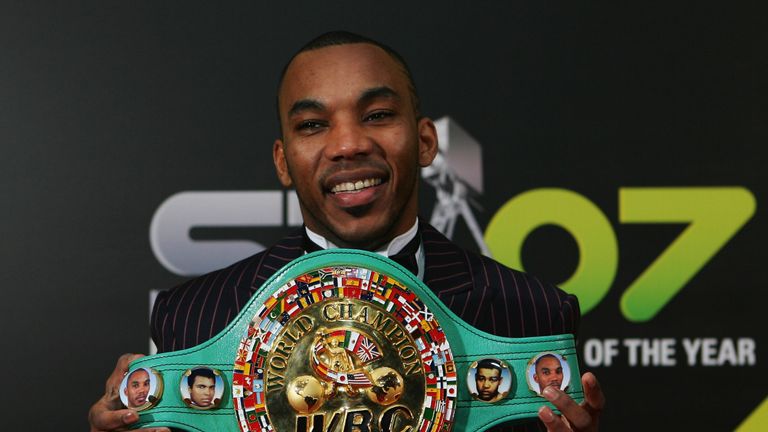 "I would have liked more money myself, obviously, but I've got the WBC belt," he said. "I would have boxed anyone. I'm happy with my personal achievements in boxing. British, Commonwealth, European, WBC world title.
"I can hold my head up high and go anywhere, because I am that good, I've been that good, and I've achieved."