Joshua vs Klitschko: Anthony Joshua says there's no need to trash talk Wladimir Klitschko
By Andrew Dickson
Last Updated: 17/02/17 5:42pm
Anthony Joshua says he doesn't need to trash talk Wladimir Klitschko ahead of their world title fight at Wembley on April 29.
The IBF world heavyweight champion will take on the Ukrainian with his belt and the vacant WBA 'Super' title on the line, live on Sky Sports Box Office, and the pair have been in Germany this week to promote the contest.
Joshua has previously said Klitschko doesn't like mind games, with his opponent saying the build up to this fight has been "refreshingly different" to what he has encountered from Brits in the past.
Klitschko received little respect from Tyson Fury and David Haye previously but he's getting plenty of it from the 27-year-old.
Joshua told Sky Sports News HQ: "You're not dealing with two novices - I don't need to talk about what I'm going to do and how I'm going to knock him out.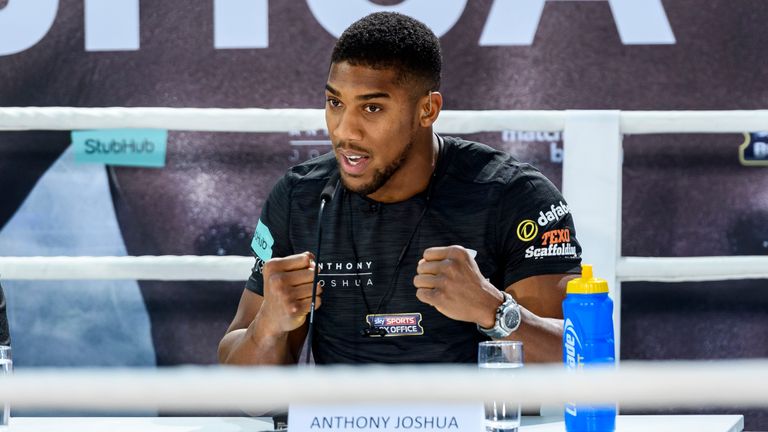 "You know Wladimir Klitschko and you're getting to know Anthony Joshua. The fight speaks volumes for itself. I don't need to talk reckless about what this fight's about.
"I'm not perfect but I have my ways about me and I was raised with conduct and discipline, that's just who I am. I would rather defend my corner than provoke it.
"Everyone's saying we're friends and stuff. Yeah, the respect's there. I never expected to compete with Wladimir so he's someone where I can say I'm going to analyse what he's about.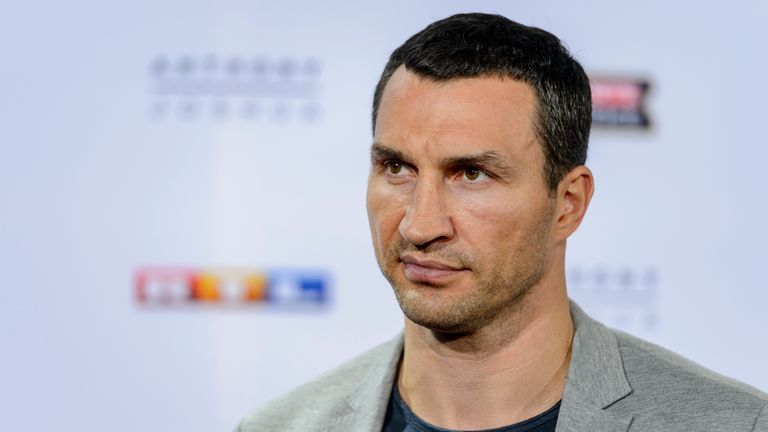 "But now we're fighting? Trust me, let that first jab hit me or hit him. It changes. In films, when they taste blood and you see red, it's a fight. That's what I train to do and the best man will win."
Joshua admits this is a rich period for boxing's heavyweight division at present and is relishing his chance to add more titles to his collection.
Asked if it is an exciting time, the 2012 Olympic super-heavyweight champion added: "Yeah, you can hear it in my voice.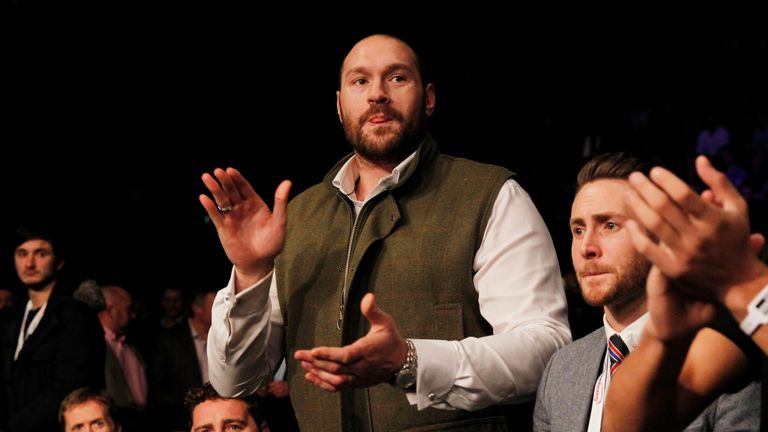 "At heavyweight in general, Tyson Fury did a great job in beating Klitschko and he needs to get back in the ring doing what he does best.
"But right now, with or without Tyson Fury, this division is hot. It always has been and it always will be.
"It was a matter of time (before Joshua got his world title shot). This time has come earlier than expected but it was always going to happen for me. Now that I'm here, I feel comfortable."
Watch Anthony Joshua vs Wladimir Klitschko from Wembley Arena, live on Sky Sports Box Office, on Saturday, April 29.