Deontay Wilder to showcase skills against Gerald Washington
By Peter Gilbert
Last Updated: 24/02/17 2:25pm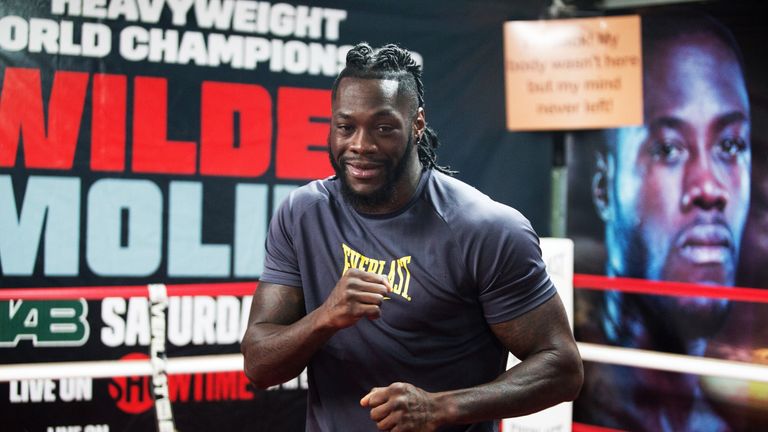 Deontay Wilder has promised his fans they will see a different fighter when he defends his WBC heavyweight crown against Gerald Washington on Saturday night, live on Sky Sports.
Wilder will put his title on the line for the fifth time in his first fight since breaking his right hand and tearing a bicep during his eight-round win over Chris Arreola in July.

The knockout specialist Wilder, who boasts an impressive record of 37 straight wins with 36 by stoppage, has been spent his convalescence honing his boxing skills which he intends to showcase against the undefeated challenger.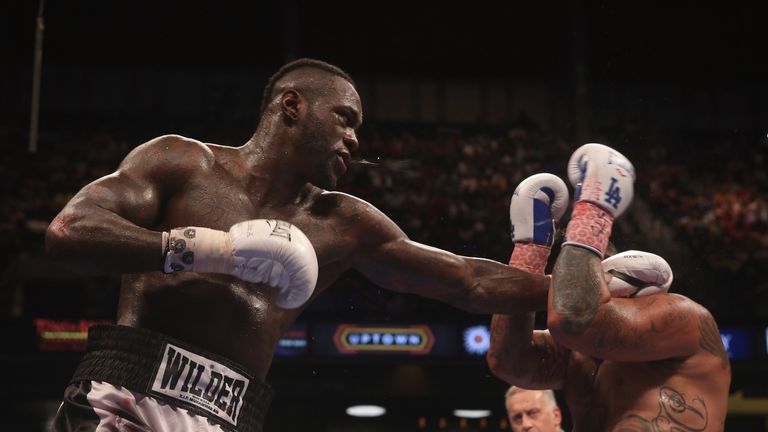 "My time off has allowed me to get a better relationship with my left hand. There are so many different ways to throw a jab that I didn't think I could do. Working with one arm allowed me to be exposed to a lot of new things. It's going to be a different Deontay Wilder in the ring," said the 31-year-old.

"It's been a journey for me. I know there's a purpose to all of it and there's a reason why I'm here and why I'm the champ. Everything has manifested my way."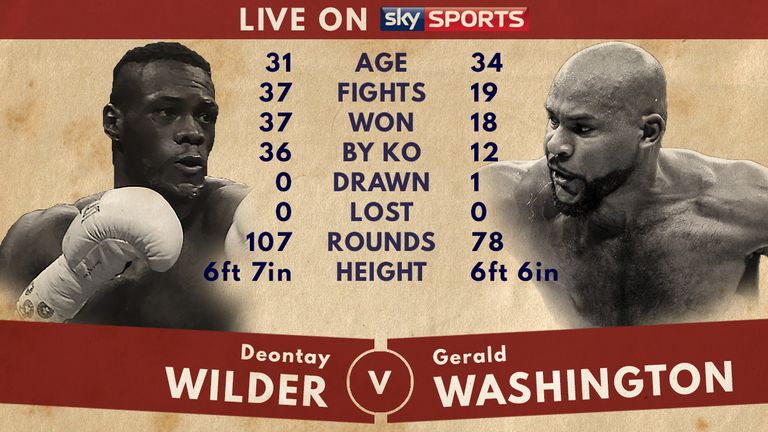 Wilder enjoys an impressive 97 per cent knockout ratio; however, the big-hitting American revealed a fear of ending up on the canvas drives him on.
"I always put myself in the position of my opponents and think about if that was me. That's why I have so much passion for this sport and I give it my all. I don't want to end up like my opponents. I don't want to see what those lights looks like from the bottom.
"I want people to look back on my legacy and see that it was a long journey. I've paved the way for my city and my state. I've laid the bread crumbs and now people can follow.
"When my first opponent dropped out, the first name that came to my mind was Gerald Washington. I appreciate the way he conducted himself. Every time I saw him, he always shook my hand and told me he was ready.
"I know Gerald is excited. I was too. I know what it's like to be able to fight for one of the most prestigious belts in the world. But, it's my belt. I'm still enjoying it. Even though I'm heavyweight champion of the world, I'm still humble. I keep the belt in its case, until it's time for me to fight again. I'm not satisfied. There is still more to attain."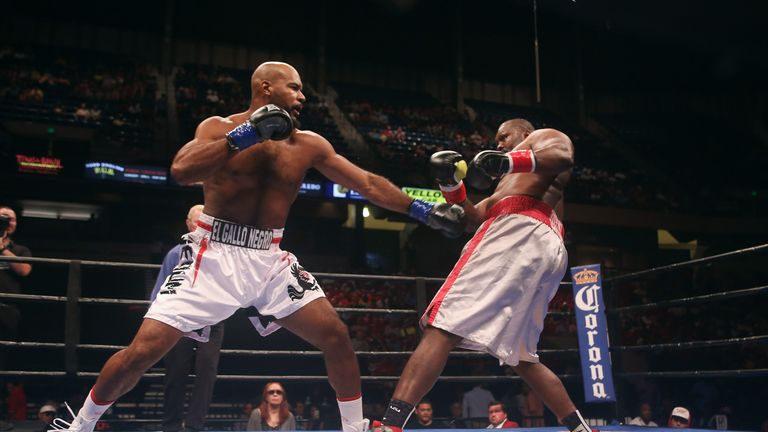 Washington (18-0-1-KO12), who turned pro only four years ago at age of 30 after just 14 amateur fights, is determined to size his chance of glory after being drafted in at short notice after Poland's Andrzej Wawrzyk failed a doping test.
"I've had an incredible run to get me hear. I'm thankful to Deontay for picking me for this fight. He could have chosen a lot of opponents, but he picked me and I'm grateful for that.
"This is a dream come true. I started boxing as a kid but I didn't know what I wanted to do. I've had a long road, but now I'm here fighting for the heavyweight championship of the world. This just means so much to me.
"My trainer John Pullman and I started working together and we've gotten through every obstacle. It's hard work but we put in the work together and now we're here. That's what life is all about. You have to take risks and when it's time, it's time to handle your business. It's my time and I'm ready.
"I'm so happy to be able to do what I love. I'm going up against Deontay Wilder, the Bronze Bomber, in his backyard. You can't take away what he's accomplished. But I'm here to handle my business.
"I try to live as a champion and now it's my opportunity to be a champion. I'm going to grab this opportunity and take it."