Tony Bellew can retire happy after defeating David Haye, says David Coldwell
Last Updated: 09/03/17 3:08pm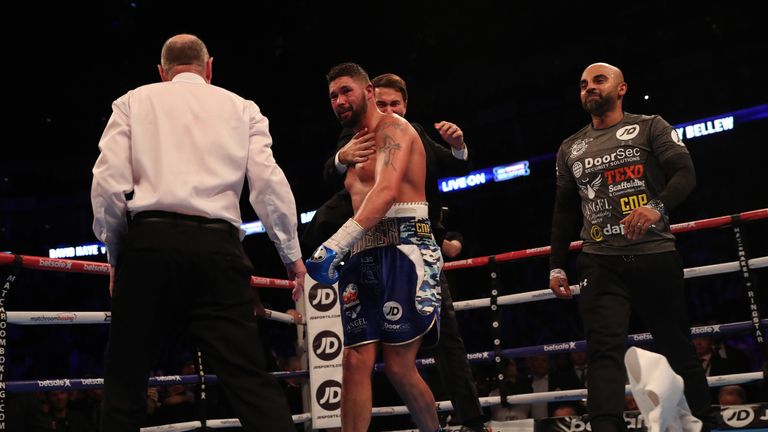 After Tony Bellew's stunning victory over David Haye, his trainer David Coldwell reflects on a dramatic triumph and reveals his surprising advice for the winner...
I knew what their plan was. They expected Haye to come out too fast, too sharp for Bellew, dip low and wham, right hand over the top. Finish him off with the left hook. That's what they were expecting.
I had a chat with Tony before we went to the venue and one of the things I said was: "No matter what he does, his entrance, in the fight, tactics, do not change from what you are supposed to do. Don't react to him at all, just stick to what you're supposed to do." And he did.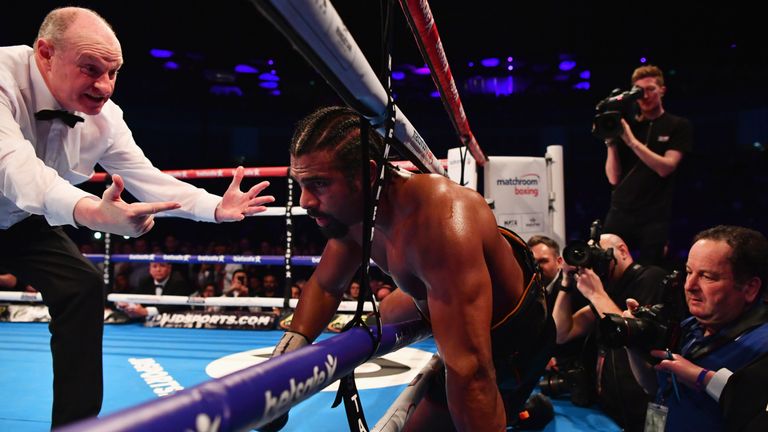 You don't jump on any injury as such, because Haye is still dangerous. It was just a case of following the pattern that we were doing. As he's gassing, as he's tiring, as he's becoming more ragged, you will see more spots. From round one, I knew we were going to win the fight, it was just a case of not giving him an opportunity.
Shane McGuigan is a very good, young coach. All he lacks is experience. You cannot knock a man for not having experience. We all make mistakes and we all learn from them. He made a big deal about who we were sparring, Dereck Chisora, mocking that. There is a reason behind everything I do. It might not seem right to people on the outside, but I know my fighter.
I think he will become a very good trainer, but you should never mock people who have been there and done that.
David Coldwell on Shane McGuigan
I'm lucky that I learned a lot from Adam Booth on how to deal with big-fight pressure. Shane has not got anybody like that. He's got his dad from a fighter's perspective, but not from a coaching perspective. It's completely different.
Would I have pulled Tony out if he suffered that injury? Yes, definitely. You can't ask a fighter: "Shall I pull you out?" No fighter is going to say yes. If you feel you need to ask a fighter, you've got the answer, because you think they should be pulled out. But again, that's just experience.
I think he will become a very good trainer, but you should never mock people who have been there and done that.
I understand why Tony would want to carry on, because the world is his oyster now. Imagine fighting for a world heavyweight title, that's massive.
If he was going to fight again, for me, it would be Joseph Parker, who is about 6'4" tall, he's not a giant. He's a very good fighter, but he's not the best of the champions. If Tony was going to fight again, then maybe Parker for me.
Genuinely, I want Tony to retire now. The dream was him to become world champion. Mission accomplished, as far as I'm concerned, this was a bonus. Now we have won, I genuinely want him to walk off into the sunset.