Joseph Parker hopes Tyson Fury will attend his WBO heavyweight title defence against Hughie Fury
By Richard Damerell
Last Updated: 14/03/17 8:46pm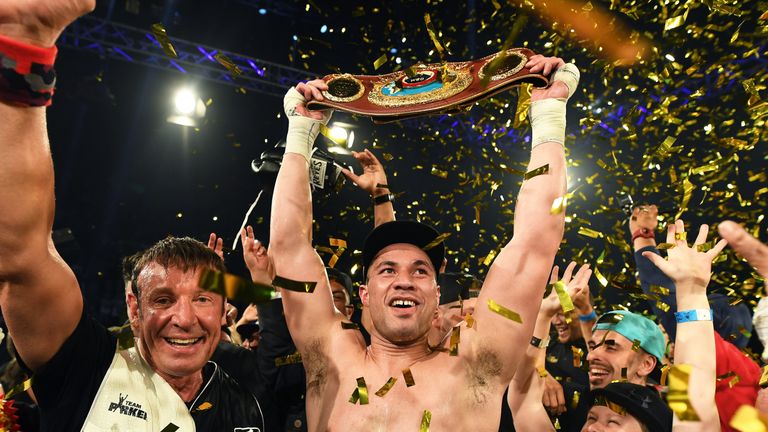 Joseph Parker hopes Tyson Fury will attend his WBO title defence against Hughie Fury and says a fight with the former heavyweight king could "be an option".
Parker will make the first defence of his belt against Hughie Fury in Auckland on May 6, and the challenger could be joined by his cousin Tyson for the trip to New Zealand.
Tyson announced last week that he intends to return to boxing after overcoming personal problems and his presence at ringside would be welcomed by Parker.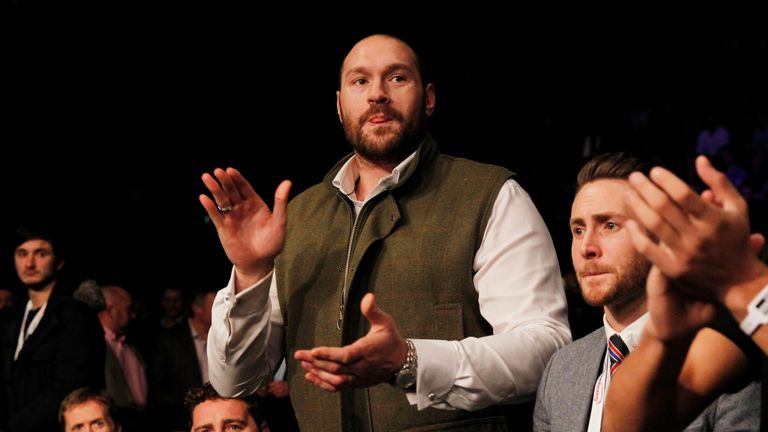 "He will get a good reception," Parker exclusively told Sky Sports. "He's the man who beat the champ, so in everyone's eyes he is still the champ in recess.
"It will be great to have him there, great to have him down in New Zealand. We exchanged messages on Twitter, but it will be good to meet him. People love him.
"We've got some great support from the Fury team in the past, so I think it will be great to meet them."
Tyson's brief reign as WBO champion was ended when he relinquished the belt, allowing Parker to claim the vacant title with a points win over Andy Ruiz Jr in December.
It might be an option, but first I have to get past his cousin.
Joseph Parker
But the ex-unified champion has vowed to reclaim his titles and Parker admits a win over Hughie could set up a fight against another member of the Fury family.
"It might be an option, but first I have to get past his cousin," said Parker. "I don't want to look in the future.
"There is always opportunities of fighting this person and that person, but you can't really look at it until you get past the person in front of you. Full focus on Fury and after that we can look at the different options that we have."
Trainer Kevin Barry guided Parker to his world title triumph and believes Fury sparked a new heavyweight era when he finally ended Wladimir Klitschko's dominance in 2015.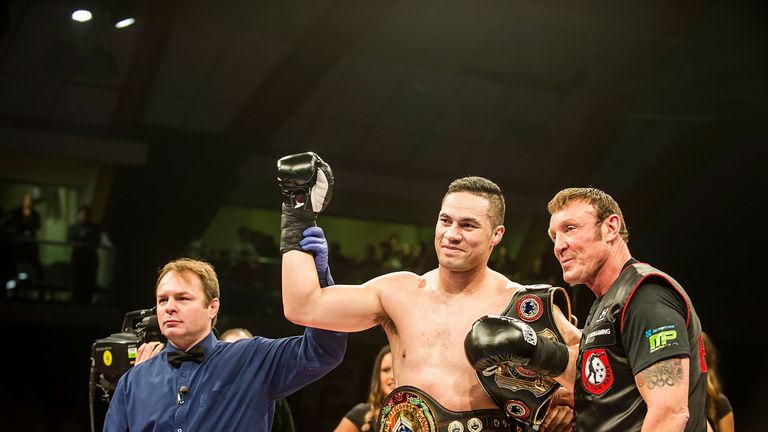 "I hope he does make the trip down there," said Barry. "It will be great for Hughie, it will be great for the promotion to have him there.
"As far as the Joe Parker team, we will welcome him with open arms. It was because of him that we had the opportunity to fight Andy Ruiz.
"It's because of him that the heavyweight division became exciting. We love him for that."