Crolla vs Linares II: Brian Rose is ready for his 'second coming' against Jack Arnfield
Last Updated: 20/03/17 5:30pm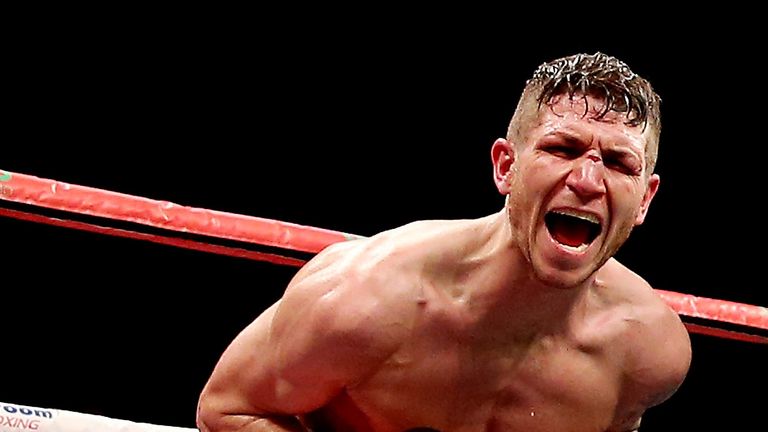 Brian Rose admits it is all on the line as he prepares for his "second coming" in the battle of Blackpool at the Manchester Arena on Saturday night, live on Sky Sports.
Rose challenges Jack Arnfield for the WBA International Middleweight title, with his former gym-mate having stopped Mick Hall in January in his first defence.
Matthew Macklin was too good for Rose in his first serious middleweight showdown last April, but the 32-year-old believes he is a wiser, smarter fighter one year on.
"There is more pressure on me because I have a lot more to lose," he said.
"I don't think Jack would have ever dreamed of beating me two years ago - that isn't me being disrespectful, just honest. This is a second coming for me.
"My career is on the line, Jack's isn't - Jack will come again. It is quite easy for somebody young and up and coming to take a fight against somebody with a lot of experience who has done so much. For me, I have to think about my future.
"When I win it gets me higher up in the WBA rankings. He is coming off the back of three good wins so it was probably a bit disrespectful of me to say beating Jack doesn't take me anywhere, because beating him does put me in good stead."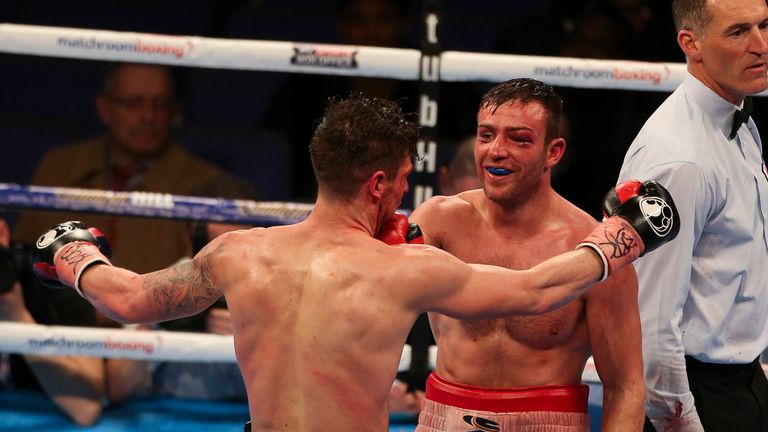 The points defeat to Macklin at the O2 last March was a painful lesson for Rose but it is one that he has taken on board, and he says Arnfield could be the one to pay.
Rose said: "I feel better than when I had the world title fight, and that is the truth.
"For the Macklin fight I hadn't had enough time to grow into the weight but this time I feel big around the arms, I feel a lot stronger, I am pushing people about in sparring and hurting people in sparring.
"I can only go off what I have done in training and since the Macklin fight a lot has changed. You will see a new Brian Rose with a different approach.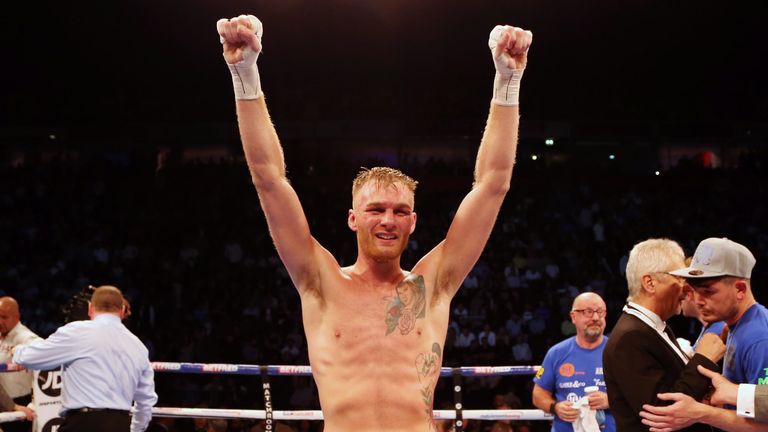 "People see me as a technical fighter but I am bringing something else tonight and I hope Jack is ready for it."
Rose and Arnfield clash on a thrilling night of Sky Sports boxing action in Manchester as Jorge Linares and Anthony Crolla meet in a World Lightweight unification rematch following their epic first encounter in September.
Martin J. Ward defends his British Super-Featherweight title against Maxi Hughes in their third clash in the paid ranks.
Irish sensation Katie Taylor fights for the fourth time in the paid ranks, Marcus Morrison defends his WBC International Middleweight belt against Jason Welborn, while his Joe Gallagher gym-mate Hosea Burton looks to bounce back into title contention from his epic battle with Frank Buglioni.
Sky customers can now upgrade to Sky Sports and get 12 months for just £18 per month. Upgrade now!