Brook vs Spence Jr: David Allen delighted to receive Commonwealth title clash on Bramall Lane bill
By Richard Damerell
Last Updated: 20/04/17 6:04pm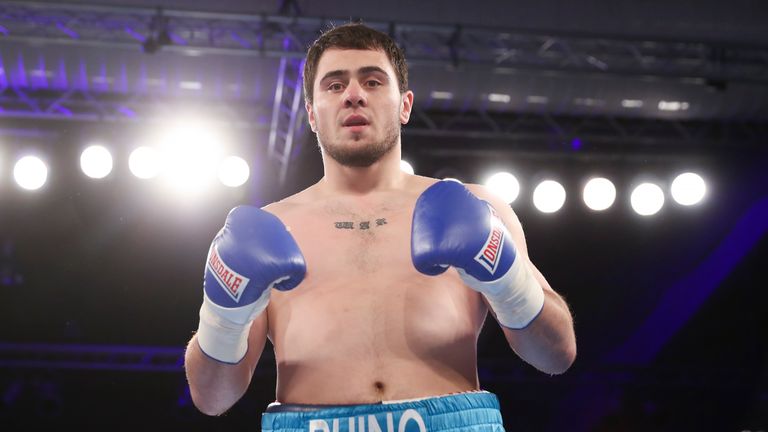 David Allen will fight Lenroy Thomas for the vacant Commonwealth heavyweight title on the Kell Brook-Errol Spence Jr undercard at Bramall Lane.
The Doncaster man has been taken off this weekend's Martin Murray-Gabriel Rosado bill as the 25-year-old is training towards a career-changing clash with Thomas on May 27.
Allen is following in the footsteps of his father, who had his last professional fight at Sheffield United's ground, and admits he will be overcome with emotion if he captures the title in Yorkshire.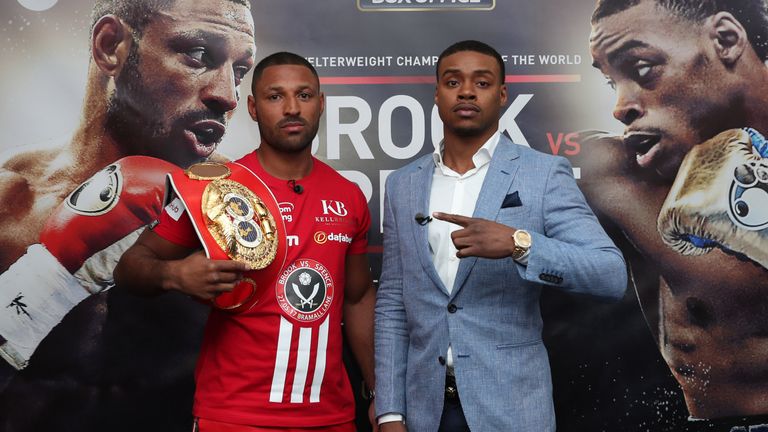 "Bramall Lane, 27,000 people, I'm going to win a major heavyweight title, it's going to be ridiculous," Allen told Sky Sports. "The support is absolutely crazy, people are telling me how much it will mean to them.
"My Dad's last pro fight was on the pitch at Bramall Lane, 33 years ago. He's very excited about it, my family are very excited to see me back at Bramall Lane to fight there. I will cry in the ring if I win, it means everything.
"I will wear it everywhere. I will hire my own open top bus and parade it around Doncaster. There will be no-one there, but I'll do it anyway."
His experienced Jamaican opponent has served as a sparring partner for Anthony Joshua and Luis Ortiz, but Allen is confident he can extend his run of stoppage victories against Thomas.
After I have stayed in a B&B for six weeks, I'm going to be ready to knock someone clean out, and it's going to be Lenroy Thomas
David Allen
"He's been all over the world sparring, he's very experienced," said Allen. "He's had 10 more fights, he can box and move. But after I have stayed in a B&B for six weeks, I'm going to be ready to knock someone clean out, and it's going to be Lenroy Thomas."
'The White Rhino' insists a domestic clash with Ian Lewison can still take place in the future after their humorous exchanges on social media, but firstly wants to earn respect by becoming a champion in the top division.
Move Leeds tomorrow for 6 week to be close too the gym so can get in twice a day and make sure I eat correctly making most of my oppurtunity

— Papi Rhino (@davidthewhiter1) April 16, 2017
"Ian Lewison is still a fight I really want and I apologise to Ian Lewison, because I was really looking forward to beating the fat off him," said Allen.
"I believe in six weeks' time I will take Lenroy Thomas out in a round or two, and then I'll become David Allen the fighter, not David Allen the nice fellow, who is a bit funny.
"That is what Bramall Lane, May 27 is all about - it's about becoming a serious name and a serious threat in the heavyweight division, not just a nice fellow."