Anthony Joshua to learn next week if IBF will enforce Kubrat Pulev defence
By Richard Damerell
Last Updated: 09/08/17 10:54am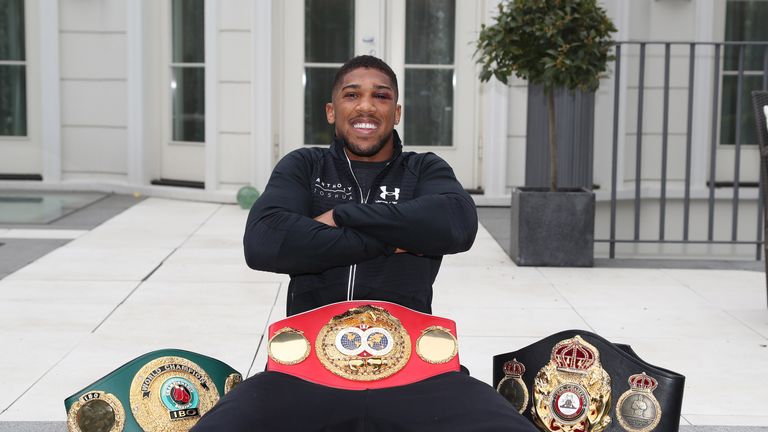 Anthony Joshua will learn next week whether the IBF will enforce a mandatory title defence against Kubrat Pulev, according to promoters for both fighters.
The unbeaten 27-year-old successfully defended the IBF heavyweight belt and added the WBA 'super' title with last Saturday's sensational 11th-round stoppage win over Wladimir Klitschko at Wembley.
Promoter Eddie Hearn is considering a number of options for Joshua's next fight, which could include a rematch with Klitschko, or an IBF title defence against Pulev, the No 1 ranked challenger.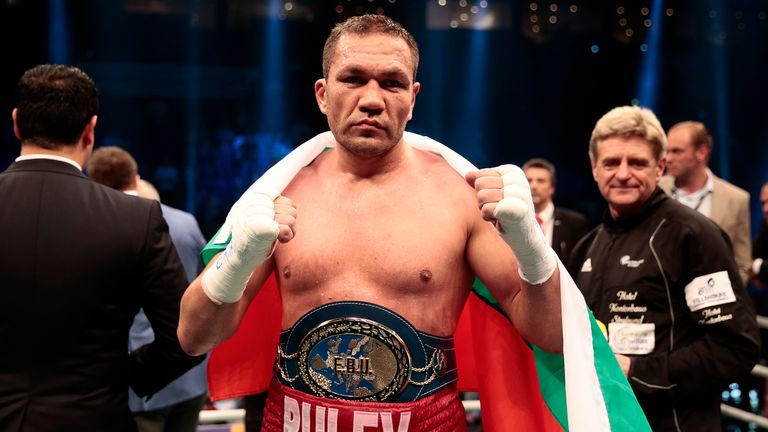 After collecting two belts, Hearn wants to press ahead with unifying the world titles but is working on reaching a solution with Pulev's promoter Kalle Sauerland, and the IBF, which could even strip the title from Joshua if he does not fulfil his obligation to the mandatory challenger.
We certainly do not want to vacate belts, but we also want to make the best and biggest fights out there.
Eddie Hearn
"There's plenty of ongoing discussions right now regarding Anthony's next move - the more belts you accumulate, the more cluttered the situation becomes," Hearn told Sky Sports.
"It is our intention to navigate AJ to become the undisputed champion and capture every belt in the division. We certainly do not want to vacate belts, but we also want to make the best and biggest fights out there.
"We are working hard and I expect some further news next week."
Sauerland admits there is a definite danger of Joshua losing his title, but is hopeful a deal can be reached which will see Pulev challenge for the IBF belt at some stage this year.
He exclusively told Sky Sports: "Ultimately, the IBF will always decide themselves and they are not like some federations where you can make step aside deals, as it's called in boxing, where you are paid money to step aside.
"That's just simply not possible with the IBF, so we have to find a solution where we have a certain degree of security where the people who are fighting for the world title - if the request was to have that rematch - then obviously both guys would have to sign something to agree to fight Pulev on certain terms and conditions.
"The IBF, I expect to come back, later this week, early next week."
Any suggestion that Pulev could fight instead for an IBF 'interim' title were dismissed by Sauerland, who believes Joshua will be reluctant to vacate the belt which he won by defeating Charles Martin last year.
"I would be disappointed and I don't expect him to vacate, to be honest," said Sauerland.
"I think Anthony is a guy who has built himself up very much on being a very good sportsman, and he rises to every challenge. It's also the first [world] belt that he won as a pro and those are normally the belts that you don't let go of. I would be very, very surprised if he didn't fight Pulev."
The IBF declined to comment.