Anthony Joshua and work experience at Sky - Scholar and boxer Jack Bateson
By Mark Ashenden
Last Updated: 09/05/17 4:11pm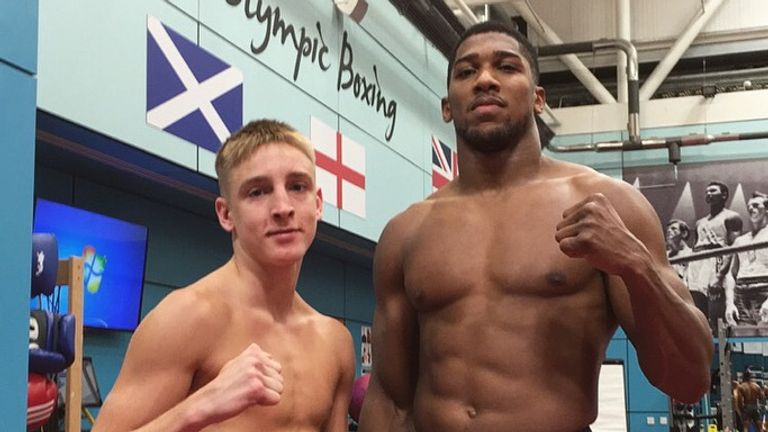 Jack Bateson may never have worked so hard outside of the ring.
The life of a boxer is often not a long one - unless your name is Wladimir Klitschko - and Bateson, supported by Sky since London 2012, recently was lucky enough to be part of Sky's boxing team and get a taste of life in the media.
It's been food for thought for the 22-year-old from Leeds, who recently left the GB boxing programme and is now considering his next career move inside the ring.
Jack reflects on his experience with the TV team and the recent Wembley fireworks when he saw his friend Anthony Joshua come through a gruelling battle...
---
How amazing was the fight between Joshua and Klitschko? It's a great time to be a part of boxing, whether you're a boxer or just a boxing fan.
Leading up to the fight everybody seemed to talking about it and almost everybody had a different opinion on what was going to happen. I think that's what made the fight so special and intriguing.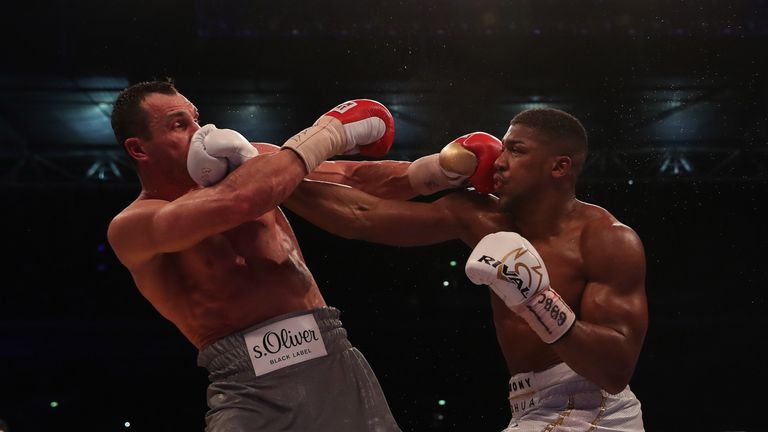 Joshua was the favourite to win by many but he had never really been tested by someone of the standard of Klitschko.
The atmosphere at Wembley looked amazing! Ninety thousand people coming out for the sport of boxing was brilliant to see and both men did themselves proud with the way they conducted themselves as fighters representing the sport.
The fight had everything! Knockdowns, technical boxing, big punches and drama over the full 11 rounds. It was just an all-out war and it was the best heavyweight fight I have ever seen live.
What made it even more exciting was seeing Anthony and having known him as a gym-mate for a few years. I've seen him come up from an amateur boxer through the Olympics and now as the No 1 heavyweight champion of the world.
It just makes you realise that reaching the pinnacle of boxing is achievable if you work as hard as Josh has. He deserves everything that comes his way and is a perfect role model for anyone that's interested in boxing.
A couple of weeks before that fight I was lucky enough to do some work experience with the Sky Boxing team.
Martin Murray v Gabriel Rosado was live on Sky Sports and I had the pleasure of being able to sit alongside the Sky team and see what goes in to covering a live fight night on TV.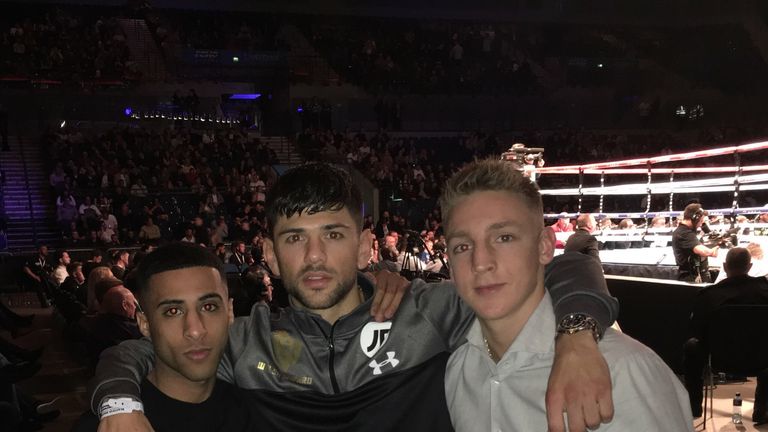 I was involved in the meeting before the event where the team discussed the event, its agenda and what everyone's individual role would be.
For the first few fights I sat back stage where the TV trucks are. In each truck certain parts of the team have a different job and role that goes in to covering the fight. The truck I was in covered the visuals and sound.
Each person in the truck had their own role that went in to covering the fight for TV. One of the roles was watching the fight closely and whenever an eye-catching moment happened they would shout out details of the action and then somebody else created a slow motion highlight shown in between the rounds.
This was so interesting after watching so many live fights on TV and not really knowing how much goes in to covering a big fight. The job clearly requires a lot of concentration and you have to be on the ball to make sure you don't miss a thing.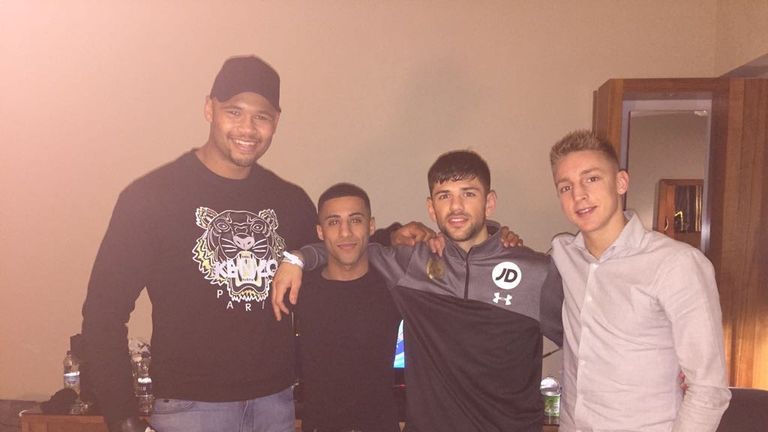 After wandering around backstage looking at what goes on in the trucks, I went to sit ringside to watch the rest of the boxing.
One of my best-mates in boxing Joe Cordina was making his pro debut on the undercard. I lived with him in Sheffield on the GB squad and travelled around the world fighting on the same team.
I met up with my other ex-team-mates Galal Yafai and Frazer Clarke to watch Joe and show some support.
Joe won by fourth-round TKO after a dominant performance and got his professional career off to a great start before fighting just one week later on the undercard of Joshua-Klitschko at Wembley, winning this time in just one round.
Maybe there will be a media job waiting for me at the end of my boxing career!
I would love to one day be able to do something that could keep me involved in boxing once my own journey ends and keep me involved in what is such an amazing sport, but no longer having to be one of the two men in the squared circle exchanging punches!