Dana White thinks Conor McGregor might upset Floyd Mayweather
By Mark Crellin
Last Updated: 16/06/17 12:18pm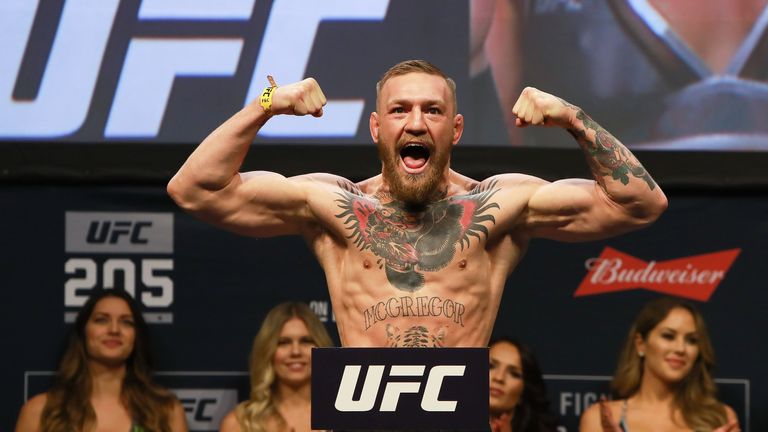 UFC president Dana White says "anything is possible" for Conor McGregor in his Vegas fight against Floyd Mayweather.
And White told Sky Sports News HQ that he thinks the eagerly-awaited clash will be "the biggest in the history of fighting".
After months of speculation, it was announced on Wednesday that unbeaten boxing legend Mayweather will be coming out of retirement to fight UFC lightweight champion McGregor on August 26.
The 40-year-old Mayweather will be looking to take his record as a pro boxer to 50-0 against a man who will be making his boxing debut.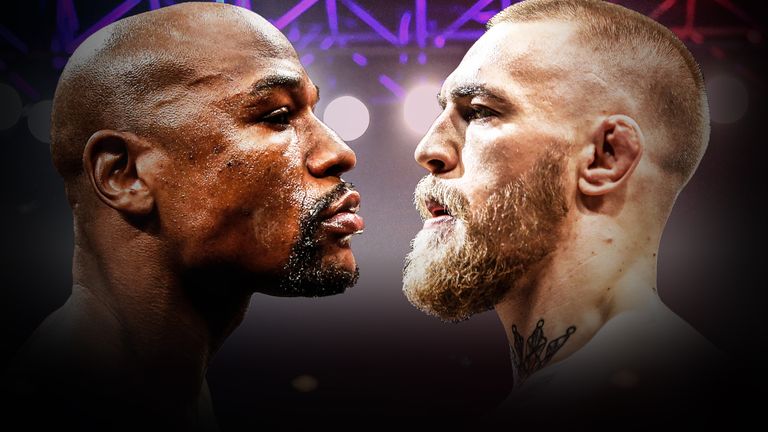 However, White says McGregor is capable of causing a sporting sensation.
"Conor McGregor, I call him the unicorn," said White. "There has never been anybody like him in this sport.
"The guy has done amazing things.
"A lot of people used to doubt him in the beginning. He would pick rounds that he was going to finish guys who were legends in the sport and world champions.
"He would go in and do exactly what he said he was going to do.
"The kid has unbelievable charisma and is a great fighter. He has become a huge star globally.
"We think it is going to be the biggest fight ever done in the history of fighting. Not only will it break the records here in the United States but we think it is going to break the records globally.
"The fight is going to bring in a lot of money and Conor McGregor and Floyd Mayweather are going to become two of the highest paid athletes ever."
However, McGregor appears to be facing mission impossible - a first boxing contest against a man who is one of the greatest fighters of all-time.
But White said: "Conor McGregor is the bigger, stronger fighter.
"Floyd Mayweather is 40 years old and has not fought in over two years. Conor McGregor is 28 years old, he is a southpaw - traditionally Floyd has trouble with southpaws.
"And Conor McGregor has knock-out power in both hands. Anything is possible.
"The question is, can Conor McGregor hit Floyd Mayweather in a 12-round fight? I believe the answer is yes.
"He will hit him and, every time Conor McGregor touches people with his hands, they go to sleep.
"All these questions are what makes this fight intriguing.
"If they agreed to fight and just fight, Floyd Mayweather would not last 10 seconds with Conor McGregor.
"But Conor McGregor is going to go into a boxing match and box Floyd Mayweather, so that is why people love this kid.
"Can he go in there in a 12-round fight and can he knock out Floyd Mayweather? That is what people want to know."