Mayweather vs McGregor: Savannah Marshall set to make professional debut on Las Vegas bill
By Richard Damerell
Last Updated: 19/09/17 7:33am
Savannah Marshall is set to make her professional debut on the undercard of Floyd Mayweather's Las Vegas fight against UFC star Conor McGregor.
The former world amateur champion is expected to fight on one of the sport's most high-profile bills as Mayweather makes his comeback against McGregor.
Marshall, supported by Sky as one of their Sports Scholars since the London Games, was unveiled as a signing for Mayweather Promotions last month and CEO Leonard Ellerbe revealed news of her first fight.
"Speaking of Savannah, she doesn't know this so I'll break this, she will make her pro debut on that card," Ellerbe told Sky Sports.
"That's breaking news. She doesn't know that and I haven't spoken to her about that, but that's the plan. She's going to make her pro debut on that card.
"We're really excited. She's a tremendous talent and we're very glad to welcome her into the Mayweather Promotions stable. She's an outstanding fighter, she's a very classy young lady, and we're very happy to be able to work with her."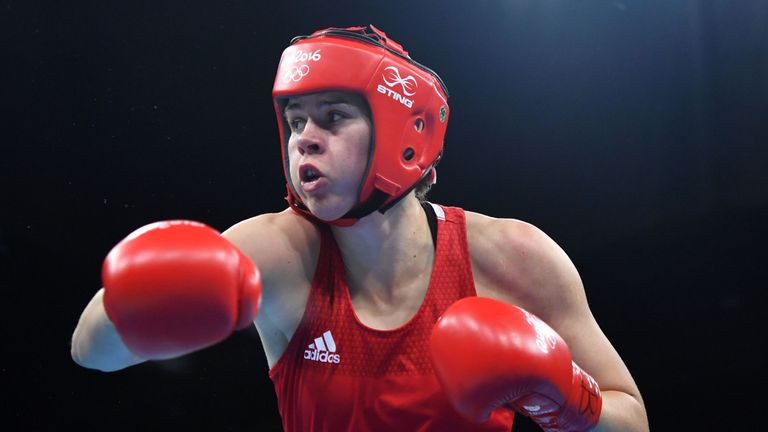 Marshall, who was also Commonwealth champion in 2014 as a middleweight, is the second female fighter to sign with Mayweather, joining junior middleweight LaTondria Jones.
Ellerbe said: "She really appreciated the whole GB team taking great care of her and she's ready for the next level of progression and that's obviously turning pro," said Ellerbe. "We're very excited. We've got some very special things planned for her in the future."