Mayweather vs McGregor: This fight with Conor McGregor will not be dull, says Floyd Mayweather
By Matt Horan
Last Updated: 07/08/17 10:38am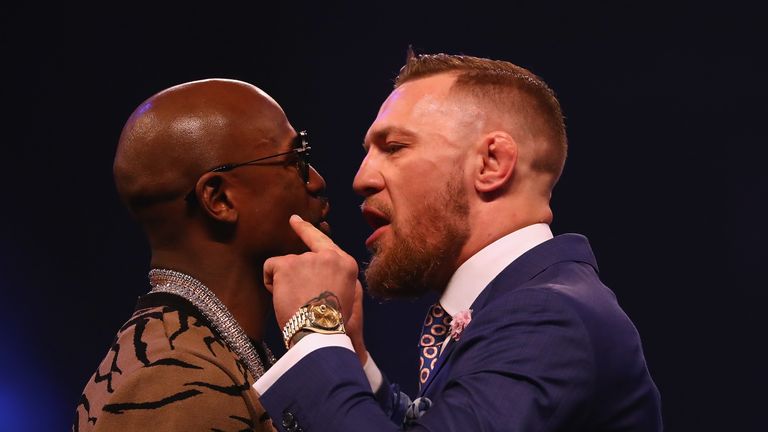 Floyd Mayweather is expecting a gruelling fight with UFC superstar Conor McGregor, someone he believes is a "warrior".
Mayweather, 40, will make his return to the ring following two years retirement to face McGregor on August 26 at the T-Mobile Arena in Las Vegas.
The pound-for-pound star, who has been spending time with heavyweight champion Anthony Joshua in Vegas, says that he and McGregor are both preparing for the fight in the same way and fans can expect an exciting battle.
"There has been a lot of trash-talkers [through his career], and at the end of the day, he's not bad," Mayweather told BoxingScene.com. "We will rate him number two and I'm number one - he's got heart.
"Am I worried about an elbow or knee? I'm going to let the referee do his job, he will be extremely fair but firm. Nevada Commission is about treating everybody fair.
"He's a warrior, that's what I do know about Conor McGregor.
"He's going to fight to the end. He's approaching this fight like I'm approaching this fight. It's kill or be killed. Believe me when I say this: It's not going to be a dull fight."