Crawford vs Indongo: Ricky Burns looks back on his recent unification defeat to Julius Indongo
By Richard Damerell & Matt Horan
Last Updated: 17/08/17 4:07pm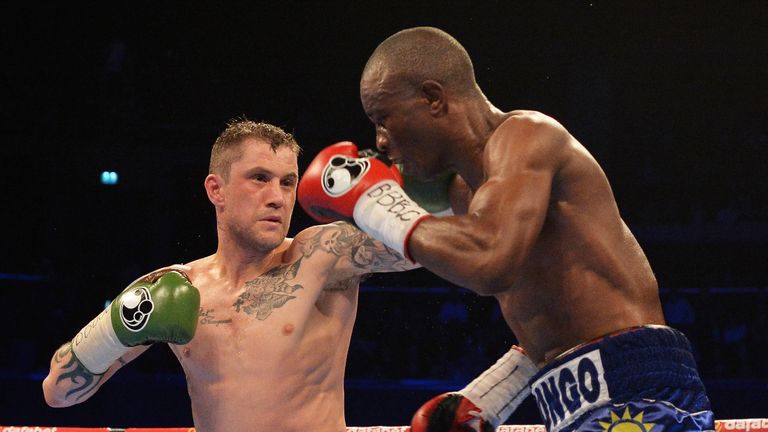 Ahead of the battle to become the undisputed super-lightweight king between Terence Crawford and Julius Indongo, Ricky Burns reflects on his fight with the unbeaten Namibian.
Indongo cruised to a points victory over Burns in Glasgow back in April to add the WBA world title to the gold of the IBF that he had previously won in Russia against Eduard Troyanovsky.
The 34-year-old will again be the underdog as he goes on the road once more to take on Crawford in Lincoln, Nebraska on Sunday morning, live on Sky Sports and Burns discusses what it is like to go up against the southpaw Indongo...
Was it difficult to prepare for Julius Indongo?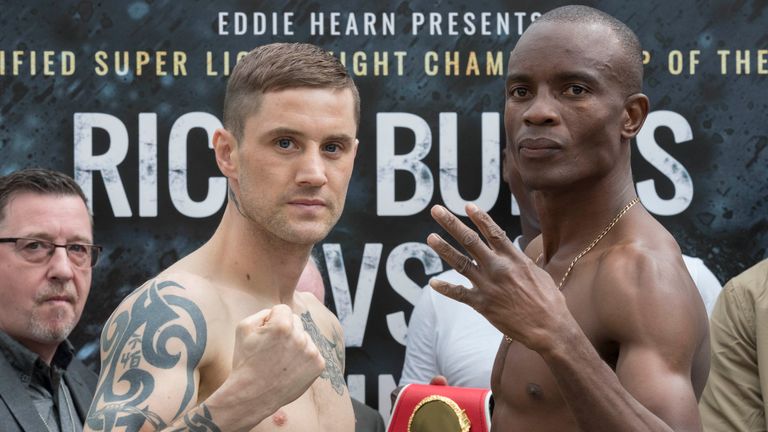 On YouTube, you were able to get a couple of rounds here and there from some of his fights, but we knew what we were getting - a tall, rangy southpaw.
We did have the proper sparring, brought in guys who were similar in height and reach, but when I got in the ring I could not believe how tall he was, and the length of his arms. He was a nightmare.
What were Indongo's strengths?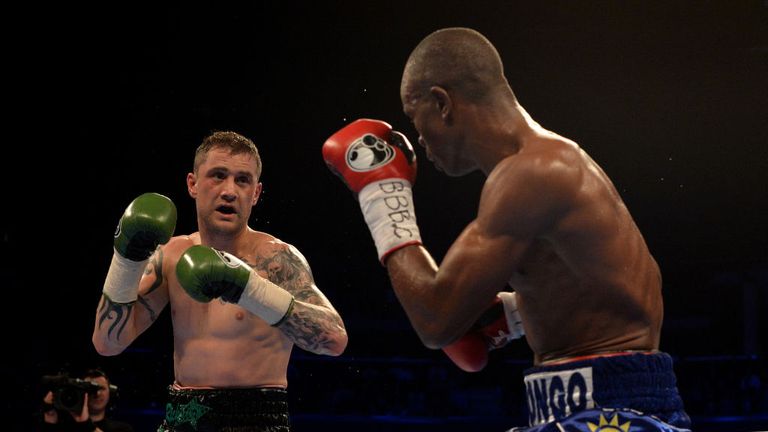 He's just got that awkward style. He could hit a bit and has got everything going for him. His height, his reach, he's a southpaw. He'll give anybody problems and I do see him giving Crawford problems for a few rounds, but Terence is good at adjusting.
Was Julius technically good, despite his awkward style?
He's just got that awkward style. He could hit a bit and has got everything going for him. His height, his reach, he's a southpaw.
Ricky Burns
I think everybody knows that I'm not the best at fighting southpaws anyway, but his footwork was really good as well. Sometimes when I was coming in, he was just getting out of the way.
The referee had told us he was going to let us work it out when we got in close, but Indongo was just tying me up, he was clever that way as well - a good boxer.
Did he punch hard enough to gain your respect?
I think in the second round there was a clash of heads, all down one side. Every time he threw that left hook - that was the punch he was looking for - and every time he caught with that swinging hook you could see that my legs were dipping.
What was Indongo's chin like?
I caught him with a couple of good right hands and he managed to take them well.
What was Indongo like as a person?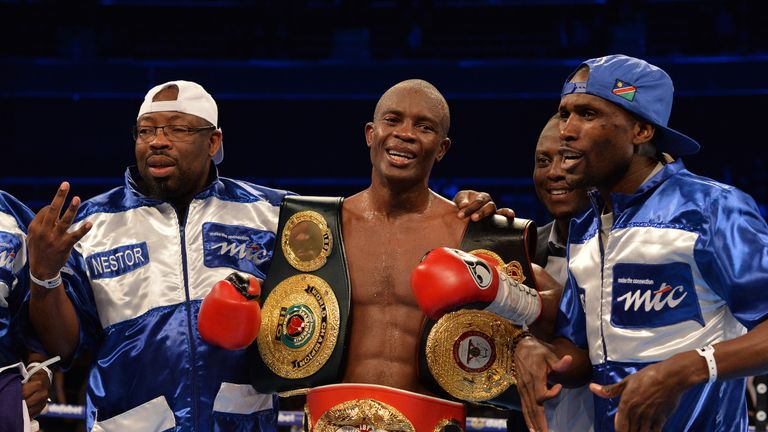 I never spoke to him. I was that gutted that I don't think I spoke to anybody.
Can he handle the big occasion well?
He's going over to fight Crawford in his own home town, but I don't think that crowd is going to be any more hostile than what he experienced in Glasgow. I think he will take it in his stride.
What are your lasting memories of that night?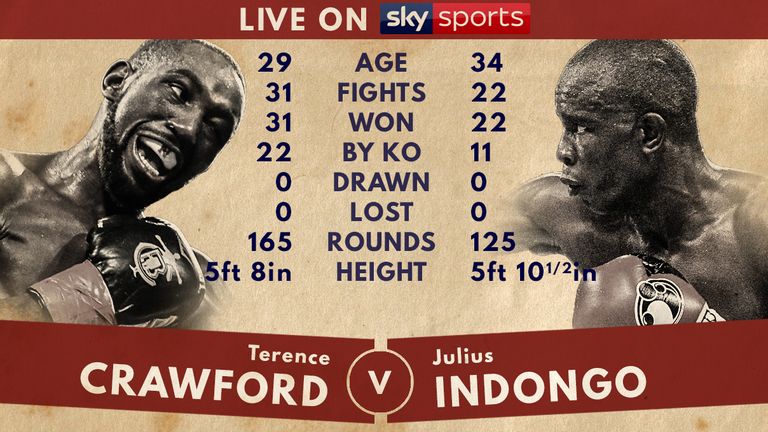 When I think back, I just couldn't believe it. After that fight, I didn't leave the house for about two or three weeks. I was gutted. He's going on to fight Crawford for all the belts and I'm gutted that I'm not involved in that.
Watch Crawford vs Indongo from Lincoln, Nebraska, live from 2am, Sunday, August 20, on Sky Sports Arena.