Mayweather vs McGregor: The inside story on Conor McGregor's rise to prominence
Last Updated: 17/08/17 10:10am
In 2013, he was still claiming benefits - but now he is one of the world's best-paid sportsmen.
But Conor McGregor faces his biggest challenge yet when he takes to the ring to face Floyd Mayweather. So, how did the boy from Dublin make it to the very pinnacle of his profession?
We have spoken to Conor's dad Tony and his former training partner Paddy Holohan to get an insight into the story behind McGregor's rise.
Click on the video to watch Fraser Dainton's report but meanwhile here's Tony McGregor on Conor's days as an apprentice plumber.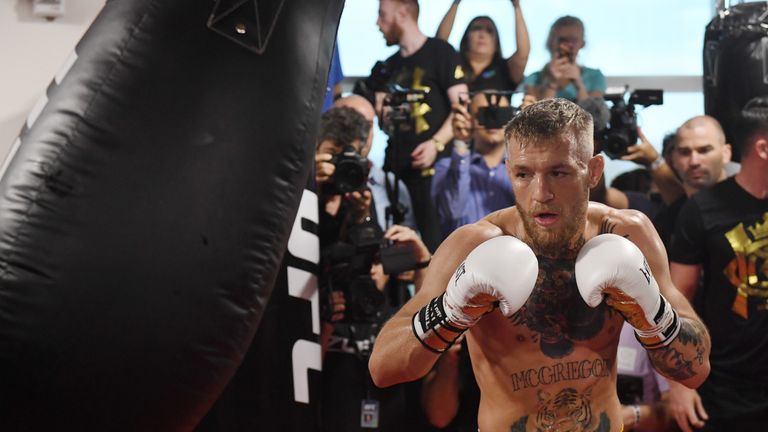 "One Monday morning, I just knocked on his bedroom door. I put my head in and said 'right Conor, let's go It is time to get up for work now'.
"He just peeped out from the under the duvet and said 'look, it's not for me'."
McGregor went on to show a natural aptitude for mixed martial arts and the rest is history. Will some more be written later this month?
Watch Mayweather vs McGregor, from the T-Mobile Arena, Las Vegas, from midnight August 26, live on Sky Sports Box Office. Book the event online here.