Andre Ward says Anthony Joshua deserves respect but can be beaten
By Mark Crellin
Last Updated: 20/08/17 12:22pm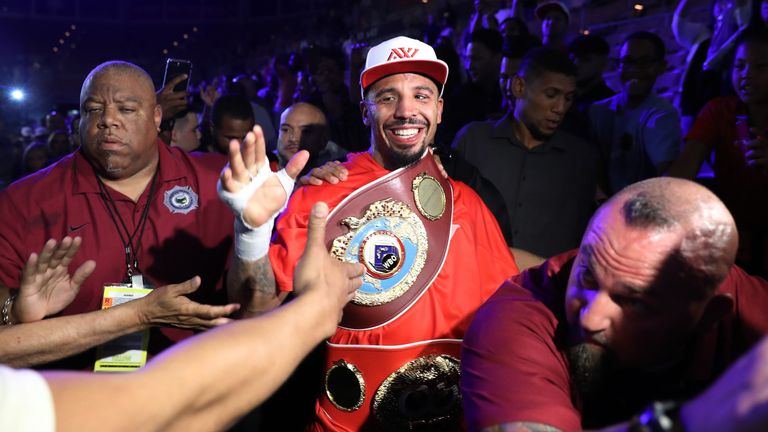 World light-heavyweight champion Andre Ward says "time will tell" as to whether he will share the ring with heavyweight king Anthony Joshua.
Such a contest would present major obstacles to the unbeaten American, who is six inches shorter than Joshua and the Brit would also have an 11-inch reach advantage.
However, after Ward's second successive controversial victory over Sergey Kovalev, his trainer Virgil Hunter mooted a fight with Joshua.
"I'm not playing, I am serious," said Hunter. "I believe he could outbox Anthony Joshua.
"It would be a waste of time to go to the cruisers (cruiserweights), we should go for it all."
And Ward told Sky Sports News that, while Hunter may have been a little gung-ho, he did not consider it impossible that he might face the British fighter one day.
"Nothing is off the table," said Ward. "I have got a lot of respect for Joshua, he is the heavyweight champ.
"He has earned it the hard way, he beat the old guard in (Wladimir) Klitschko, a great fight.
"I just wish Virg had tipped me off, gave me a heads-up!
"I had just come out of a battle, I am licking my wounds a bit, and then he is calling out the heavyweight champion of the world.
"I'm like 'Virgil, come on man'!"
But, that being said, Ward admitted that a tilt at heavyweight glory might be hard to resist.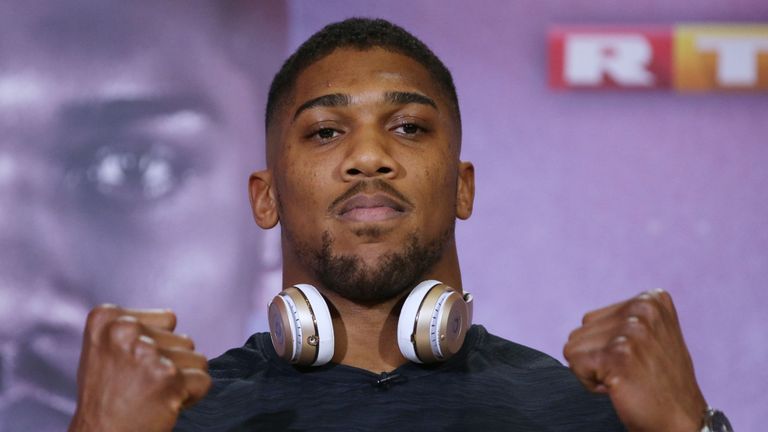 "I don't want to misconstrue the message," he added. "I don't want to act like we are handling Joshua in any kind of way.
"He is the heavyweight champion of the world, he deserves that respect.
"But of course my team and myself, I believe I can beat anybody, so we'll see. Time will tell."