Mayweather vs McGregor: Q&A with MGM Resorts chief on the fascinating betting trends
By James Dielhenn in Las Vegas
Last Updated: 22/08/17 9:06am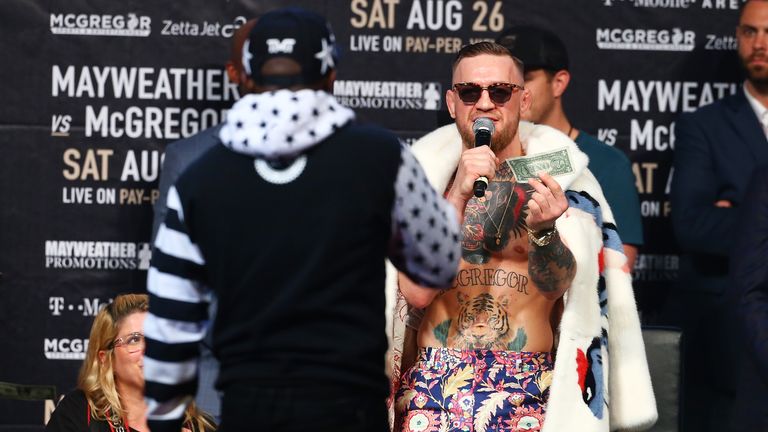 Floyd Mayweather vs Conor McGregor has caused unprecedented activity in the Las Vegas casinos. Sky Sports quizzed MGM Resorts vice-president of sports and races Jay Rood...
Describe how the markets are moving?

The volume, and sheer number of transactions, is astonishing to us. Normally boxing has a niche audience and the transactions come 36 hours before the fight. But everybody that has come through Las Vegas for the past six weeks has bet on this.
How many people have bet on each fighter?
We're over 6,300 transactions on McGregor [on Monday night UK time] to 278 tickets written to Mayweather.

We expect a large turn-out in Vegas for this fight. The transactions will be even more in McGregor's favour.
What's the biggest bet on each fighter?
The biggest bet on McGregor is $75,000 on him just to win, at 9/2. On Mayweather at 2/16 to win, we had a bet for $45,000.
MGM Resorts chief Jay Rood
Is this pattern unusual?
It's something we don't traditionally see on a fight, so far out from the fight itself. We were caught off-guard at the support for the underdog. I knew he'd be a popular play, but I didn't think he'd be so overwhelming. When we book him in MMA, he has a considerable amount of backers but I expected that to be tempered because this will be a boxing match.
Is this unique situation beneficial to the MGM?
It can be dangerous. We're starting to see some Mayweather money this week. If we can keep this split for the next few days, then I'd be pretty happy.
If we continue to see it heavily skewed towards McGregor and we have to break the price down further, and our liability rolls up even more, then it will be a nervous 36 minutes for me.
How nervy will those 36 minutes be for the MGM…
I hope for a boring fight for four rounds because that's the danger zone for us. The first four rounds is the most damaging period for us, and as the fight progresses the blow will soften for us. If McGregor wins a decision, it wouldn't be great for us…
What would the worst-case scenario mean for the MGM?
If McGregor knocks Mayweather out inside the first two minutes of the first round, we'd be looking at more than $3m pay-out.
MGM Resorts chief Jay Rood
But I'm confident we'll see enough money coming in to bring that down considerably. It will still be seven figures but I'm hoping to keep it below $2m.
How do you predict the market to move in the next few days?
We always get underdog money on Mayweather fights but usually on the day of the fight. The only part that concerns me is that we've still got underdog money coming on Friday. I'm hoping we see enough Mayweather money to keep our liability at a level that we can tolerate.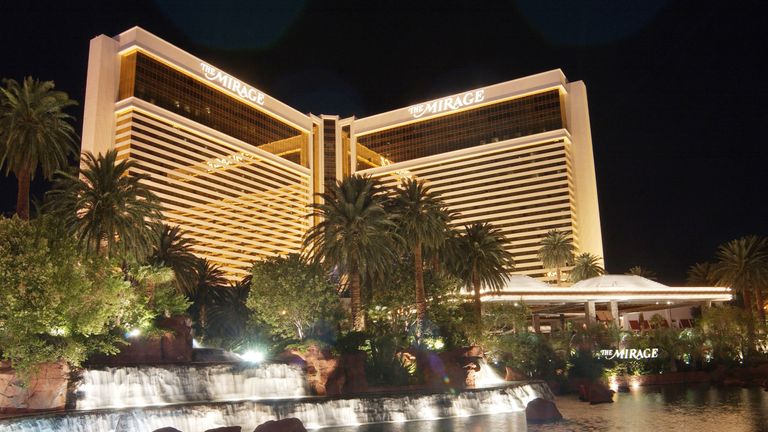 I predict the market to hold steady until Thursday or Friday. Then I think we'll see large Mayweather come in.
Hear from Conor McGregor in Tuesday's Mayweather/McGregor: Fight Capital at 10pm on Sky Sports Main Event.
Watch Mayweather vs McGregor, from the T-Mobile Arena, Las Vegas, from midnight August 26, live on Sky Sports Box Office. Book via your Sky remote or online here.