Mayweather vs McGregor: Behind the scenes as both stars prepare for their Las Vegas fight
Last Updated: 22/08/17 2:08pm
Floyd Mayweather and Conor McGregor have allowed cameras to follow their every move as they prepare for their ground-breaking battle in Las Vegas.
The 40-year-old American will have his 50th and final bout against UFC star McGregor, who is preparing for his first ever professional boxing fight this weekend, live on Sky Sports Box Office.
Cameras have been granted rare access to each fighter as they spend time away from their strenuous training camps.
McGregor enjoys a mock gun battle at a shooting range, while Mayweather watches members of 'The Money Team' as they hit golf balls, then breaks his pre-fight diet for a burger.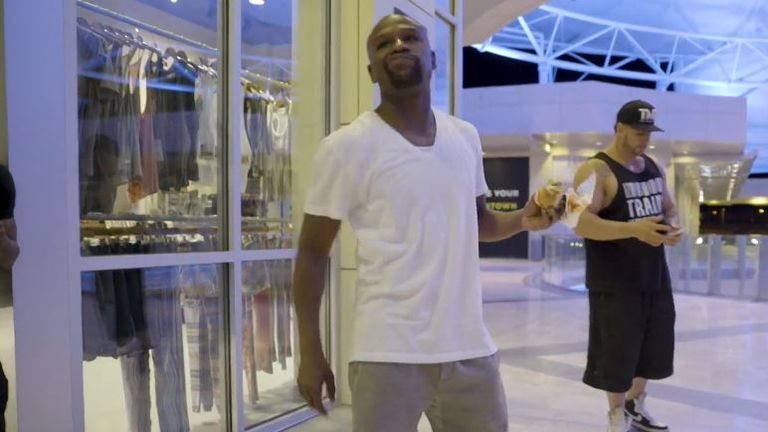 Click on the video above to watch the UFC's 'Mayweather vs McGregor Embedded'.
Watch Mayweather vs McGregor, from the T-Mobile Arena, Las Vegas, from midnight August 26, live on Sky Sports Box Office. Book via your Sky remote or online here.