Mayweather vs McGregor: Watch as Floyd Mayweather and Conor McGregor go head-to-head at the final presser
By Matt Horan
Last Updated: 24/08/17 2:20am
Watch as Conor McGregor and Floyd Mayweather partake in an icy face-off at the final press conference in Las Vegas.
The pair had both taken to the mic to deliver their supremely confident final words before the two fighting superstars went head-to-head in a tense stare down that resulted in McGregor being held back by UFC President Dana White.
The blockbuster cross-code showdown at the T-Mobile Arena, which will be shown live on Sky Sports Box Office, is now just days away and both Mayweather and McGregor clearly meant business.
With the talking done, the fighters took to the centre of the stage to gaze into each other's eyes for a penultimate time with just Friday's weigh-in left to go.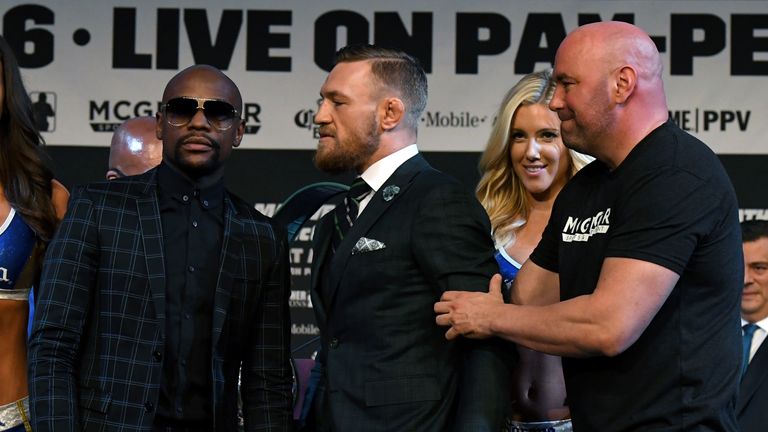 As Mayweather coolly held his gaze, a defiant McGregor refused to break his, but then was encouraged to pose for more pictures.
Watch Mayweather vs McGregor, from the T-Mobile Arena, Las Vegas, from midnight August 26, live on Sky Sports Box Office. Book via your Sky remote or online here.