Boxers, Trainers & Pundits
Mayweather vs McGregor: Our panel pick their favourite Conor McGregor line from the five pre-fight press conferences
Last Updated: 25/08/17 12:03pm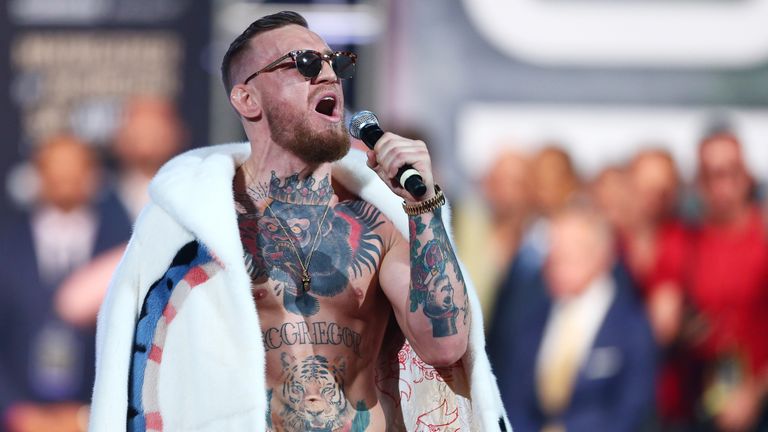 Conor McGregor is the ultimate sporting entertainer. Our Panel picked their favourite line from the Irish star from the build-up to his showdown with Floyd Mayweather.
Matthew Macklin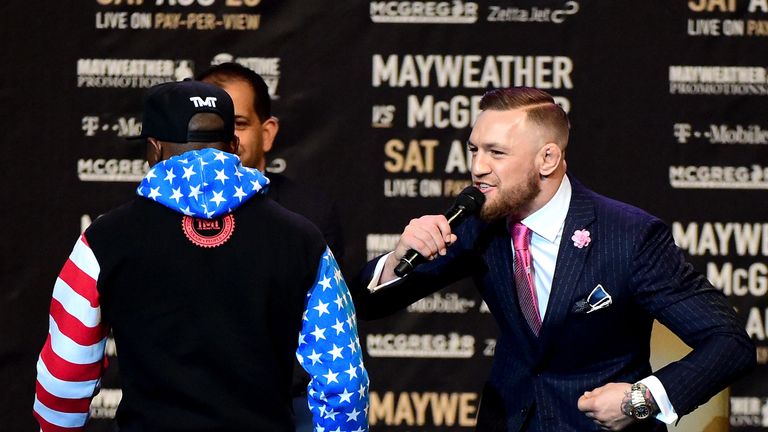 My favourite line was probably from the press conference in Los Angeles when McGregor took to the mic and said: "He's in a tracksuit, he can't even afford a suit anymore."
The man is just an incredible salesman and there is no one as entertaining as him in sport right now. He thrives when he has a microphone in his hand and a crowd in front of him.
Jamie Moore
I've been on holiday and the line I've been hearing ever since I got away was 'you'll do nothing' with people walking around doing the McGregor walk wherever I go. That sticks in the mind.
I also like the line where he said to Stephen Espinoza about cutting his microphone off, 'cut the champ's mic'. There are lines that are great and will be spoken about for years to come, that's the sort of impact that McGregor is having.
Johnny Nelson
It has to be the moment in Brooklyn when Floyd threw all the money up in the air and straight away, McGregor just shouted out: 'They're all one dollar bills!'.
It was perfect timing and showed what a comedian he actually is. McGregor's tongue-in-cheek lines, that smile and the timing means he might well have been ruder and nastier, but somehow he came across brilliantly.
Tony Bellew
My favourite was when Mayweather came on stage in Toronto with a bag and McGregor quickly picked up on it and said: 'Carrying a school bag on stage. What are you doing with a school bag on stage?'
Another was when he walked behind Mayweather in London and slapped his head and then he said: 'Do something, slaphead'. He has so many great lines to choose from.
Spencer Oliver
He's a great salesman in general and I would struggle to pick one particular line that really stands out, they're all so quick-witted and great. He just sells himself brilliantly with everything he says, a great entertainer and showman and a credit to the sport.
If you are using skysports.com you can comment below to get involved in the debate, but please adhere to our House Rules. If you wish to report any comment, simply click on the down arrow next to the offending comment and click 'Report'.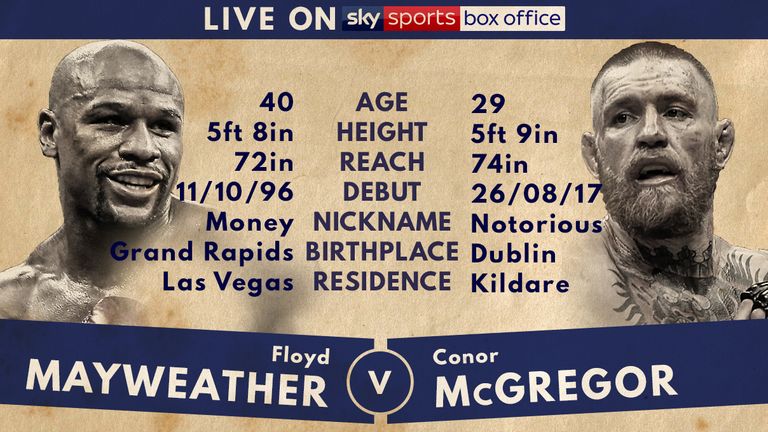 Watch Mayweather vs McGregor, from the T-Mobile Arena, Las Vegas, from midnight August 26, live on Sky Sports Box Office. Book via your Sky remote or online here.