Mayweather vs McGregor: Crunching the numbers behind Friday's weigh-in
By James Dielhenn in Las Vegas
Last Updated: 25/08/17 5:03pm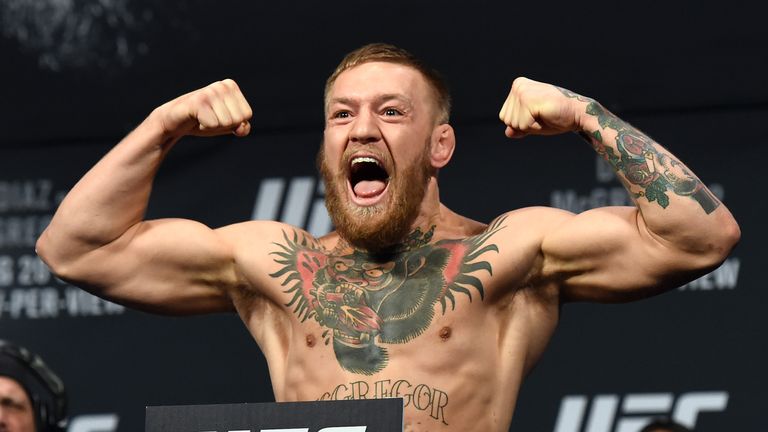 The scales can often tell us much more than just a number. Friday night's weigh-in isn't just a chance to flex muscles for Floyd Mayweather and Conor McGregor.
Each man must believe that 154lbs, the weight division in which they shall meet, benefits them more. Yet their shapes and sizes have been tweaked throughout the years meaning either Mayweather, 11 years senior, or McGregor will bring a physical advantage to the table.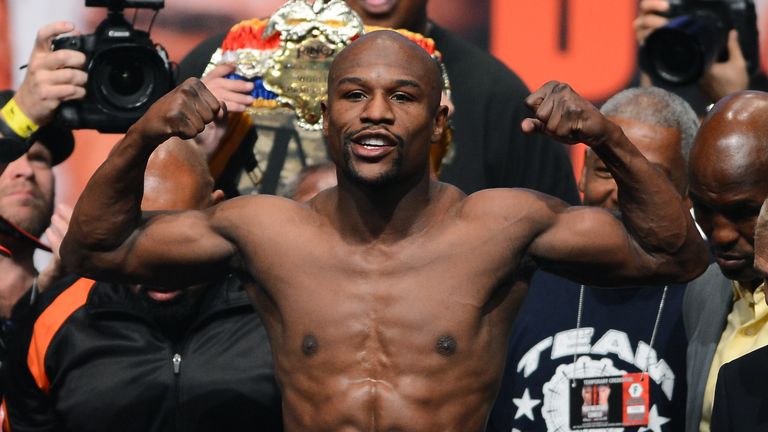 Mayweather has danced around bigger men throughout his career, dazzling the likes of Oscar De La Hoya and Saul 'Canelo' Alvarez in his last two fights at 154lbs in the manner that many believe he will do against McGregor. The Irishman, physically, should be a similar build to De La Hoya or Canelo compared to the naturally smaller Mayweather.
It is key to also remember that Mayweather, in neither the 'Canelo' nor the De La Hoya weigh-in, was anywhere near the limit. His heaviest ever weight was 150.5lbs, against 'Canelo', three-and-a-half pounds lighter than necessary. It will be intriguing to see if he comes in heavier than ever on Friday night, and what that might mean about his fitness and preparation.
Even against Marcos Maidana, Mayweather embraced being the smaller man. Those two fights were contested at welterweight (147lbs), as have Mayweather's most recent two bouts, yet Maidana dwarfed him by dramatically rehydrating in the 24 hours after weighing in. Mayweather's finest nights have come by willingly being the smaller participant.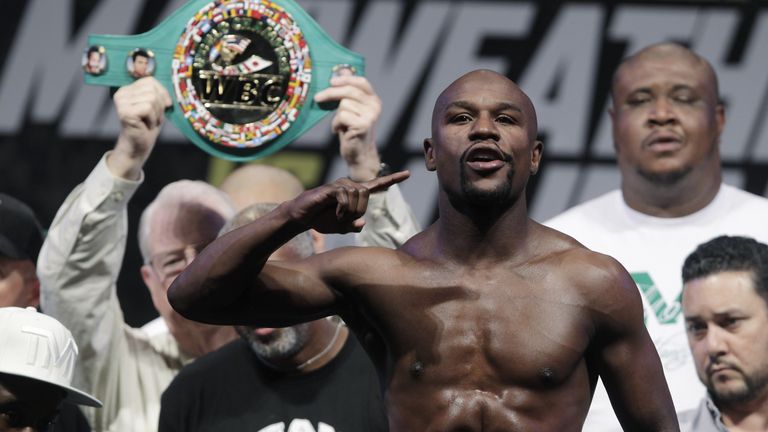 By contrast McGregor's most crushing performances have come when he has been able to make full use of his size. The Irishman won the UFC's featherweight (145lbs) title when he fought through horrific weight cuts so he could eventually benefit from a natural size advantage. Chad Mendes and Jose Aldo, in particular, couldn't contend with the reach differential that he enjoyed.
The sight of the skeletal McGregor on the scales meeting his 145lbs limit would be alarming to newfound boxing aficionados who are accustomed to his newer, more muscular physique.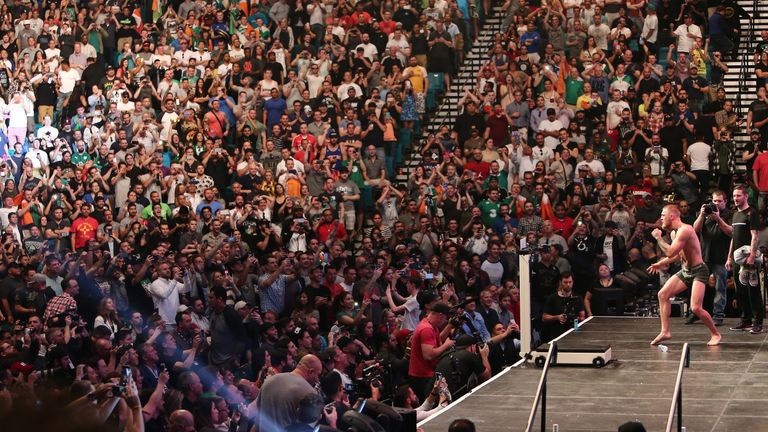 McGregor's second UFC title came at lightweight (155lbs), just one pound above the weight at which he will meet Mayweather. But even here he towered above then-champions Rafael dos Anjos and Eddie Alvarez when facing off. He is expected to cut weight to make Friday night's 154lbs limit, whereas Mayweather is unlikely to need to.
So although Mayweather and McGregor should both hit the 154lbs target on Friday night, before their final face-off of the pre-fight build-up, the manner in which each fighter approaches the number is significant. Mayweather excels being smaller, McGregor likes to be bigger. Size matters, but which way?
Watch Mayweather vs McGregor, from the T-Mobile Arena, Las Vegas, from midnight August 26, live on Sky Sports Box Office. Book via your Sky remote or online here.