Mayweather vs McGregor: Carl Froch analyses Conor McGregor's chances
By Sky Sports News
Last Updated: 29/08/17 3:29pm
Carl Froch says that Conor McGregor is going to struggle to prevent the imperious Floyd Mayweather racking up a half century of victories in Las Vegas on Saturday night.
Since making his professional debut in the Nevada state capital against the Mexican Roberto Apodaca in 1996, the five-division world champion Mayweather has gone on to claim 15 world titles on his way to a 49-0 record.
He may not have fought for two years but McGregor, the undisputed master of the MMA field, will need more than just luck to upset one of the best defensive boxers of all time, according to Froch.
Froch told Sky Sports News: "Mayweather is one of the best of all time, so what does Conor McGregor do… what can he do?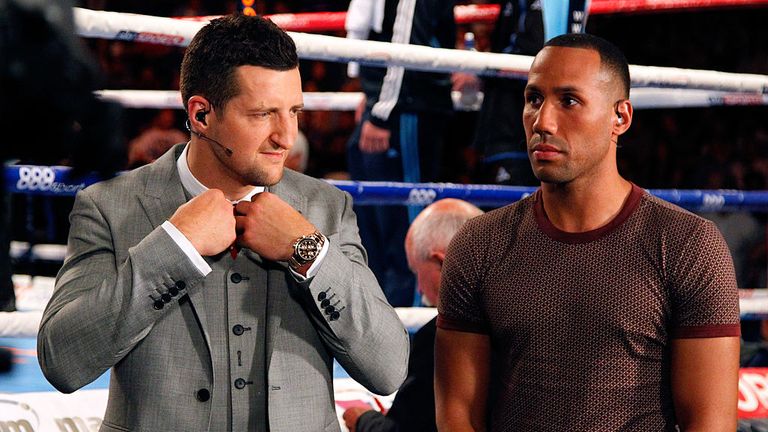 "I can't sit here and tell you what he needs to do because there is no real formula to beating him.
"You can't say you'll put pressure on him, rush him and catch him off guard, people have tried that.
"You can't keep him on the outside and try and out-box him, some of the best fighters in the world have tried that too, they've all come unstuck."
Watch Mayweather vs McGregor, from the T-Mobile Arena, Las Vegas, from midnight August 26, live on Sky Sports Box Office. Book via your Sky remote or online here.