Boxing Expert & Columnist
Mayweather vs McGregor: Johnny Nelson hails Floyd Mayweather's latest achievement
Last Updated: 28/08/17 12:00am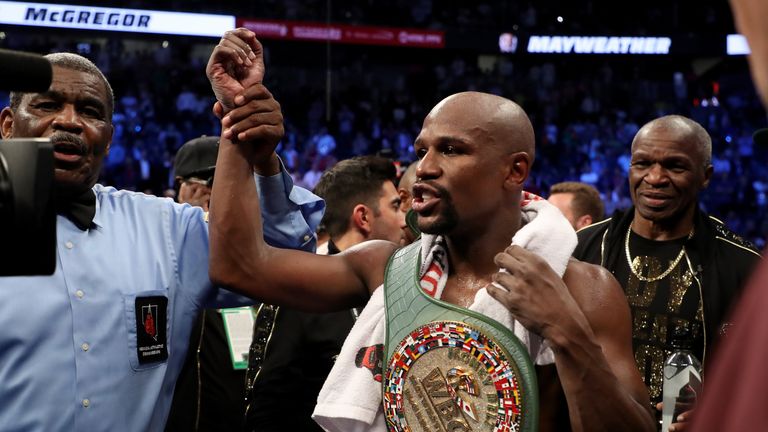 Floyd Mayweather should be given the credit he deserves after beating Conor McGregor, says Johnny Nelson.
The former five-weight world champion took his career record to 50-0 by stopping McGregor in the 10th round of their unique Las Vegas showdown on Saturday night.
Mayweather immediately confirmed he will retire - again - after moving ahead of the legendary Rocky Marciano in the all-time career stats list, having spent 21 years in the game.
The T-Mobile Arena crowd hardly stood to their feet to recognise Money's achievement and performance to stop McGregor, but Nelson insists Mayweather will become a legend of the sport.
"He will not get the credit he deserves for at least 10, 20 years down the line," he said.
"How many times have I've been here to see him fight and he gets booed by the crowd?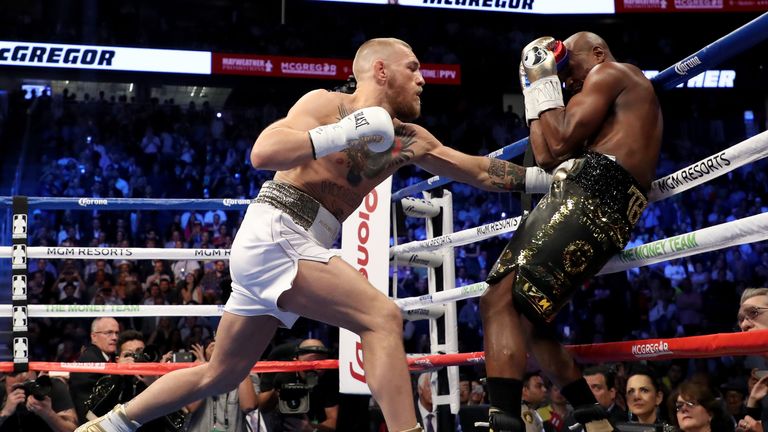 "The amount of money he generates for Las Vegas and he still gets booed because he's so successful, he makes it look easy, they just think he is 'different'.
"In 20 or 30 years down the line, people will think he was top-draw, he was top-dog, and the establishment and the fans will give him the credit he deserves."
Mayweather was booed throughout the cross-code clash, with McGregor generating huge support in Sin City and beyond in the build-up.
But Nelson believes that inspires the 40-year-old Mayweather.
"Most fighters, when they get booed, they either feed off it or it breaks them," he said.
"Floyd feeds off it, he remains humble and always thanks the fans afterwards - even if they are booing him - so good on him. He's our history-maker in this sport."