Joshua vs Pulev: Did Anthony Joshua hint that he would box rather than brawl?
Heavyweight champion suggested a more relaxed approach to fight Kubrat Pulev
By James Dielhenn
Last Updated: 26/09/17 12:24pm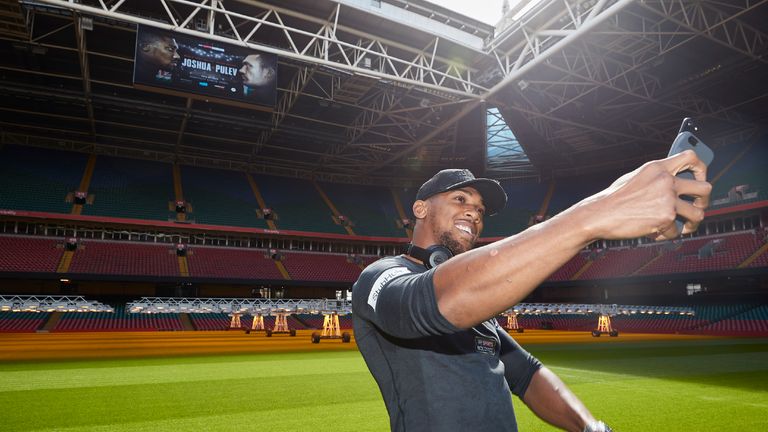 Anthony Joshua revealed the next step of his evolution by repeatedly referring to "finesse" but making major changes to his style won't be easy.
Brute force has been Joshua's modus operandi so far, so adding his desired "finesse" might be like trying to navigate a tank down a country lane. It's doable, but someone's going to get hurt.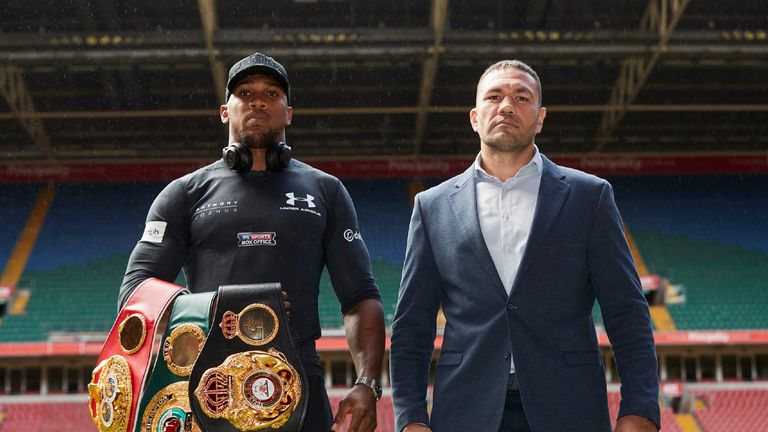 It reflects well on the world heavyweight champion that, having felt the canvas and tasted some of his own medicine against Wladimir Klitschko, he is considering how to improve. His record is perfect yet Joshua knows he can, and must, become an even better fighter.
"I'm looking forward to expressing a different approach to my boxing skill," Joshua said on Monday. "It's about finesse, it's about out-classing your opponent."
Trainer Rob McCracken added: "He knows the mistakes he made in the Klitschko fight." McCracken's dissatisfaction with that victory has been evident ever since. It was Klitschko's finesse that sent Joshua temporarily crashing to the ground so harnessing the great Ukrainian's skills might be the thought process.
Klitschko lulled Joshua to remain static for a split-second and, by pawing the younger man's guard aside, he found room for a missile-like right hand. Joshua survived to learn that he could add Klitschko's weapon to his own armoury.
The Klitschko that arrived at Wembley last April was a patient stalker who was confident in the power of a single blow from his right hand, while respectful of the danger in front of him. Nobody wants to change Joshua's aggressive instincts but, judging from his own comments at Monday's press conference, he is trying to absorb attributes from his most recent victim.
"One of the main issues was, as Wladimir was coming forwards and I was backing up, I was in a tense position," Joshua said. "My shoulders were tense and that takes up energy."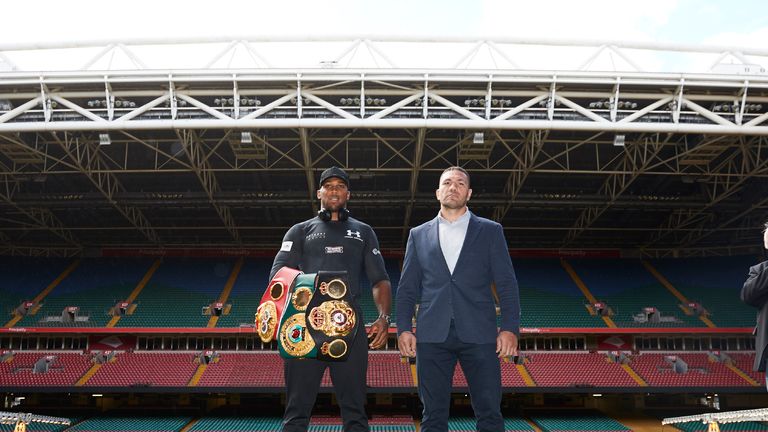 Fellow world champion Joseph Parker assessed: "Weakness? Maybe not too much movement."
Yet that weakness doubles up as his greatest strength. When times are tough, Joshua's natural tendency is to step into harm's way and brawl. It must give his trainer nightmares, but it fills venues and has accounted for both Klitschko and Dillian Whyte.
Whether he can temper that inclination could become the story of the Kubrat Pulev fight. Indeed, should he?
Pulev is the type of rugged, experienced foe who could become a banana skin if Joshua relies upon blasting straight through him. The Bulgarian boasts an impressive amateur pedigree plus the toughness to avoid being blown away quickly. Joshua will likely need some finesse to disguise the punch that he hopes will end Pulev's challenge.
With a target on his back, now is the time for Joshua to continue his own evolution.
Watch Joshua vs Pulev, live from the Principality Stadium, Cardiff, on Saturday, October 28, live on Sky Sports Box Office.