Gennady Golovkin hopes Canelo Alvarez fight will rank him with middleweight greats
Last Updated: 13/09/17 10:13am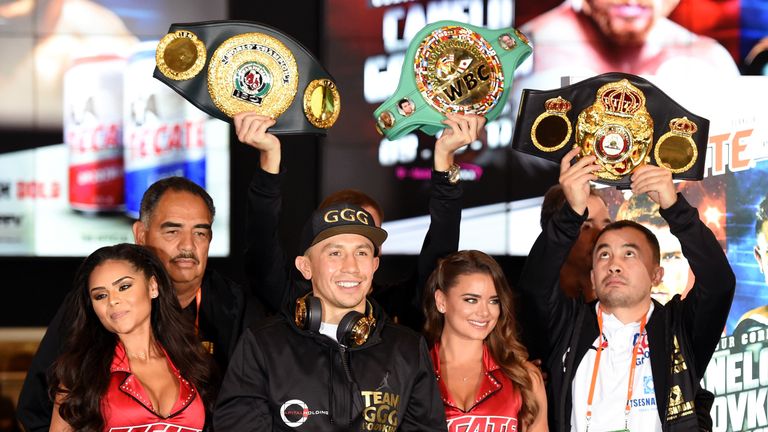 Gennady Golovkin hopes Saturday's meeting with Canelo Alvarez will help rank him alongside middleweight boxing's greats.
The triple world champion touched down in Las Vegas on Tuesday to begin his final preparations for a fight he has craved for more than two years.
Alvarez is a veteran of nine contests in Vegas - nine more than Golovkin has undertaken in the United States' fight capital.
But the Kazakh looked relaxed on arrival as he recalled early childhood memories of watching ring royalty Sugar Ray Leonard and Marvin Hagler go at it at Caesar's Palace in 1987.
"I remember watching on my TV and just saying wow," Golovkin said. "I want to win this fight because for me this win will be like a history fight, like so many fights, like Leonard vs Hagler and others from that era.
"I believe the middleweight division will come back. And Canelo, he's a very special guy. Right now for us, it's huge. Especially for me, it's huge.
"The story of the middleweight division, it's a long story. I remember a lot of great champions, like Carlos Monzon, Sugar Ray Leonard, Marvin Hagler, Bernard Hopkins. Right now I think new stories, new times for us."
Alvarez's familiarity with his surroundings means little to Golovkin, who said: "It's not special. It's regular. I just need my ring. It doesn't matter where - Vegas, New York or the moon. Doesn't matter."