Boxing Expert & Columnist
Isaac Chamberlain needs a gut check after Lawrence Okolie defeat, says Johnny Nelson
Last Updated: 07/02/18 3:17pm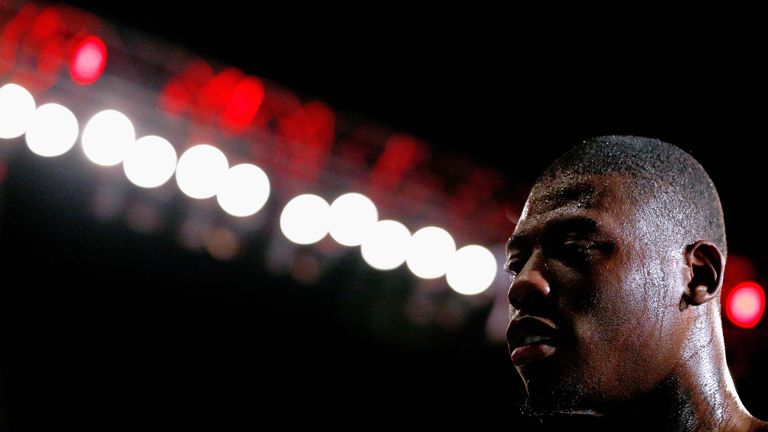 Johnny Nelson believes Lawrence Okolie's confidence will have risen greatly in victory, while Isaac Chamberlain will have to undergo a gut check after a disappointing defeat.
The fight at The O2 on Saturday night did not live up to expectations and maybe we expected too much of both Lawrence and Isaac.
We're used to certain fireworks and things really kicking off, but we had two novice professionals having their first taste of the big stage. Unfortunately, their styles didn't gel, but give them credit, they did the best they could.
It's not a long way back at all, it's his 10th fight and first loss. Now, it is just a question of how much Isaac wants it, he will have to have a gut check.
Johnny Nelson
Okolie showed quite clearly that he is a very big cruiserweight with long arms, a big puncher, while Chamberlain, who is a good boxer, didn't have the experience to negate his way through the defence.
That's done now and we move on. For Isaac, it's a tough one. He will go away and lick his wounds and has to have a gut check, a desire check, to ask himself how much do I really want this? Can I come back from this? We've seen it happen before in history.
Everyone knows who Isaac is now, just put this one down to a bad fight for both fighters. It's not a long way back at all, it's his 10th fight and first loss. He simply came up against someone a bit more special.
He will get the opportunities, but now he has to think what he can do to improve, he's technically a very good fighter.
I went in his dressing room after and it reminded me of myself at that stage. I saw it as a gut check, this is where you decide how much you want it.
For Okolie, his confidence will have risen. You've got to go through these experiences to make you a better fighter, it's character-building and you learn.
If I was him I would go down the traditional route, British, Commonwealth and European titles. Doing it that way gives you mental confidence and experience. You can see he is a long way off world level at the moment, but you go through the domestic scene and say 'I'm king of the land.'
All the time, you learn physically and mentally. I'd make the British title his aim for the back end of 2018, its one step at a time.