Wilder vs Ortiz: Luis Ortiz says Deontay Wilder trash talk is just noise
By Zinny Boswell
Last Updated: 16/02/18 8:57pm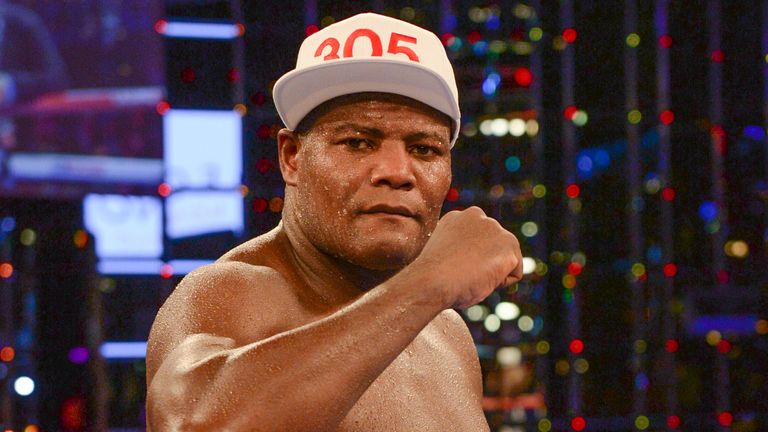 Luis Ortiz has slammed Deontay Wilder, claiming the WBC world heavyweight champion is "talking too much".
Wilder, who has promised to face Anthony Joshua if he beats Joseph Parker, will defend his world title belt for a seventh time when he takes on Ortiz at the Barclays Centre, New York, on March 3, live on Sky Sports.
The two fighters head into this bout undefeated, and Ortiz is confident he can knock out the 'Bronze Bomber', insisting he is the toughest opponent Wilder has ever come up against.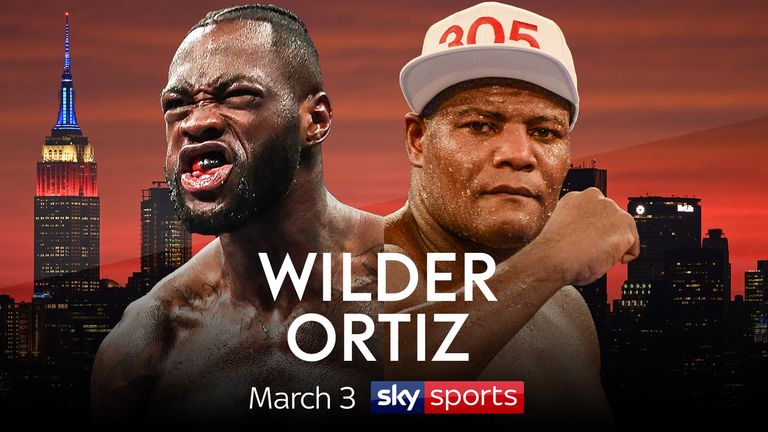 "He's talking too much. He's going to have to back that up in the ring," said Ortiz. "He says he's going to kill 'King Kong'.
"He's going to knock me out? I want to watch him try. I'm not like those other guys he fought. I'm a real fighter. Tough and with a lot of experience. I've been fighting since I was 10 years old.
"He doesn't intimidate me. His trash talk makes me laugh. It's just a lot of noise. I'm hungry. I'm doing this for my family. He better take me seriously because he's going to find himself on the canvas before he knows it.
"I'm going to show the world who 'King Kong' is."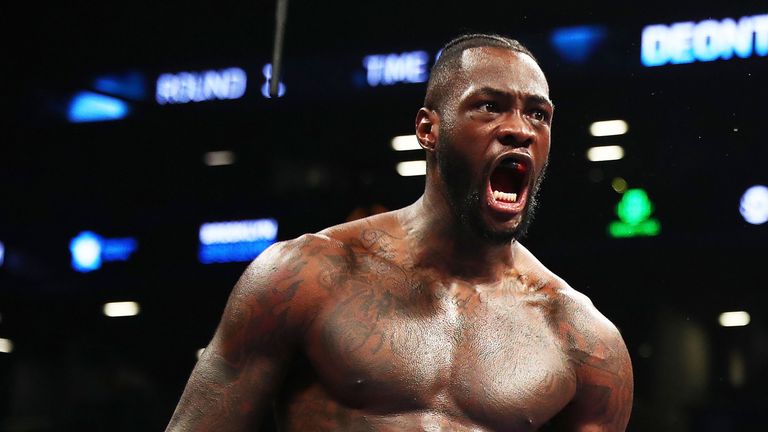 Wilder was due to defend his world title belt against Ortiz in November, only for the Cuban to test positive for a banned substance.
Ortiz has defended his use of the drug, which he used to treat high blood pressure, saying he was unaware it was a banned substance.
"I had been taking that medicine for two years. It was my mistake not to disclose that prescription drug in the paperwork," said Ortiz.
"I was taking this medicine to treat high blood pressure, but apparently it's also used to go to the bathroom a lot and mask other things. The dose they found in my system was too low to mask anything at all.
"If I would have known this prescription drug was not allowed, I would have told my trainer and my doctor. I simply didn't know it was banned. If I would have known, I would have said something to my trainer or to the doctors.
"I think the fight was not meant to be at that point in time last year. Destiny played a part. It was supposed to be postponed. Now there are no excuses."