Callum Smith hopes to produce knockout win over Juergen Braehmer this Saturday
By Richard Damerell
Last Updated: 19/02/18 1:48pm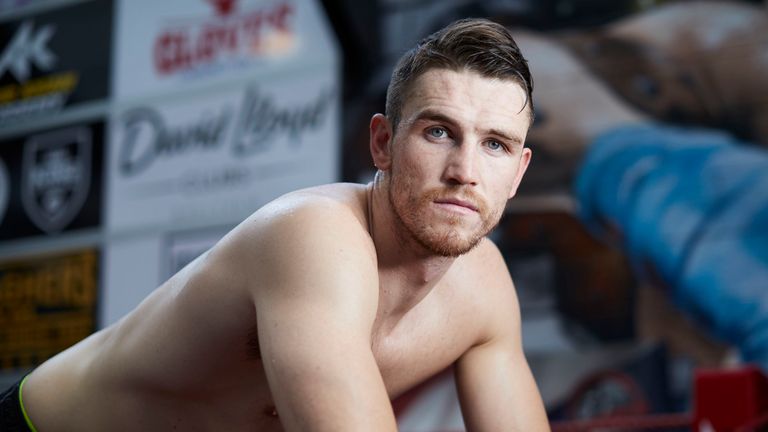 Callum Smith hopes to blast aside Juergen Braehmer in his World Boxing Super series semi-final as he bids to set up an all-British battle with George Groves in the final.
The Liverpudlian will face Braehmer in Germany this Saturday night, just a week after Groves pulled off a unanimous decision win over Eubank Jr in their semi-final of the super-middleweight tournament.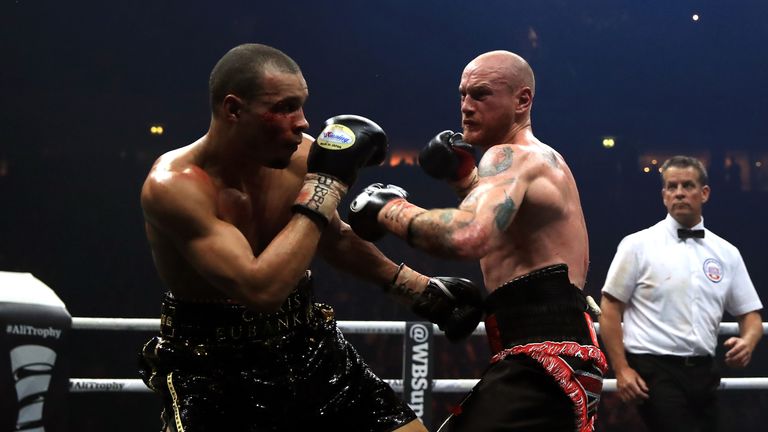 Smith's trainer Joe Gallagher was far from happy at the decision to stage the bout in Braehmer's home country, but the unbeaten 27-year-old believes his veteran opponent displayed signs of vulnerability when he was halted with an elbow injury by Nathan Cleverly in 2016.
Asked if he is targeting a similar stoppage, Smith told Sky Sports. "Yeah hopefully, I would like to.
"The more I've been watching him, on his day he's a very good fighter. He's very clever, he knows what he's doing, he's been in with everyone, and I've got to expect the best version of him.
He was winning the early rounds, but it was no secret he didn't like the pace it was getting fought at.
Callum Smith on Juergen Braehmer
"His body broke down a bit against Cleverly, but I felt he was just ahead against Cleverly and I feel if it was a little bit later in the fight and he was still ahead, he probably would have carried on. He didn't look too bad at the time, although I don't know the details of it, but I do feel he wasn't enjoying the pace Cleverly was setting.
"He was winning the early rounds, but it was no secret he didn't like the pace it was getting fought at."
Groves is expected to attend the Smith fight, although he suffered a dislocated shoulder in the last round of his win over Eubank Jr, raising concern about whether he would be fit enough to face the winner.
But Smith remains determined to test himself against his top domestic rivals in the division.
"They are the type of fights I want to be involved in," he said. "I've seen Froch-Groves, Quigg-Frampton. I was obviously in camp with Quigg and just the buzz around domestic fights, it's a little bit special and I'm looking forward to being involved in one of them. Obviously there is James DeGale in the division as well."