NXTGEN: Hosea Burton targets European title after being denied Frank Buglioni rematch
By Richard Damerell
Last Updated: 22/02/18 5:08pm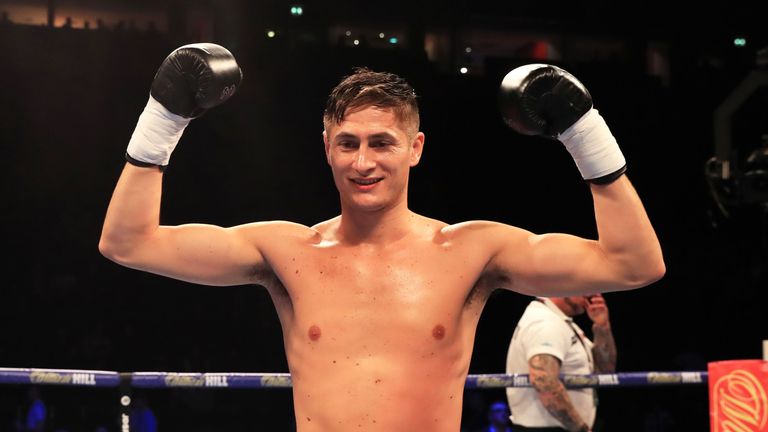 Hosea Burton is looking beyond British title level after he did not receive a rematch with Frank Buglioni and could switch his attention to the European belt.
The 29-year-old has been frustrated in his attempts to secure a second fight with Buglioni following his late stoppage loss in 2016 and stays active by fighting Josip Perkovic on Sunday's NXTGEN bill, live on Sky Sports.
Burton offered his services in October as a late replacement to face Buglioni, who instead sealed a points win over Craig Richards, and his gym-mate Callum Johnson will receive the next shot at the British champion.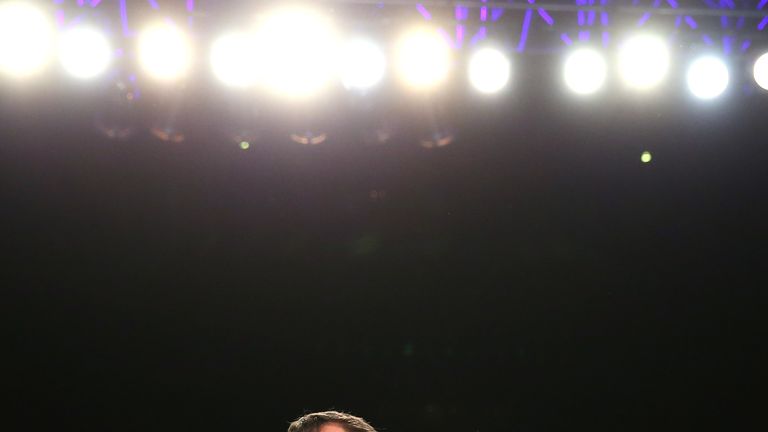 "To be honest, I don't know what is going to happen after that fight, because I really see Callum Johnson beating Frank," Burton told Sky Sports. "Me and Callum wouldn't fight each other.
"I've tried for over 12 months to get the fight with Frank, and under any circumstances, he doesn't want it."
The vacant European title will be contested by Germany's Dominic Boesel and Ukrainian Serhiy Demchenko on March 3, with Burton eager to battle the winner.
"I'm willing to move on now. Everyone knows I'm a better boxer than Frank," said Burton.
I do believe I punched the goodness out of Frank.
Hosea Burton on Frank Buglioni
"Anthony Yarde was meant to fight me, he pulled out, so I think I'm beyond British level now and I should be going for a European title.
"When he boxed me, that was a career-best performance for Frank. If he got beat that night, which he was only a minute from getting beat, he would have had nowhere to go. That was the end of his career.
"But when he boxed Richards and he boxed [Ricky] Summers, he never impressed me at all. To be fair, he should have got rid of Richards, because Richards had no notice for that fight.
"I do believe I punched the goodness out of Frank."
With cousin Tyson Fury likely to be watching from ringside, Burton hopes to remind fans of his explosive punch power this weekend.
"He's never been stopped before," said Burton, when asked about Perkovic. "It will be a bit of a statement if I knocked him out, which I'm not bad at knocking people out, and I might just get him in the first round as well. Could be an exciting fight, while it lasts."
Watch Hosea Burton versus Josip Perkovic on this Sunday's NXTGEN bill, topped by Lewis Ritson's British title fight with Joe Murray, starting at 7pm on Sunday March 25, live on Sky Sports Action.