Meet the Prizefighters
Saturday sees the next edition of Prizefighter - Welterweights III and here we take a closer look at the contenders.
By Adam Norman
Last Updated: 18/01/13 2:34pm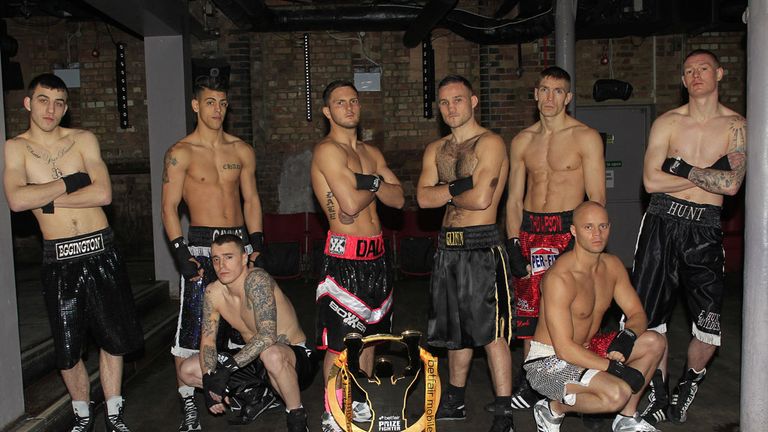 This weekend sees the latest installment of Prizefighter, the third edition of the welterweights, at the Wolverhampton Civic Hall.
And it promises to be an intrguing night with six of the largely inexperienced fighters bringing unbeaten records in the professional ranks.
Here we take a closer look at the contenders for the £32,000 winners' cheque - and don't forget there's £2k on offer for every win via stoppage!
Calum Cooper
From: Birmingham
Age: 24
Record: 4-0
One of several local boys, Cooper has a clean slate as a professional but is the least experienced in the tournament having had only 22 amateur fights. However, he won a midlands title and has become a dedicated pro.
Sky Bet odds 20/1
Dale Evans
From: Carmarthen
Age: 21
Record: 4-0-1
Hard-hitting Evans scored a four round points win over Kevin McCauley at the Olympia show in December to open the door for this. Trained by Gary Lockett, he makes a lengthy round-trip from his home to work alongside gym-mate Gavin Rees. Drew his second fight but a potential dark horse if he lands with his big punches.
Sky Bet odds 7/1
Sam Eggington
From: Stourbridge
Age: 19
Record: 3-0
A raw novice, the teenager has had just three fights including one that comprised four two-minute rounds. Nonetheless the tall local lad defends an unbeaten record after coming in at late notice following the late withdrawal of Nasser Al Harbi. Recently lost his job as a fork-lift truck driver so will be hungry for success.
Sky Bet odds 28/1
Glenn Foot
From: Sunderland
Age: 25
Record: 7-0
A talented amateur, Foot was highly regarded and thought to be going places with four wins in 2011 before being hit with a community order and night-time curfew for involvement in an assault. Started out with an all-action style that should be suited to this format, although latterly has showed a more measured approach. Returned to the ring in July but now needs to win to re-establish himself.
Sky Bet odds 2/1
Chad Gaynor
From: Rotherham
Age: 21
Record: 9-0
A young man in a hurry, Gaynor is looking to kick-start his career after becoming frustrated treading water against journeyman. Won a six-rounder against William Warburton last time out but believes the best will come when he takes on better opposition. This is the chance he's been waiting for.
Sky Bet odds 5/1
Rob Hunt
From: Stafford
Age: 27
Record: 16-1-2
A tall, rangy light puncher, Hunt came in at 16 days notice. Works as a plasterer and despite having had 19 fights is very inexperienced having had few outings as an amateur. That said, he's built up a good ledger and his rematch defeat to Ben Lawler in 2010 can be put down to a perforated eardrum. Has got off the floor twice to avoid defeat so not to be treated lightly.
Skybet odds 25/1
Steven Pearce
From: Stourbridge
Age: 28
Record: 6-0
Has come late to boxing having only made his debut last year but is undefeated in six fights and now gets his chance. Another local hope who is looking forward to putting on a show with his brawling, come forward style. This is a major step up but it is Prizefighter.
Sky Bet odds 20/1
Mark Thompson
From: Heywood
Age: 31
Record: 31-2
Will surely enter the tournament as favourite having boxed at a higher level than the others. Was calling out the likes of Kell Brook after becoming his mandatory British title challenger three years ago, only to fall foul of the law. Was controversially stopped by prospect Jack Culcay in Germany last time, but clearly still has something to prove. Trained by Anthony Farnell, he can bang with 14 wins inside the distance.
Sky Bet odds 5/4
The two reserves this week are Mark Lloyd (15-7) from Telford and Steve Swinburn (6-0-2) from Lincoln.