Shannon Briggs hijacks Wladimir Klitschko's press conference
Shannon Briggs hijacked Wladimir Klitschko's press conference on Tuesday to demand a fight with the reigning champion.
Last Updated: 23/04/14 11:30am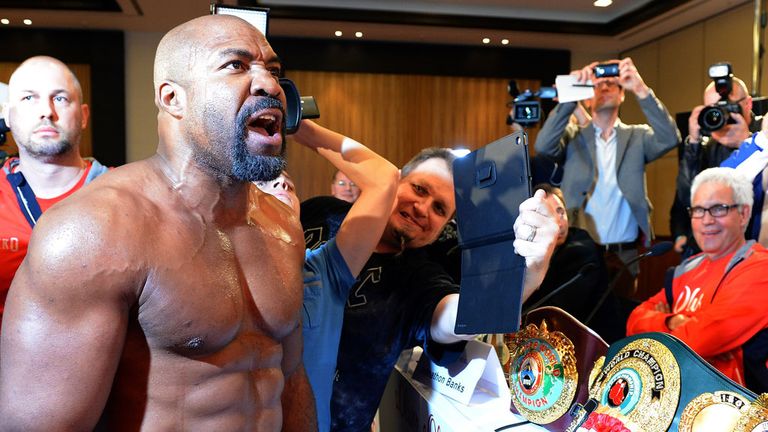 Briggs, who has shared a ring with some of the sport's biggest names in a career spanning over 20 years, interrupted the event which was to promote Klitschko's fight with Alex Leapai on Saturday night.
The 42-year-old American accused the Ukrainian of deliberately avoiding him and called his Australian opponent Leapai a "bum".
An offended Leapai threated to fight Briggs and had to be restrained by his trainer Noel Thornberry.
Briggs, who boasts 53 wins from 61 fights and holds the world record of 32 first-round knockouts, continued his tirade for almost 10 minutes before he was ushered out by security.
WBA, IBF, WBO and IBO champion Klitschko joked that he had to restrain Leapai, saying "I have never had to hold back my opponent at a press conference before."
Former WBO champion Briggs returned to the ring earlier this month following a three-year retirement after a crushing defeat to Wladimir's big brother Vitali.
Briggs survived being knocked out by Vitali but ended up in intenstive care with a broken left orbital bone in his face, a broken nose and badly torn left biceps.
On Saturday the 'Cannon' claimed his second straight first-round knockout in consecutive weeks in the second fight of his comeback before flying out to Germany to challenge Klitschko.