Boxers, Trainers & Pundits
NXTGEN: The Panel look back at their highlights in and out of the ring at York Hall
Mitchell, Nelson, Bellew, Oliver, Barker and Moore
Last Updated: 18/03/17 3:18pm
The NXTGEN local stars are showcasing their talent on what promises to be a buzzing Friday night in Bethnal Green and the home of British boxing, York Hall.
It will be packed to the rafters with plenty of local support, so we asked some past and present fighters, just what they loved about boxing at the iconic venue...
Spencer Oliver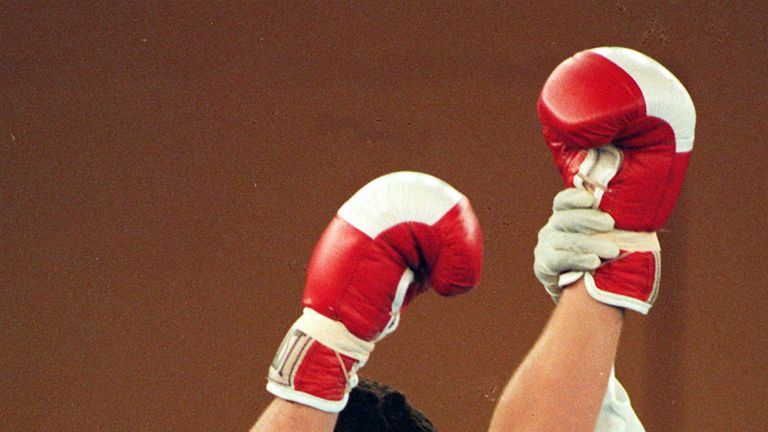 My York Hall debut - and the only time I boxed there as a pro - was against Ricky Beard, who'd been around a bit and was one of those who I thought would give me a tough time, but it went easier than I thought. I wanted to make sure I impressed and ended up stopped him in three rounds. I won my first amateur title - the junior ABA's - there so to box there as a pro for the first time was a big, big thing for me.
Back then, in 1995, York Hall was the mecca of boxing and I used to go and watch loads of fights there. All the big names came through there and even when I started commentating, it was usually a big, live night at the York Hall. It has special memories in everyone's mind, especially mine.
Kevin Mitchell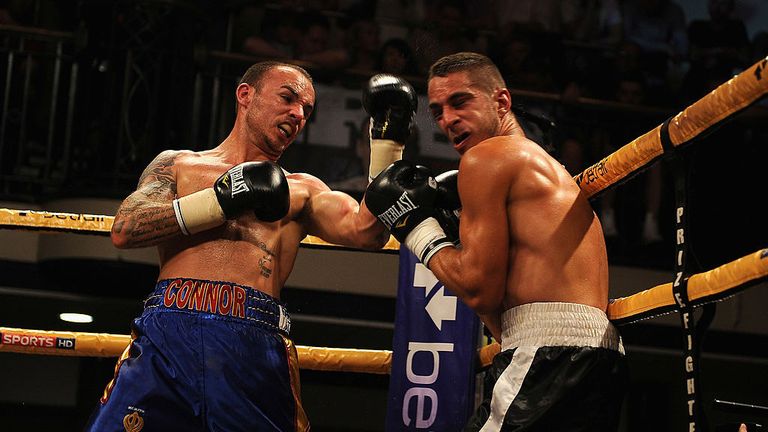 I boxed there 11 times as a pro, but nothing beats winning the Senior ABAs there back in 2003. I'd just turned 18 and all the press were saying I was too young but I went out and stopped four guys in three weeks, I did two in one night and went right through and the final was at York Hall. I beat a tough kid called Gareth Couch, won on points but basically made my mark right there.
As a pro it was when I teamed back up with Tony Sims. I was incredibly nervous and scared in a way. I remember Tony just saying 'what are you worried about, it's only a bout. Imagine what's going through his mind!' The nerves just vanished and I beat Sebastien Benito. I'd been to York Hall since I was 10, it was like my second home.
Tony Bellew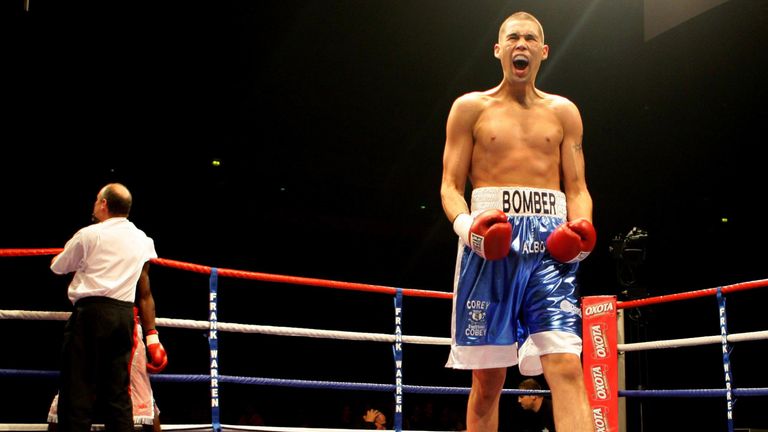 People always wanted to box there but it just never came off for me - and if I am honest, I wasn't even close to it. They seemed to want me put on the big bills on TV because they knew I could deliver nasty knockouts. But I did box there three times as an amateur: England v Russia (when I beat the Russian); then my fourth ABA final (and I still wonder how I didn't win that.) and the third one, which I won.
It is a strange place. It has a mad feel to it. Yes, when you turn up and walk in you know you are entering the mecca of boxing but at the same time, everything is so compact, enclosed, it has an unpleasant whiff, it is something so old school, it's special. It is like the Liverpool Olympia, an auditorium of fights. York Hall is not an arena, it is something different.
Johnny Nelson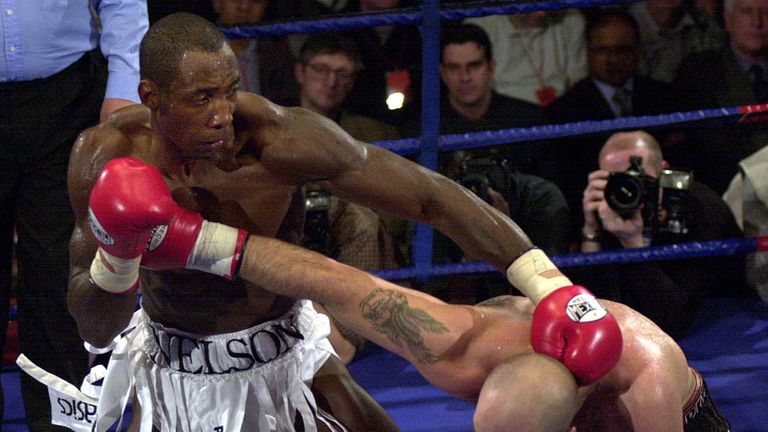 My favourite York Hall moment was beating Lou Gent back in 1990. It was on the back of that bore draw with Carlos De Leon for the world title and had been getting verbal abuse from everyone. Gent was the local lad, representing London and they all wanted to see him turn this so-called coward over.
I couldn't believe they gave him a chance and I did prove why, stopping him in four. It was the most fulfilling fight I'd had in 23 fights and there wasn't a better place to have it. York Hall is a colosseum. Everyone is right on top of you and it is the sort of place that as soon as you get there, you just want to get in the ring and have a scrap.
Jamie Moore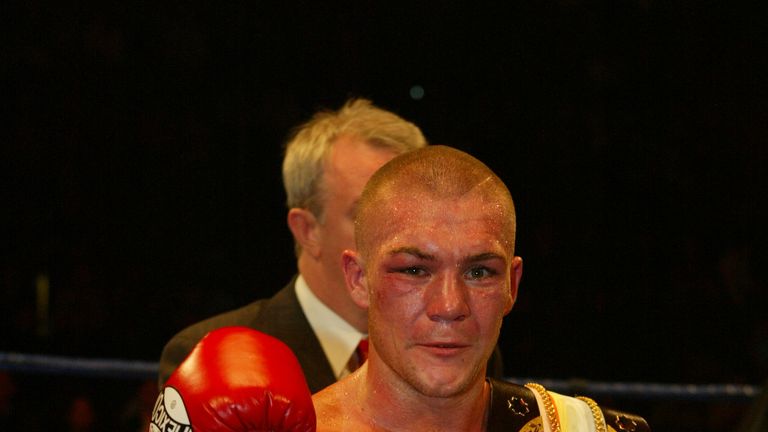 I never boxed there but I guess it was because I was selling a lot of tickets and topping the bill in Manchester. If I am honest, I always wanted to but the opportunity never came up and the only time I might have done is when Frank Warren made Steve Wood an offer for me to fight Wayne Alexander.
I wanted it but promotional situations and other issues meant it didn't happen, and that was as close as I got. It's a shame because the atmosphere in that place is unreal. I've been ringside there loads of time, sat there right in the middle of the cauldron, the gladiators' pit. The atmosphere is something else and there aren't many other places where you can feel it as soon as you walk in.
Darren Barker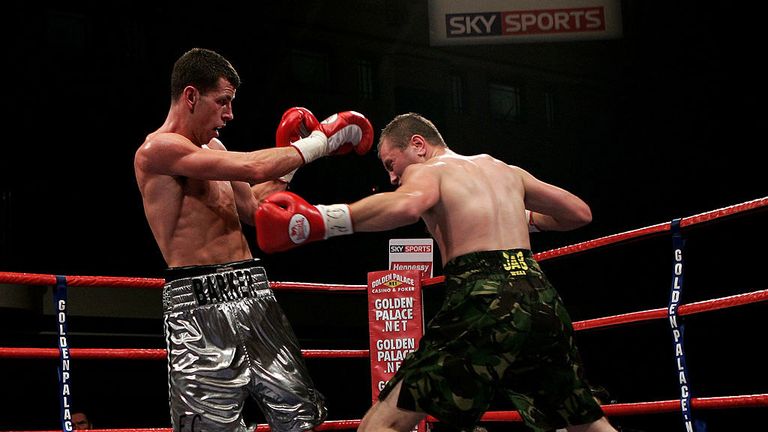 I will never forget being there when David Haye fought Courtney Fry in the ABA finals, in 1999. It was unbelievable, they were no1 and no 2 in the country, there was a proper rivalry and there must have been a couple of thousand crammed in. People were leaning over the balcony, everyone was right on the edge of their seat, the atmosphere was electric. It still makes the hairs on the back of my neck stand up.
As a fighter I won my first professional title, the Commonwealth against Ben Crampton, but winning the London ABA's at the age of 18 and to see that happen at York Hall was a big, big deal. I boxed there more than anywhere else in my career, and was so comfortable, so familiar with the surroundings. Loved it.
You can watch the NXTGEN stars on a live stream at skysports.com/boxing and Facebook, from 7.00pm, Friday and then watch Reece Bellotti and Craig Richards live on Sky Sports 1 and Sky Sports Mix, from 10.00pm.