Cricket Expert & Columnist
'Alex Hales shouldn't be criticised for dismissal in fourth Test'
Alex Hales fell for 15 and has only one fifty in seven innings...
Last Updated: 24/01/16 7:48am
Nasser Hussain says Alex Hales shouldn't be criticised for his mode of dismissal on day two of the fourth Test.
Hales fell for 15 caught at cover driving Kagiso Rabada having comfortably cracked three fours earlier in his 14-ball stay, and now has only one fifty across seven innings since making his debut in the first Test.
Hales was one of two England wickets to fall as they reached stumps on 138-2, trailing South Africa still by 337 runs, after Quinton de Kock scored a maiden Test hundred for the hosts.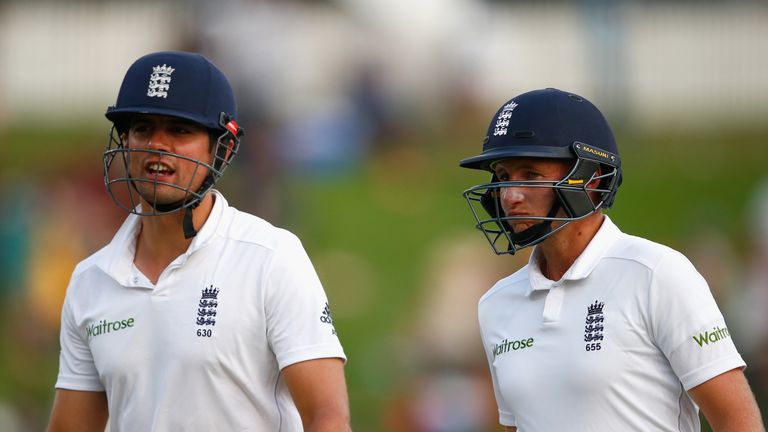 "You can't criticise Hales, that is the way he plays," said Hussain. "People will say, how many openers get caught at cover? He can't be an opener if he gets caught at cover.
"But Test match openers do get caught at cover nowadays. David Warner will get caught at cover, he got caught at long-off to Moeen Ali before lunch at Lord's. The game has changed.
"The coach himself, Trevor Bayliss, has said 'I want an attacking opener, I want two of my top three to be attacking', but Hales will occasionally get it wrong.
"He looked very comfortable at the crease before that. In fact, throughout the series he has looked pretty comfortable, but then he gets out.
"He played in a positive way, with some of the best shots he has played on tour and you were thinking 'go on son, keep batting like this', but he just didn't do it long enough.  
"He fell to one that was just that little bit fuller, with his weight a little bit back, maybe expecting a shorter ball.
"When you're in nick that probably goes five yards to the left or right and everyone says good shot, and on that, careers are made, because perhaps he goes on to get a score and never looks back.
"You need that score to not only convince yourself that you're a Test match player, but then to allow you to go on and play the way you want to play.
"It was a pretty good 15, but Hales won't be thinking that tonight."
Follow all of the day three action on our match blog from 7.45am on Sunday, with live coverage beginning on Sky Sports 2 from 8am.