England aren't out of fourth Test, says Sir Ian Botham
'England would fancy a chase of around 250'
Last Updated: 24/01/16 6:22pm
Sir Ian Botham isn't writing off England's chances of winning the fourth Test against South Africa at Centurion and securing a 3-0 series win.
England were bowled out for 342 in their first innings with Kagiso Rabada taking a Test-best 7-112, and trail their hosts by 175 after South Africa reached stumps on day three 42-1.
"England are never out of it," said Botham. "We have bowled sides out for 60-odd runs remember. If they have a really good morning tomorrow, with a bit of luck, you never know with this England side.
"James Anderson bowled well, so did Stuart Broad, and Ben Stokes actually came tearing in and caused all the batsmen problems.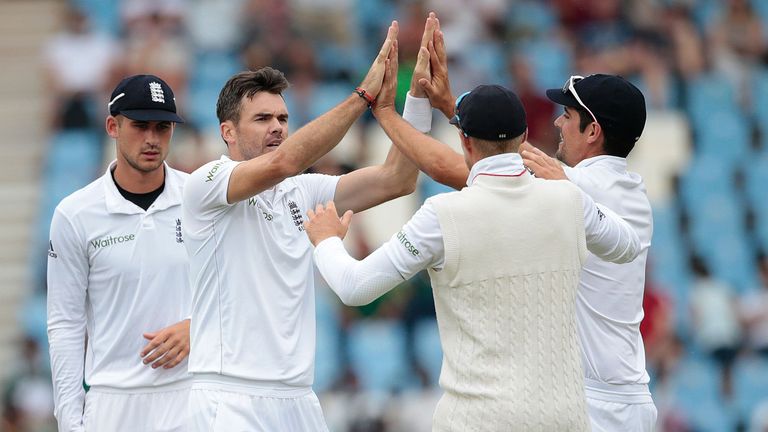 "They didn't have much luck tonight with lots of playing and missing, but England would fancy a chase of around 250.
"Also, South Africa are down a bowler we believe, with Kyle Abbott out, so the workload on the already tired-looking Morne Morkel and Rabada will be tough, particularly the youngster who has bowled a lot of overs.
"I hope they don't burn him out. He is only 20-years-old, and although he is strong and works hard on his fitness, it's a lot of work on that young body.
"He is a real talent and has been comfortably South Africa's best bowler throughout this series. And the guys in the commentary box are telling me he bowled even better for the side in India.
"Morkel looks to be struggling a bit for rhythm though. He is losing his run-up time after time and is firing a lot of balls down the leg side.
"Ideally, I think South Africa would be looking to declare and have England in before tea tomorrow, to give themselves time, because they're a bowler down.
"They will want to spread the workload, and have JP Duminy as a back-up with his off-spin, although he doesn't look too comfortable right now with the ball.
"England have outplayed South Africa in all departments throughout the series, and that's why I'm not writing them off yet in this one."
Join us for all the build-up to day four from 7.30am on the Test blog, with our live coverage kicking in at the earlier time of 7.45am on Sky Sports 2. Play will begin at 8.04am so don't be late!