Bangladesh v England: Sky Sports pundits select their XIs for the first Test
Hameed or Duckett? Ansari or Batty? Our experts make their picks...
Last Updated: 19/10/16 9:54am
The first Test between Bangladesh and England gets underway in Chittagong on Thursday with the tourists still facing a number of selection dilemmas.
Alastair Cook is set to become England's most capped Test player but it remains to be seen who will open the batting with him - Haseeb Hameed and Ben Duckett are the two competing for the role but Duckett's ability to bat in the middle order could see both play and Gary Ballance drop out.
There are also questions surrounding the bowlers. Will Gareth Batty and Zafar Ansari make it a three-man spin attack or will Jake Ball get the nod as a fourth seamer? We asked Michael Atherton, Rob Key and Nick Knight which way they would go...
MICHAEL ATHERTON
Team for first Test: Cook, Hameed, Root, Duckett, Ali, Stokes, Bairstow, Woakes, Ansari, Rashid, Broad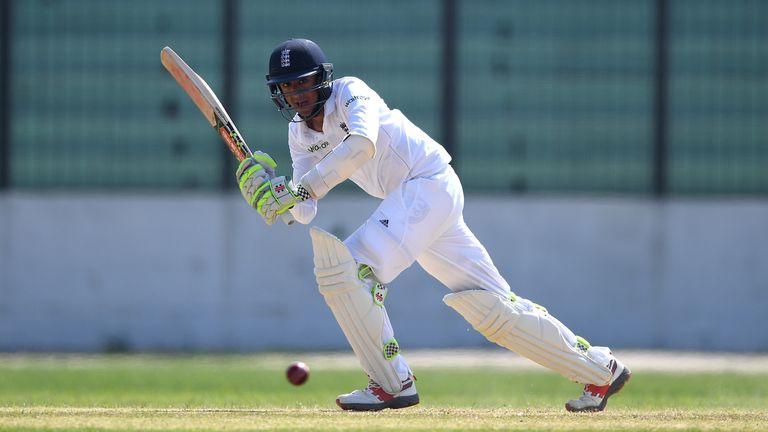 "The feeling when England first arrived was that Hameed and Duckett would be battling for one place. But I think it has become increasingly apparent that they could play both. If they are going to play both then Hameed has to open and Duckett, who is the more versatile player, would go at four - that would be my choice.
"That's what I would do but in terms of what England are going to do and if they only play one of them then Ben Duckett has made an absolutely cast-iron case for selection on Thursday. He's full of confidence and ready to go, I'm absolute certain that Ben Duckett must play and I'm happy for Hameed to open and Duckett to come in at four.
"I would stick my all-rounder, Ben Stokes, at six. Then I'd have my wicketkeeper-batsman, Jonny Bairstow, at seven because all the best teams I've seen have their all-rounder at six and the keeper at seven and so I'd have Moeen Ali at five. The thing all these all-rounders give you is great flexibility.
"As for the spinner, I think England are edging towards Batty but I would play Ansari. I just think they should go with the younger man. They've got an off-spinner in Moeen Ali, a leg spinner in Adil Rashid and the perfect complement in a left-arm spinner in Zafar Ansari. Give the young guy a go, what do you lose?"
ROB KEY
Team for first Test: Cook, Duckett, Root, Ballance, Ali, Stokes, Bairstow, Woakes, Rashid, Broad, Batty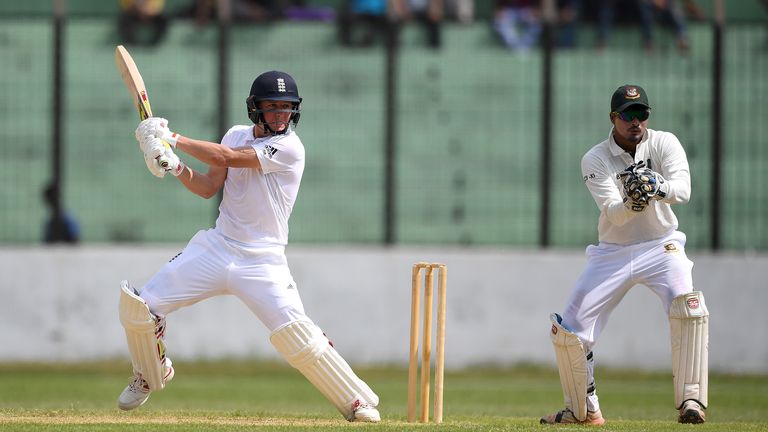 "I'm not sure at this point. The worry I have with Hameed is that he'll eat up a lot of balls when the best time to bat out here, generally, is opening the batting. [Bangladesh] are going to have so many spinners, they only have two seamers in their entire squad.
"The question is whether Ballance comes in at four, Duckett is playing regardless if I'm Alastair Cook, whether he bats one or four. Then I'd be looking ahead to India, where (Ravichandran) Ashwin will be a big threat, and does having a left and a right-hander at the top of the order help?
"I'd have Moeen Ali at five. I think he's in the top five batsmen in the country so I'd have him at five in any conditions. I'd go for Batty as the third spinner, mainly because Bangladesh have so many left-handers. I'd have Adil Rashid as the attacking spinner, wicket-taker, Moeen Ali can do a bit of both but he's not a banker and so I'd have Gareth Batty as the senior man to hold up an end. That allows Rashid to be attacking and takes the pressure off Moeen Ali."
NICK KNIGHT
Team for first Test: Cook, Hameed, Root, Duckett, Stokes, Bairstow, Ali, Woakes, Rashid, Ansari, Broad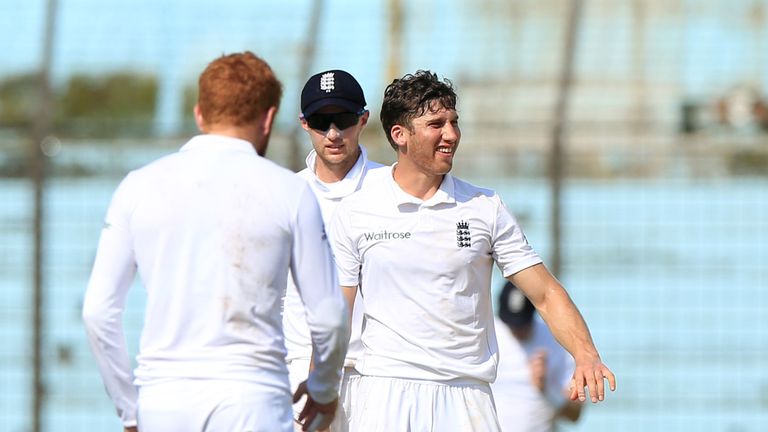 "I personally would go with Hameed opening the batting. I watched him play in the warm-up games and I liked what I saw, I agree that perhaps he is not going to get the team off to a flyer but I liked the way he constructed his innings, the way he played spin and he got a half-century.
"I'd go with Hameed and Duckett, both of them deserve a place in the team. The only way I can get them both in the team is to have Hameed opening and Duckett at four. I'm happy with that combination with Joe Root at three.
"I would stick with Stokes five, Bairstow six and Ali at seven. Obviously there is a question about where Bairstow bats. He's going to be keeping too in pretty oppressive conditions. You get the feeling they also want to give Jos Buttler another chance in Test match cricket, which is right, but I don't think he'll play in this one.
"I would go for Ansari as my final bowler. As a left-hander in the sub-continent, I would rather have an off-spinner bowling into the rough outside my off stump and turning it away from me than a left-armer turning it into me and bringing in the short leg and silly point. Ansari is also the more long-term view."
Watch the opening Test between Bangladesh and England on Thursday. Coverage begins on Sky Sports 2 HD and Sky Sports Mix at 4:30am.
You can watch Chelsea v Man Utd, plus England's tour of Bangladesh and the United States Grand Prix on Sky Sports. Upgrade now and enjoy six months at half price!