India v England: MS Dhoni resigns as captain but still keeps us guessing
By Matt Floyd
Last Updated: 14/01/17 10:45am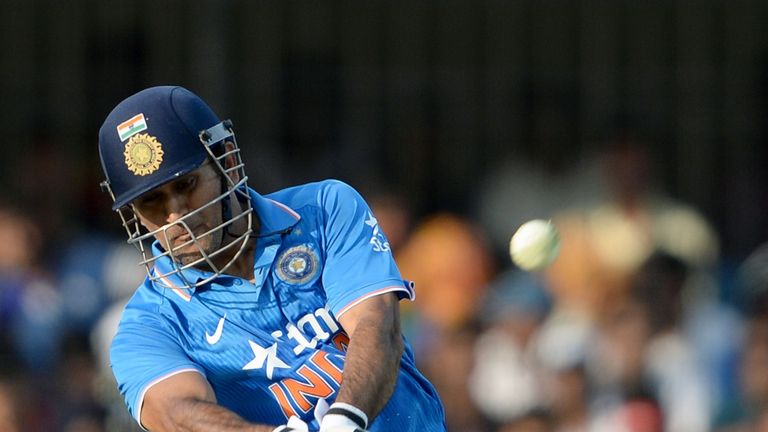 Will MS Dhoni be a help or a hindrance to Virat Kohli after resigning as India's one-day captain? Matt Floyd profiles an Indian legend...
Is it just me or has MS Dhoni's quitting as India's one-day captaincy gone slightly under the radar?
Obviously there have been articles written but as I found out when trawling the internet over the last couple of days, not as many as you would expect.
Perhaps we should all remind ourselves of the contribution this man has made to the game since he first took the reins in 2007.
We are talking about a man who has captained India to more Test and one-day wins than anyone else, a man who is the only captain in history to win the World Cup, World T20 and Champions Trophy, and the first Indian to lead his side to the No 1 Test ranking.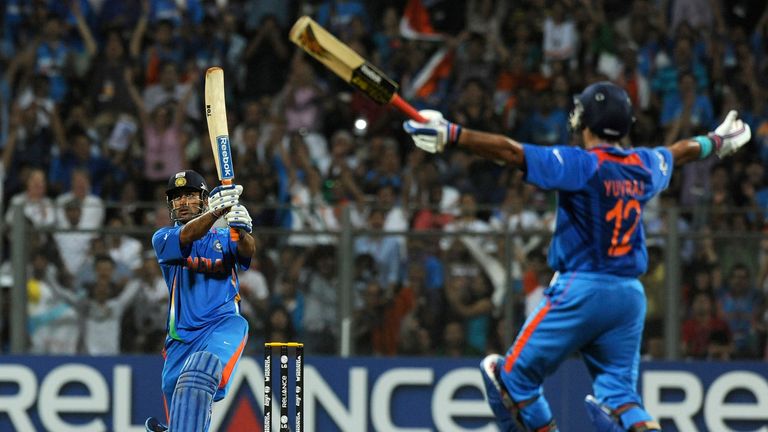 But it's not just these achievements that make him one of the all time greats. It's the imprint that he left on Indian cricket and the style in which he achieved what he did that elevates him into the top echelon of international captains.
He revolutionised India's approach to one-day cricket. It's worth remembering that Rahul Dravid was his predecessor, a brilliant batsman but hardly someone considered a dynamic white-ball player, or a captain of the modern era.
Dhoni's win percentage verses other India captains
| | | | | | |
| --- | --- | --- | --- | --- | --- |
| Name | Matches | Won | Lost | D/T/NR | W/L ratio |
| MS Dhoni | 331 | 178 | 120 | 33 | 1.48 |
| M Azharuddin | 221 | 104 | 90 | 27 | 1.16 |
| SC Ganguly | 195 | 97 | 78 | 20 | 1.24 |
| Kapil Dev | 108 | 43 | 40 | 25 | 1.08 |
| RS Dravid | 104 | 50 | 39 | 15 | 1.28 |
| SR Tendulkar | 98 | 27 | 52 | 19 | 0.52 |
| SM Gavaskar | 84 | 23 | 29 | 32 | 0.79 |
Only a few months into his leadership, he made the bold decisions to axe Dravid, VVS Laxman and Sourav Ganguly, at a time when the whole country was still in thrall of the side's senior batsmen.
When you think of how the game has moved on since, those decisions seem like natural progression, but someone still had to make the big calls.
In T20 cricket, Dhoni came into his own in clutch situations, both with bat and in the field. In those dying moments of a game when everything was on the line, he often had an indestructible aura about him. Maybe it was that aura that contributed in a big way to Bangladesh's astonishing choke against India in last year's World T20?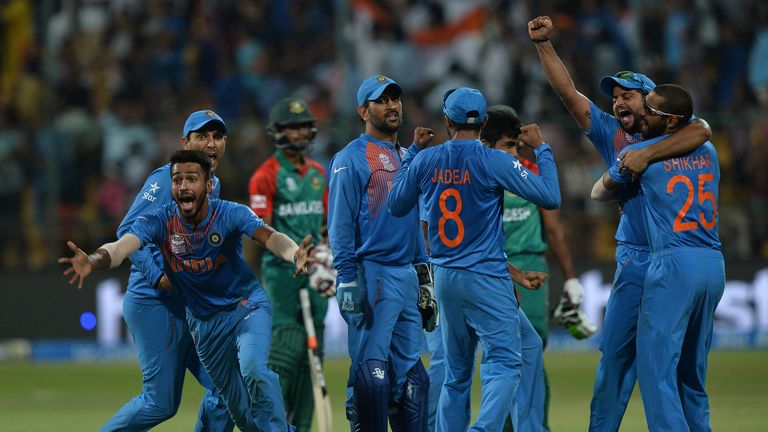 He created this feeling of invincibility by the way in which he could take all emotion out of the game and appear to think clearly under pressure when others could not.
His demeanour instilled a calmness around the whole team and to some degree cocooned them from the madness of the outside world. A world where the cricketers are not sportsmen, they are gods.
Dhoni was able to approach a game against Pakistan in a World Cup as if he was back playing for Bihar Under-19s, and this must have rubbed off on those around him.
But that's not to say he was an emotionless captain. In fact, Dhoni often fluctuated from the aggressively positive to the ultra defensive. He was inherently a risk-taker but had no qualms shutting up shop when he had to.
In that sense, he was something of a contradiction and very hard to read. This made him an even tougher opponent to face. And all of this was done with a personable manner that endeared him to team mates and adversaries alike.
An ex-Australian international I was broadcasting with once told me he had a lot of 'man love' for MS, having played under him at Chennai Super Kings and watched in awe at how relaxed he was both on and off the pitch. Quite simply, he was a leader of men.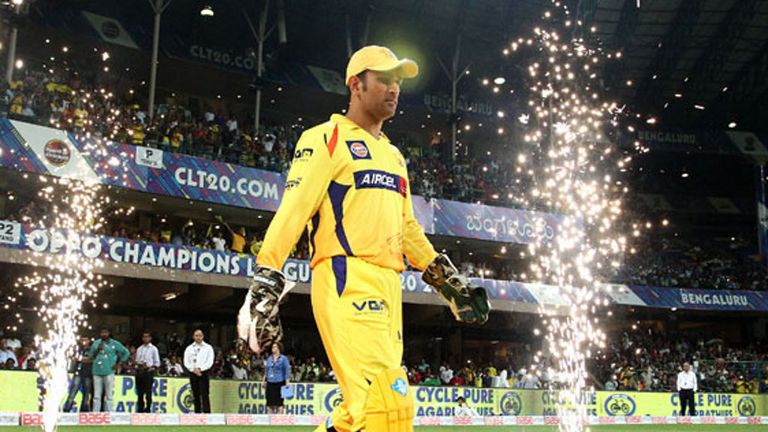 What's interesting is that Dhoni didn't always exhibit such characteristics. When he first burst onto the scene he was a raw, long-haired six-hitting machine that looked like an extra from a Bollywood movie. I remember interviewing him in 2007 when India were touring, and while clearly very engaging and intelligent, he had something of the playboy about him.
Within a few weeks, he was captaining the side and had begun the transformation into the statesmanlike figure he was to become. Virat Kohli is an even more brash, vivacious character than the young Dhoni and it will be fascinating to see whether he, like his mentor, ends up evolving into a calm, ice cold leader.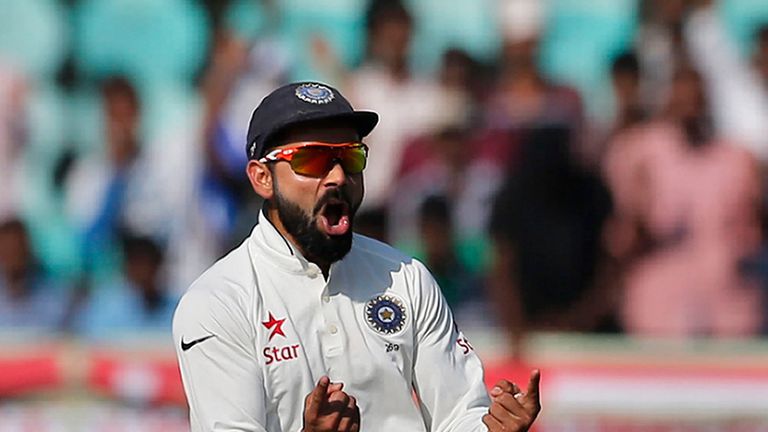 So what next for Dhoni? Of India's last four one-day captains, Mohammad Azharuddin and Dravid didn't last much longer in the team, while Sachin Tendulkar and Ganguly stuck around.
Will Dhoni's presence be a help or a hindrance to Kohli as he looks to carve out his own niche? After international retirement, it would be a surprise if MS didn't play at least a season or two of IPL but what's to come after that? A stint in the commentary box perhaps, or a move into the Indian management structure?
In truth, no one can be sure, as Dhoni is the master of holding his cards close to his chest and keeping everyone guessing. He could return to the limelight at the highest level, or exit the game altogether under the radar. That has been the beauty of watching him over the last few years - you never quite know what you're going to get.
Watch the first ODI between India and England from 7.30am on Sunday, on Sky Sports 2.