Bumble's Blog: Cheltenham win will spark birthday celebrations
Last Updated: 24/10/17 9:21am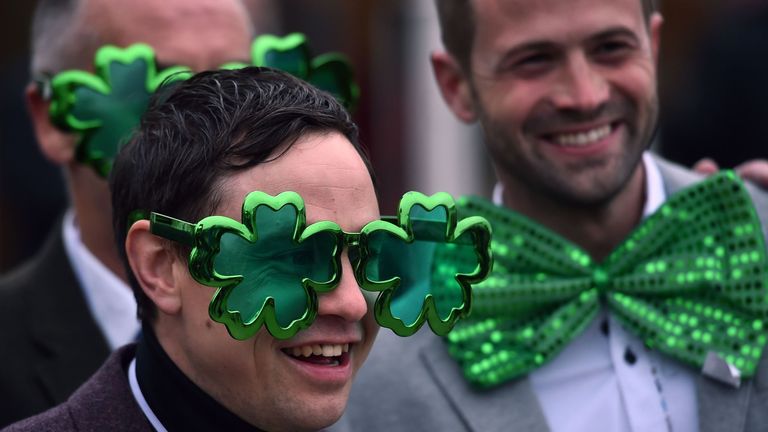 David Lloyd blogs from Cheltenham, ahead of what could be a very happy birthday if Mike Atherton's tip comes in...
I'm back at Cheltenham today - keener than ever to learn to ride.
Not over jumps or anything like that, but I'd love to hack; where we live in Yorkshire, we see them go past and I think it's lovely.
Andrew Thornton - you know, the chap off the radio - is supposed to teach me at some point but we've yet to make contact. Maybe today is the day…
I haven't been to Cheltenham for five or six years - maybe more - and it was a successful trip, if I remember rightly.
I'm usually happy if I come out even because it can be a bit 'needle in a haystack' job but this year I've had a word with Atherton and he's given me a bit of a steer.
So I've one bet already on; I can't tell you what it is but it's not in the Gold Cup.
Otherwise, my strategy is that to have a bit of fun every race of a modest consideration.
I don't tend to go on names - so 'Runfordave' in the Martin Pipe Handicap Hurdle isn't an automatic pick - but prefer to look at the horses in the ring, trying to find little pointers about who might go well.
I'll also have a look to see who's there; can I spot the owners, the trainer, who is being interviewed?
Apparently it's my birthday this weekend.
Generally, I think they're overrated but I was up at Accrington Stanley this week and a company called Cherry Tree bakery made 70 cakes, which we gave out in the clubhouse, and a bottle of champagne. That were lovely.
But when you get to 70, who is bothered? Who is counting?!
I reckon I'm fitter now than when I was at 60 - and certainly fitter than I was at 40!
Me, Vipers and the dog are having a little bit of time in Cheltenham, a place we like, but that's about as far as my birthday plans go.
Stanley won 5-0 against Leyton Orient on Tuesday - it were like watching Barcelona.
Sean McConville got two, so did Matty Pearson and Billy Key got one. We're doing fine and - we'd have to play absolutely out of our boots - I'm just wondering if we could get in the play-offs.
Meanwhile, Vipers' York City are in the semi-final of the FA Trophy, where they beat Lincoln City - the team that did all that in the FA Cup - 2-1 in the first leg.
A few rounds ago I said to Vipers that if they get to the final at Wembley, we'd go down and have afternoon tea at The Ritz! I might be in trouble…
I'm also keeping a close eye on this North v South series, which Andrew Strauss set up with the 2019 World Cup in mind.
We used to call games like this 'Test trials' - two teams picked to play against each other - so it's not a new concept in cricket.
But I like the idea of North v South and I like the idea of where they're playing it; it gives coaches and selectors an insight into the temperament and attitude of the players.
Mason Crane is someone I rate so it's good to see him get a go after his debut in the Sheffield Shield.
We're always looking for spinners and he's learning his trade - the very difficult trade of bowling leg spin - and they'll certainly have an eye on him.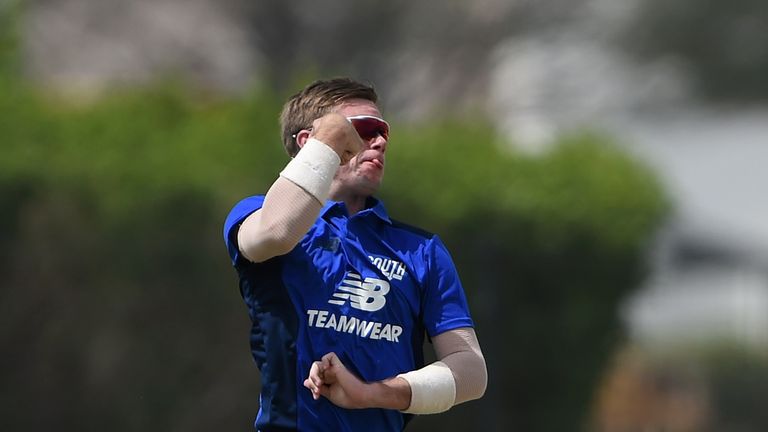 It will have been terrific for him to play in that Sheffield Shield. Those Australians don't take many into their game so he's already done well. Australian cricket isn't a resting home for overseas players.
Speaking of Australia, their series against India is turning into the typical confrontation you'd expect.
I'd much rather one or two players just shut up and got on with the cricket. This is not 'the world according to…'
Sky Customers can now upgrade to Sky Sports and get 12 months for just £18 per month. Upgrade now!