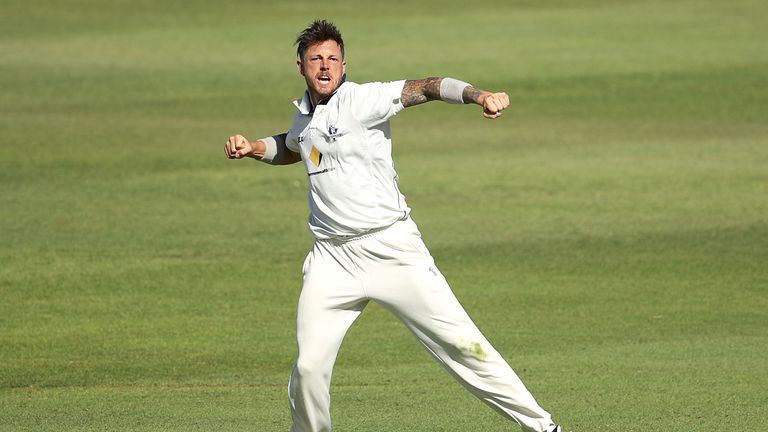 Nottinghamshire bowler James Pattinson has been reprimanded by The England and Wales Cricket Board (ECB) for excessive appealing.
The Australian seamer was reported by umpires Peter Hartley and Alex Wharf during Notts' nine-wicket win over Durham in the County Championship on Monday.
The ECB's Cricket Discipline Commission ruled the 26-year-old had committed a level one breach of the code.
An ECB statement read: "The penalty for this offence is a reprimand.
"This penalty will remain on his record for a period of two years and the accumulation of nine or more penalty points in any two-year period will result in an automatic suspension."
Nottinghamshire signed Pattinson in March as an overseas replacement for fellow Australia seamer Peter Siddle, who was unable to complete his Trent Bridge stint due to a back injury.