South Africa v England: Jason Roy on no-fear cricket ahead of ODIs
'It's like we've been together for 20 years,' says England opener
By David Ruse
Last Updated: 02/02/16 11:37am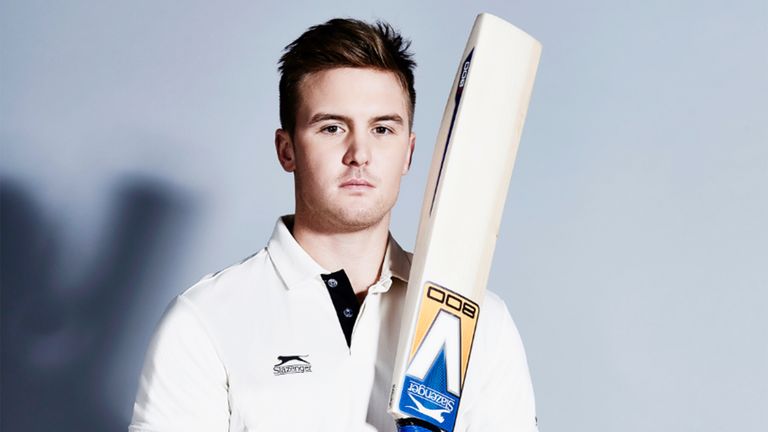 England one-day opener Jason Roy has gone from surf to turf.
Growing up in South Africa, the now 25-year-old spent much of his time boarding on the waves but he will return to his birth country as an electrifying top-order batsman hoping to help England build on an ODI series win over Pakistan and the recent Test triumph over the Proteas.
Roy, speaking on behalf of Slazenger cricket, told Sky Sports about his early years in Africa, how golf has kept him in nick over the winter, and THAT Ben Stokes innings in Cape Town.
Plus, the swashbuckling Surrey star revealed why he will have plenty of support for the five ODIs and two T20Is against South Africa, games you can watch exclusively live on Sky Sports...
Did you play much cricket as a kid?
JASON ROY: Not much at all. I used to spend a lot of time down at the beach surfing, as well as playing rugby and messing about on my grandparents' farm. Cricket only really became a big thing for me when I came over to England at around the age of nine.
Who were your early cricketing heroes?
JR: Definitely Brian Lara, Jacques Kallis and Ricky Ponting, while among the current generation, I looked up to Hashim Amla, Kevin Pietersen and Kumar Sangakkara, all of whom I've been lucky enough to share a dressing room with at Surrey. It's been great to learn from those guys.
I didn't really understand cricket as a kid and just tried to hit every ball out of the park. You could argue 'what's changed?', but I would like to think I am a little bit more controlled these days!
Jason Roy
You scored your first ODI hundred for England in the UAE before Christmas. How have you kept in nick since?
JR: I had a few weeks off afterwards relaxing with friends and family, which was really nice as my first overseas tour with England was really intense. Since then, it has been pretty much every day training with Surrey, netting for a half a day and gyming it the rest of the time.
Judging by your Twitter and Instagram, you've also been dusting off the golf clubs…
JR: I've squeezed in a couple of rounds! I absolutely love it, I've got the bug and it gives me such a buzz. My mates reckon I have the potential to be really good, but I try not to think about technical aspects too much and just try to whack it. I don't think I'm as good as KP yet, though, as he plays so much.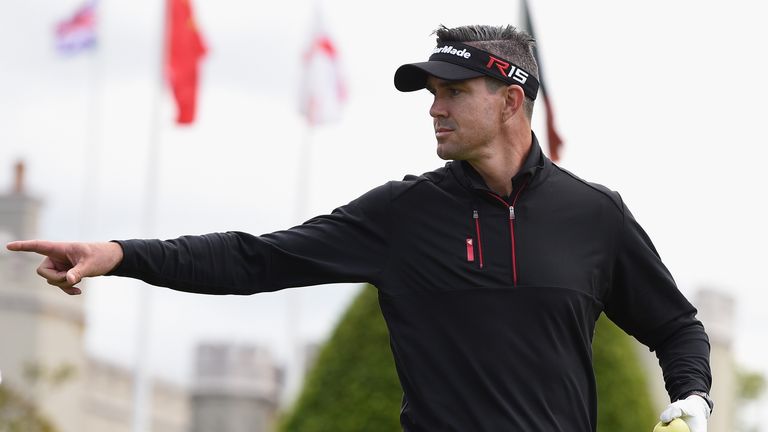 Are there any crossover skills between cricket and golf?
JR: Obviously watching the ball is key in both sports but I sometimes find it easier hitting a moving cricket ball than a static golf ball. I suppose golf hopes me transfer my weight through the ball in cricket and vice versa.
How much are you looking forward to getting back in the England camp, especially after the successful Test series against South Africa?
JR: Being involved with England over the last year or so, you get a real appreciation of how hard the guys work, how much time and effort they have put into their games individually. It is great to see people like Rooty [Joe Root], a class act wherever he goes, and Stokesy [Ben Stokes] reaping the benefits of that.
What did you make of Stokes' 258 in Cape Town? Did you see it?
JR: It was amazing. I woke up to hear about it on Twitter and thought: 'He hasn't, has he?' He just went berserk and impressed the world with his skill and power. I'd seen him do it before, though, when he hit 15 sixes in a score of 151 not out for England Lions against South Africa A in a one-day game last year. I got 67, but he outdid me!
It seems from the outside that there is a no-fear culture in the England dressing room. Is that how you see it?
JR: There is a huge sense of freedom, with the way everyone chats to each other and the team talks we have. It's such a comfortable dressing room to be part of, and it's like we have been working with each other for 20 years. I think that shows with some of the innings and shots we produce on the cricket field.
When he does talk to you, he is extremely constructive but if he has nothing to say, he'll keep quiet.
Jason Roy on Trevor Bayliss
What is Trevor Bayliss like to work with?
JR: He is brilliantly honest. When he does talk to you, he is extremely constructive but if he has nothing to say, he'll keep quiet. Him and Farby [Paul Farbrace] work so well together - they'll offer advice if you make a mistake in the nets but tell you that it's up to you when you are out in the middle. They love the 'work hard' ethos and players trying to make themselves better.
Finally, will the Roy clan be out in force during the ODIs and T20Is?
JR: My old man lives in England but he is flying out and will be coming to pretty much all the games. My mother will as well, as she lives in South Africa now. My aunt lives in Johannesburg and I've got relatives in Durban so I'm sure they'll make a pit-stop for one or two games.
Jason Roy will be using the Slazenger V800 bat in the upcoming ODI and T20I series against South Africa, available to pre-order in March. For more information and to view the full Slazenger Cricket range, head to www.slazenger.com/cricket
Watch England's five-match ODI series and two-match T20I series, live on Sky Sports 2, starting with the first ODI, in Bloemfontein, from 11am on Wednesday.