Benedict Bermange's best players never to play a Test match
Late, great Don Shepherd makes our stat man's talented XI
Last Updated: 21/08/17 12:48pm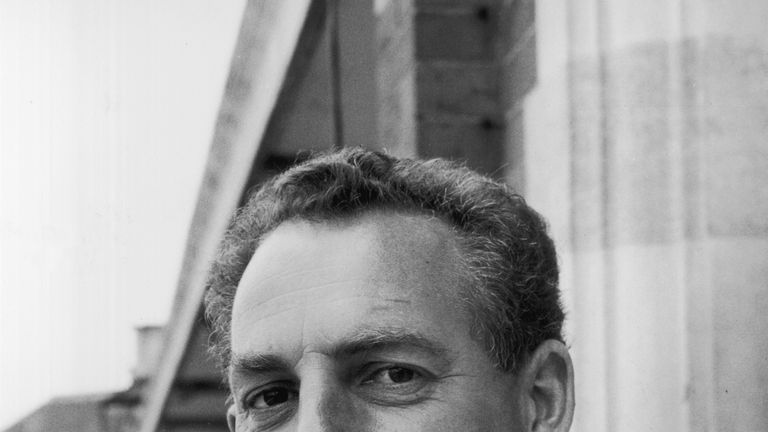 Late, great Glamorgan legend Don Shepherd amassed 2,218 first-class wickets at an average of 21.32 - yet he never played a Test for England.
As a tribute to Shepherd, who has passed away at the age of 90, Sky Sports statistician Benedict Bermange has selected an XI of the greatest players never to figure in a Test for their country.
Shepherd slots into the bowling line-up but who completes Benedict's side? Check it out below and then tweet in your teams to @SkyCricket and @Benedict_B…
Alan Jones (England)
The scorer of the most first-class runs without ever playing a Test, he was capped for England against the Rest of the World in 1970, but that series retrospectively had its Test status withdrawn, so he had to hand his cap back. He topped 1,000 runs in 23 successive summers, but England never came knocking again.
Jamie Siddons (Australia)
Now best known as a coach, he was a good enough player to average nearly 45 over a 15-year career which saw him play just once for his international side - an ODI at Lahore in 1988. When he retired, he had scored more runs in Australia's Sheffield Shield than anyone else. He went on to coach Bangladesh.
John Langridge (England)
One of Sussex's finest-ever batsmen, he scored 76 first-class centuries in a career spanning 1928 to 1955. He did gain selection for one England tour - to India in 1939-40 which was cancelled due to the outbreak of the Second World War. After retirement, he became a first-class umpire for 25 seasons.
David Hussey (Australia)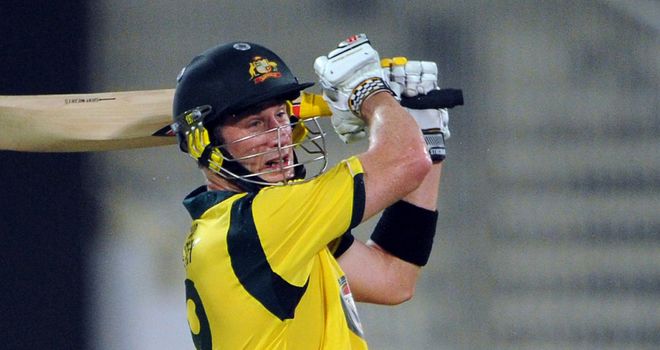 The younger brother of Michael, David was a fine batsman in his own right, averaging 52.50 in 192 first-class cricket including 45 centuries. A veteran of 69 ODIs and 39 Twenty20 Internationals, he made his name in various Twenty20 leagues around the world, before finally retiring at the end of the 2017 Big Bash.
Ali Brown (England)
Best known as a one-day specialist who struck two double-centuries in List A cricket, he played 16 ODIs between 1996 and 2001, he also averaged 42.67 in a first-class career which included 47 centuries. One of Surrey's leading lights in the early days of the Twenty20 Cup, he subsequently helped Notts to the Championship title.
Franklyn Stephenson (West Indies)
The last man to perform the "double" of 1000 runs and 100 wickets in an English season, he was a popular overseas player for Gloucestershire, Nottinghamshire and Sussex over the course of his career. His 'slower ball' became the stuff of legend and when he needed 200 runs to reach 1,000 for the season in the last match, slammed 111 and 117 to go with 11 wickets
Geoff Humpage (England)
The wicketkeeper was an effective batsman, he struck 29 first-class centuries, including a memorable 254 against Lancashire, when he shared a partnership of 470 with Alvin Kallicharran. He was picked for three ODIs but never in the longer format
Don Shepherd (England)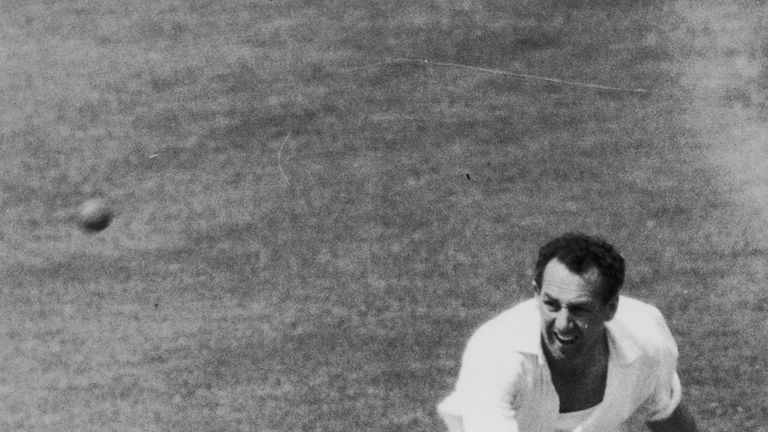 His 2,218 first-class wickets remain a record for any bowler not capped in the most prestigious format. He switched from bowling fast-medium to cutters and never looked back. He was Glamorgan's leading light in their 1969 Championship win and a founder member of the PCA.
Peter Sainsbury (England)
He was unfortunate in that his career coincided with that other slow left-armer Derek Underwood, but he was a good enough all-rounder to top 20,000 runs and 1,000 wickets in first-class cricket. He was instrumental in Hampshire's 1961 and 1973 Championship titles and took more than 50 wickets in a season on 15 occasions.
Rajinder Goel (India)
A Ranji Trophy legend who was a permanent understudy to Bishan Bedi, another talented slow left-armer, he took 637 wickets in the Ranji Trophy which remains a record to this day, more than 30 years after his retirement. He was once selected for an Indian squad, at Bangalore in 1974, but was left out of the playing XI.
Vince van der Bijl (South Africa)
His 767 first-class wickets came at a scarcely-believable average of 16.54, he was prevented from playing Test cricket due to South Africa's isolation. He had total mastery of line and length, and was a leading light for Natal in the Currie Cup of the 1970s as well as helping Middlesex win the 1980 County Championship with 85 wickets at 14.72 a piece.