Sky Sports to broadcast 12 Kia Super League matches in 2018 in huge year of women's sport
England Women back in action on Sky in ODIs and T20 cricket after July's World Cup triumph at Lord's
By Sky Sports
Last Updated: 16/01/18 10:16am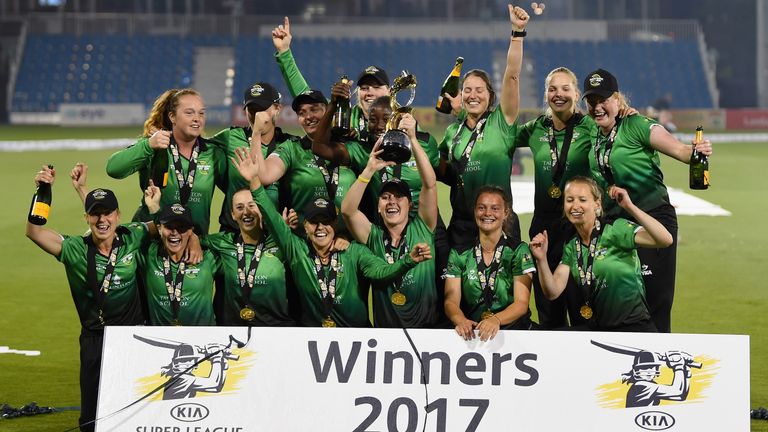 Sky Sports will show 12 matches from the Kia Super League this summer as part of a huge line-up of women's sport in 2018.
Sky Sports' KSL coverage - which kicks off on Sunday, July 22, with defending champions Western Storm against Yorkshire Diamonds, and concludes with Finals Day at Hove on Monday, August 27 - will see almost double the amount of games broadcast from the 2017 competition.
Sky Sports will also show England Women's ODI series against New Zealand and South Africa, as well as a T20 tri-series featuring all three sides.
Viewing figures for women's sport reached a record high for Sky Sports in 2017, which saw more people tune in to watch women's cricket, netball, rugby and golf than ever before.
Viewing was up 23 per cent, with the Women's Cricket World Cup final at Lord's - in which England defeated India by nine runs - being Sky's most-watched women's sporting event ever, with a peak audience of over 1.1m viewers.
Sky Sports' line-up of women's sport for 2018 includes:
Cricket
- England Women's ODIs and T20 tri-series double-headers against South Africa and New Zealand, starting Saturday, June 9
- 12 matches from the Kia Super League, culminating in Finals Day from Hove on August 27
- The ICC Women's World Twenty20 in November
Rugby
- England in the Women's Six Nations beginning on February 4, select international games, HSBC World Rugby Women's Sevens Series and Tyrell's Premier 15s
Golf
- The Ladies Professional Golf Association, Ladies European Tour and all five majors including the British Open
Netball
- International and Vitality Super League, All-Star Fast 5s and Quad Series Internationals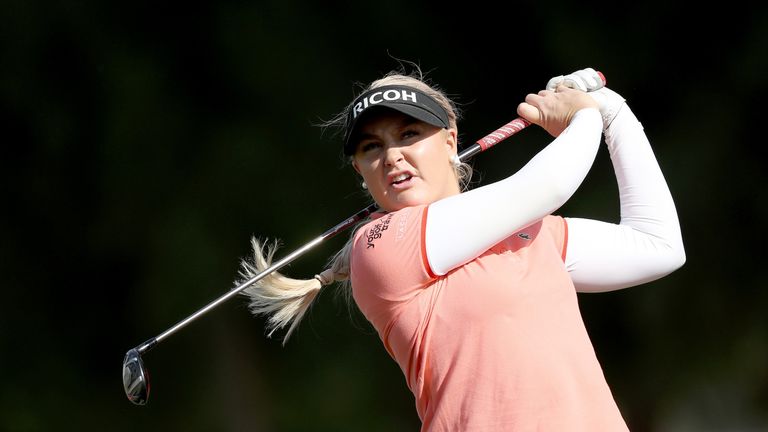 Bryan Henderson, Head of Sky Sports Cricket, said: "Last year felt like a watershed moment for women's sport, with my undoubted highlight being the moment England's women clinched the World Cup at Lord's.
"At Sky Sports, we're proud of the contribution we've made to growing women's sport, and we're determined to continue that in 2018. We have an incredible line-up, across a range of sports, with cricket a huge part of the schedule again. We can't wait to get started."
Clare Connor, ECB Director of England Women's Cricket, said "We are proud to continue working with Sky as we strive to raise the profile of women's cricket off the back of an amazing 12 months, culminating in that unforgettable day at Lord's.
"With two home international series on Sky this summer along with standalone Kia Super League games being broadcast for the first time, we are seeing the game continue to go from strength to strength."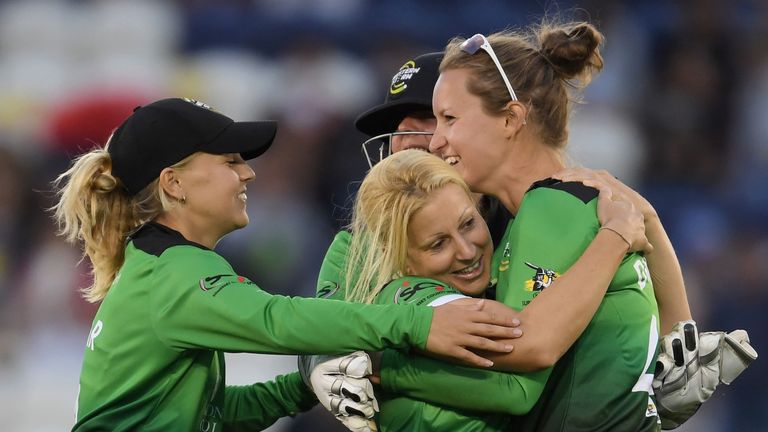 Live women's cricket fixtures on Sky:
KIA SUPER LEAGUE
Sunday, July 22
Western Storm v Yorkshire Diamonds (Taunton)
Wednesday, July 25
Southern Vipers v Loughborough Lightning (Ageas Bowl)
Friday, July 27
Yorkshire Diamonds v Lancashire Thunder (Headingley)
Sunday, July 29
Western Storm v Loughborough Lightning (Taunton)
Tuesday, July 31
Surrey Stars v Lancashire Thunder (Oval)
Tuesday, August 7
Lancashire Thunder v Surrey Stars (Old Trafford)
Wednesday, August 8
Southern Vipers v Yorkshire Diamonds (Ageas Bowl)
Tuesday, August 14
Southern Vipers v Surrey Stars (Hove)
Wednesday, August 15
Loughborough Lightning v Western Storm (Edgbaston)
Saturday, August 18
TBC
Monday, August 27
Kia Super League Finals Day (Hove)
ONE-DAY INTERNATIONALS
Saturday, June 9
England v South Africa, 1st ODI (Worcester)
Tuesday, June 12
England v South Africa, 2nd ODI (Hove)
Friday, June 15
England v South Africa, 3rd ODI (Canterbury)
Saturday, July 7
England v New Zealand, 1st ODI (Headingley)
Tuesday, July 10
England v New Zealand, 2nd ODI (Derby)
Friday, July 13
England v New Zealand 3rd ODI (Leicester)
T20 TRI-SERIES
Wednesday, June 20
South Africa v New Zealand and England v South Africa (Taunton)
Saturday, June 23
England v South Africa and England v New Zealand (Taunton)
Thursday, June 28
South Africa v New Zealand and England v New Zealand (Taunton)