Jonathan Vaughters says blood and performance data shows cycling is cleaner
Garmin-Sharp team manager Jonathan Vaughters believes the available evidence shows cycling is "on a very good path".
Last Updated: 18/01/13 3:33pm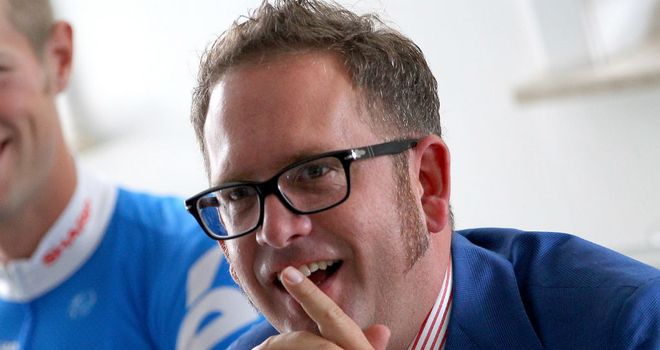 Vaughters was a team-mate of Armstrong on the US Postal Service team and gave evidence to the United States Anti-Doping Agency during the investigation which saw the Texan stripped of his seven Tour de France titles.
Armstrong has since admitted to using blood transfusions and EPO during his time at the top of cycling in an interview with Oprah Winfrey.
But Vaughters thinks that blood doping is now restricted by the UCI's biological passport - which was introduced in 2008 - a view he says is supported by the slower times that are being recorded on the sport's key climbs.
"In my opinion all of the scientific data that is available right now - the speeds on the crucial climbs in the Tour de France and the mean blood data from the biological passport - all these things point to cycling being a much, much cleaner sport," he told Sky Sports News.
"For example, the record of Alpe d'Huez, which was set by Marco Pantani in 1997 in the peak of the doping era, is 36 minutes and 50 seconds.
Increase
"The last time Alpe d'Huez was climbed, in the 2011 Tour de France, the winning time was over 41 minutes. It's a 10 per cent increase in time.
"And that 10 per cent increase in time corresponds exactly to the mean haemoglobin levels that you see in the riders' blood in the peloton in this day and age.
"So I think the sport is on a very good path right now and it's on a very good path thanks to the hard efforts of the USADA, WADA and people like (USADA CEO) Travis Tygart."
Vaughters has admitted to taking banned substances during his time as a rider and believes others from his era must come forward and be truthful about their involvement in doping during that time.
He added: "The World Anti-Doping Agency needs to convene with the top people in charge of professional cycling. They need to convene a truth and reconciliation committee.
"All of those people need to be given a one-time opportunity to come forward and be completely transparent and completely honest.
"If they chose to do that then the sport can move forward then the sport can move forward and potentially they have a place. If they choose not do, then they certainly don't have a place in the sport."