Budget engines for F1? Five questions about the 2017 proposal
Just what behind F1's push for 'budget engines' in 2017? Have Red Bull been handed a lifeline? And why did the FIA publicly confirm Ferrari's veto?
By James Galloway
Last Updated: 29/10/15 10:59am
We answer the questions hanging over the FIA's surprise declaration in the ongoing battle for supremacy in F1...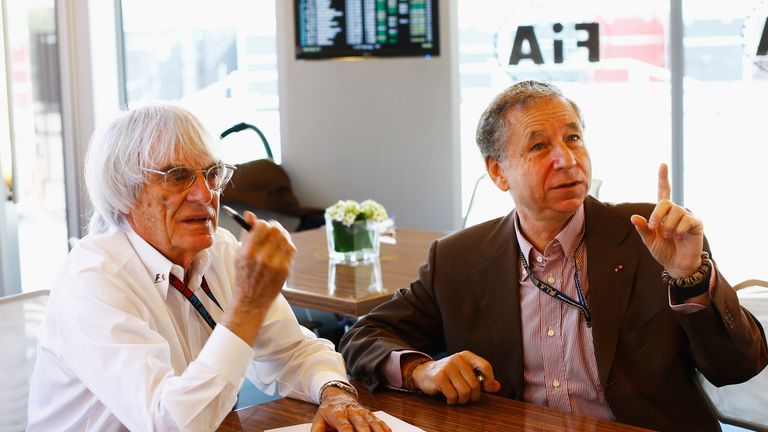 Why does the FIA want a budget engine?
Engine politics have come to define the off-track F1 story this season and the FIA's announcement that the introduction of a budget engine is now being considered for 2017 is the latest development in that ever-thickening plot.
The FIA has justified its decision to open up a tender process for cheaper power units as a desire to reduce costs. Although the governing body has previously abandoned the idea of introducing a cost cap, this latest plan has been made 'in agreement with FOM' and the small print revealed they 'suggested the principle of setting a maximum price for engine and gearbox for client teams at the last Strategy Group meeting'.
Since the introduction of F1's cutting-edge, but costly and complex, V6 turbocharged power units, the price customer teams have to pay the engine manufacturers has doubled to around €20m - an inflation which pushed Caterham over the edge and Manor Marussia to the brink and back last year.
However, despite talks to introduce a fixed rate from 2016 gaining the support of the 'large majority' of parties present in the Strategy Group, Ferrari used their right of veto to kybosh the plans.
In response, the FIA has indicated it'll instead to push ahead with plans to source a budget engine from an independent supplier from 2017.
However, as ever in F1, there is also a wider power game at play. As previously discussed, there are mounting fears the sport's four engine manufacturers - and principally the two most competitive ones, Mercedes and Ferrari - have become too powerful. The precarious plight former world champions Red Bull find themselves in, having been refused 2016 power units by both their chief rivals, has thrust the issue firmly into the spotlight.
It seems Bernie Ecclestone and Todt, rarely in agreement, have taken this as their moment to act.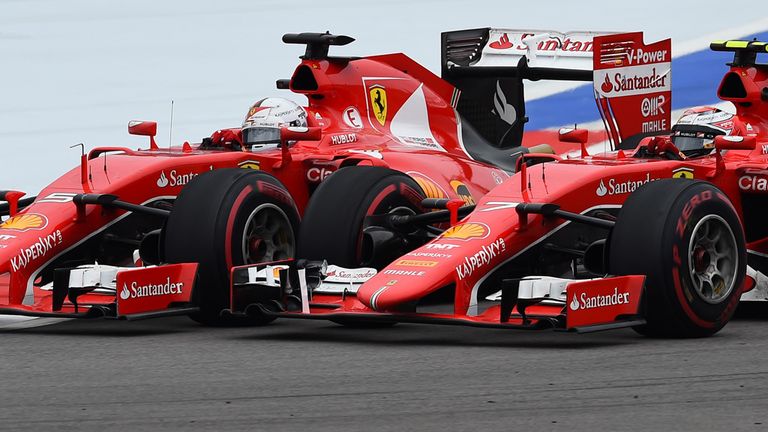 Why has the FIA named and shamed Ferrari?
'Ferrari decided to go against this and exercise the right of veto long recognised under agreements governing F1,' stated the FIA. 'In the interest of the Championship, the FIA has decided not to legally challenge Ferrari's use of its right of veto.'
While the existence of Ferrari's veto over regulations, negotiated earlier this century, has long been suspected, this is perhaps the first time the FIA has publicly confirmed its existence. While F1's oldest team - a status which earned them the veto - are not believed to regularly exercise this right, the FIA has made clear they blocked the plan to cap customer engine costs. The team themselves are yet to respond to the FIA's statement.
This development comes amid the spectre of Force India and Sauber, two midfield teams whose budgets have been squeezed by the cost of the current-generation engines, lodging a complaint over F1's rule-making structure with the European Union in recent weeks.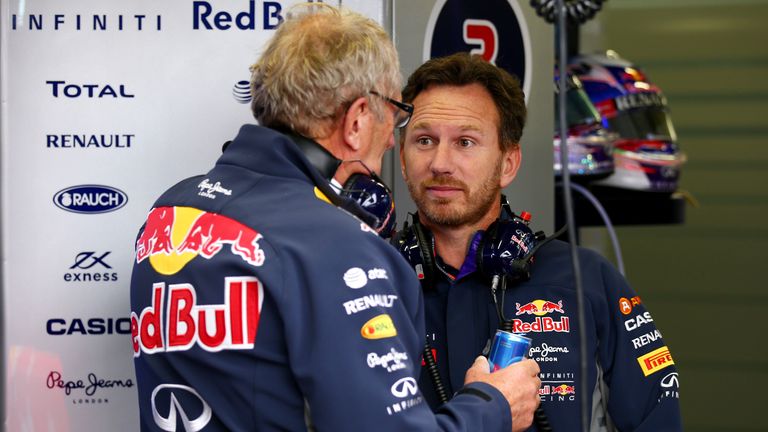 Is this designed to keep Red Bull in F1?
When F1's most shrewd operators speak, it's always worth taking care over every word. Take this from Ecclestone's Sky Sports F1 interview from Sochi: "I don't think we're going to [lose Red Bull], so I don't think about it. There are more opportunities out there than people think."
Given that by Red Bull's pleas engine had already been rebuffed by Mercedes and Ferrari, and their relationship with Renault had imploded, there didn't seem to be too many other alternatives out there at that point. It's since emerged that the other obvious option - Honda - have been informally approached about a 2016 supply, but McLaren appear to have other ideas.
So are budget engines the 'opportunity' Ecclestone was actually hinting at? Given they wouldn't arrive until 2017, and Red Bull don't even yet have an engine for next season, the timeframes don't necessarily match up. Then there's also the question of whether a designated 'cheap' engine could be considered the 'competitive' unit owner Dietrich Mateschitz has stressed is imperative his continued F1 involvement. 
Still, we can at least go back to last year's Abu Dhabi to know that Red Bull chief Christian Horner at least sees the benefits of a budget engine for F1.
"Maybe we need to even go as far as looking at a different engine, a new engine," Horner said after the 2014 season finale. "Maybe still a V6 but maybe a more simplified V6 that controls the cost: cost of development, cost of supply to a team and to the privateer teams. I think that's something we need to have a serious discussion about during the next strategy group."
As is sometimes the case in F1, old ideas can re-emerge as new ones.
What type of engines could be introduced?
During a media briefing at the US GP, Ecclestone expanded on the type of budget engines under consideration.
"They will probably have more power and use more fuel," the F1 commercial supremo explained. "It means that there would be regulation changes, which have already been anticipated for 2017 so there's nothing new."
The alternative being considered is thought to be a 2.2-litre V6 twin turbo unit, the same specification currently used in IndyCar. The American-based series doesn't use hybrid systems like F1 and has just two engine suppliers, Honda - who are currently struggling with their F1 unit - and Chevrolet, owned by General Motors, in partnership with Illmor. 
If the budget engine idea went through, plenty of meat would have to be put on the bone to establish how the alternative could compete with the advanced hybrid units developed by the car manufacturers.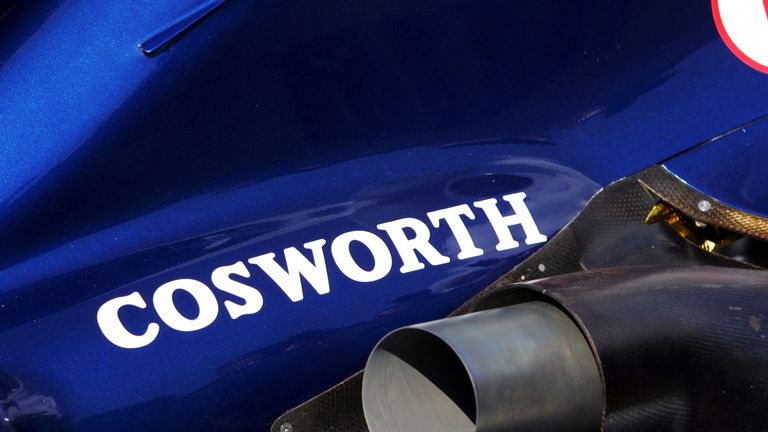 So does this mean a return for Cosworth?
Since exiting at the end of F1's V8 era in 2013, engine builders Cosworth had been rarely mentioned in mainstream F1 circles - until recent weeks. Speaking in his interview at the Russian GP, Ecclestone declared "we need another Cosworth" so non-manufacturer teams had more options for their engine supplies.
Just a week later the Northamptonshire-based firm were cited by Ecclestone again, this time when the F1 supremo conducted a joint interview with long-time ally and former FIA president Max Mosley. The timing of the revival of one of F1's most famous - and powerful - double acts fooled no one - especially when Mosley explicitly warned F1's manufacturers were beginning to hold the balance of power in the sport.
"The moment you have one or two or even three manufacturers and they are involved at board level...then they control Formula 1, you don't control Formula 1," Mosley said. "At that point the need for an independent engine supplier becomes acute."
Speaking in Austin, Ecclestone duly confirmed that Cosworth would be interested in returning to supply a cheaper engine, but there were other options too.
Who could they be? Another British firm, Ilmor, is an obvious contender given they currently manufacturer a similar 2.2-litre unit in IndyCar. The company, co-founded by Mario Illien, originally produced Mercedes' F1 engines on the German manufacturer's return to the sport in the 1990s and have more recently been used by Red Bull to try and help Renault find a still-elusive breakthrough in this latest era.
You can hear more debate on the FIA's proposals and engine politics on Wednesday night's F1 Midweek Report. Former Cosworth boss Mark Gallagher and Sir Patrick Head join Natalie Pinkham in the studio at 8.30pm on Sky Sports F1.