F1 Commission votes against FIA's proposal for a new, cheaper engine
FIA had opened tender to supply an alternative customer power unit in 2017
By William Esler
Last Updated: 26/11/15 10:22am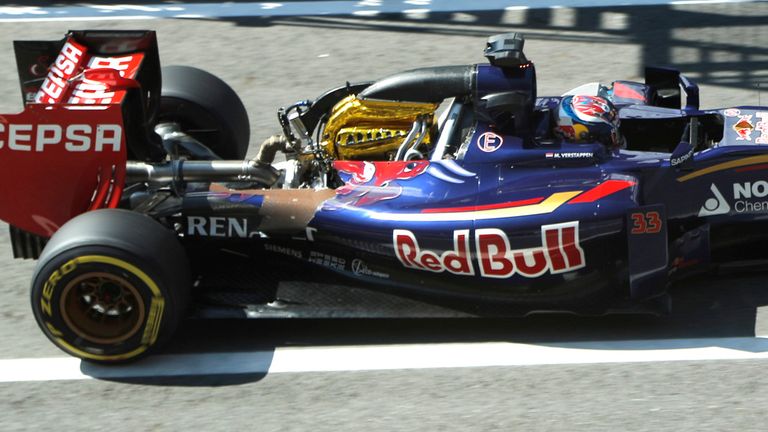 The FIA's proposal for a new, cheaper customer engine for 2017 have been rejected by the F1 Commission.
However, it has been agreed to address four "key areas relating to Power Unit supply in F1".
These are guaranteeing a supply of power units to teams and stating a minimum number of teams that each manufacturer must supply, reducing the cost of the units for customer teams, improving the nose and simplifying the technical specification.
Previous plans to impose a cost cap on customer engine supplies were vetoed by Ferrari.
The parties agreed to aim to implement these changes for the 2017 season at the earliest and at the latest 2018.
The first meeting to discuss how to implement the changes will take place at this weekend's Abu Dhabi GP, with a proposal to be put forward by January 15, 2016.
The FIA's statement suggested that the issue of cheaper, customer engines could be revisited again dependent on January's proposal.
FIA statement in full:
'The parties involved have agreed on a course to address several key areas relating to Power Unit supply in Formula One. These areas are:
-        Guarantee of the supply of Power Units to teams
-        The need to lower the cost of Power Units to customer teams
-        Simplification of the technical specification of the Power Units
-        Improved noise
'The manufacturers, in conjunction with the FIA, will present a proposal by 15 January, 2016 that will seek to provide solutions to the above concerns.
'The proposal will include the establishment of a minimum number of teams that a manufacturer must supply, ensuring that all teams will have access to a Power Unit.
'Measures will also be put forward to reduce the cost of the supply of hybrid Power Units for customer teams, as well as improving their noise.
'All stakeholders agreed that the developments will aim for the 2017 season at the earliest, and 2018 at the latest.
'The first meeting between the FIA and the Power Unit manufacturers on this topic will be held this week at the Abu Dhabi Grand Prix.
'Yesterday's meetings acknowledged the four credible Expressions of Interest made for the manufacture and supply of a less expensive alternative customer engine.
'The F1 Commission agreed not to pursue this option at this stage - however, it will be reassessed after the Power Unit manufacturers have presented their proposal to the Strategy Group.'