Abu Dhabi tyre test: The curtain falls on F1's track running in 2015
McLaren's Stoffel Vandorrne tops times at Pirelli test; Sport is now mothballed until pre-season test starts in Barcelona in February
By William Esler
Last Updated: 02/12/15 3:24pm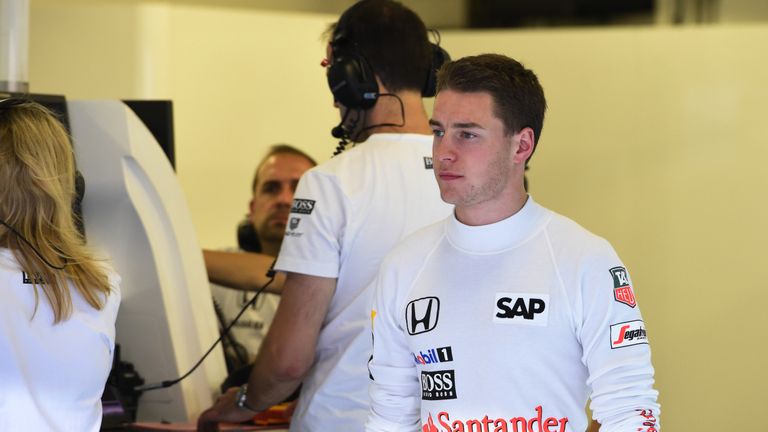 The curtain has come down on the 2015 F1 season after teams completed a mammoth 12-hour tyre test for Pirelli, held behind closed doors in Abu Dhabi.
Remaining at the Yas Marina Circuit following the final race of the year, all 10 teams were in action as the Italian tyre manufacturer gathered data for 2016.
As the running was a dedicated tyre test, the teams were 'not allowed to try new parts on their cars, nor alter their cars in any way during test'.
The new ultra-soft compound was tested for the first time, but all compounds were unmarked during the running, with the teams and the drivers in the dark over what rubber they were running.
Nevertheless, race drivers will have been able to sense roughly what they were running. Therefore, perhaps wisely, Sebastian Vettel and Kimi Raikkonen were at the wheel for Ferrari during the test, whereas at Mercedes both Lewis Hamilton and Nico Rosberg missed the running, with reserve driver Pascal Wehrlein in the W06.
Neither McLaren race driver was in action either, with Stoffel Vandoorne completing 99 laps and topping the times in the MP4-30. However, it is unknown what tyres he was on.
"We had one shot when it came to testing tyres for next season, and we can be satisfied by what we've achieved in this test, even if we have to fully analyse the data," say Pirelli's Paul Hembery.
"We've tested different versions of the new ultrasoft compound for 2016, which was one of the targets for this session. The ultrasoft's target for 2016 is to introduce a compound softer than the supersoft and mainly designed as aggressive choice for street circuits: with better performance than the latest version of the supersoft tyre and faster degradation, in order to allow the Teams to take a more aggressive approach to race strategy.
"Whether this will produce more pit stops, or any difference in strategies, it's too early to say for now. We will fully analyse our data and team telemetry once we get back to base. But it seems we are heading in the right direction: the ultrasoft is expected to offer more possibilities for certain races.
"We also tested some different constructions for both front and rear tyres."
Of the rest of the 2015 grid, Daniel Ricciardo and Daniil Kvyat drove for Red Bull, Valtteri Bottas for Williams, Max Verstappen and Carlos Sainz shared duties for Toro Rosso, while Nico Hulkenberg split the Force India running with Alfonso Celis Jr.
"My first day in a Formula 1 car certainly lived up to expectations," said Celis Jr, who completed 65 laps, setting a best time of 1:48.545.
"The car had huge grip and excellent braking efficiency, but my experience in the Formula 3.5 car had prepared me quite well for this big challenge. I really enjoyed the experience and I'm pleased with how the day went. For the first few runs I took things steady while I got used to the car and all the systems.
"Then, with each run, I started to push more and more as I kept learning about the car. With the programme for the day set by Pirelli, I could simply focus on my driving and getting to know everyone. 2016 is going to be an important year for me as I continue working with the team so I'm pleased to have some valuable miles under my belt already."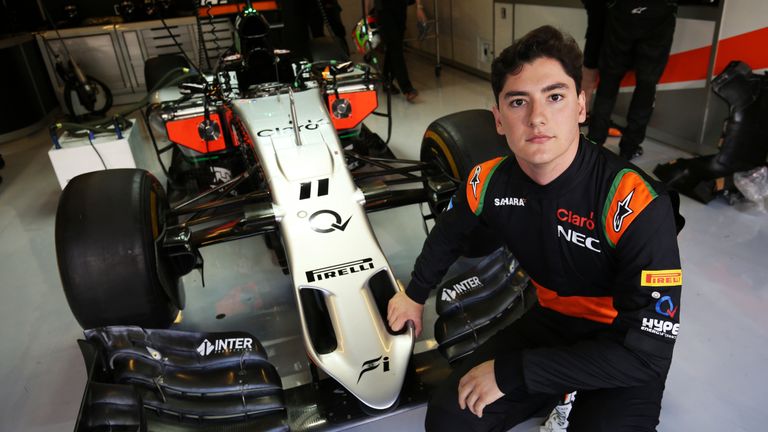 Hulkenberg completed 71 laps during his time in the car, with a fastest lap of 1:45.852.
"A trouble-free and routine day of tyre testing. Lots of laps, well over a race distance for me, and hopefully lots of useful information for Pirelli," said the German.
2016 Lotus driver and 2014 GP2 champion Jolyon Palmer was at the wheel of the E23 for the Enstone team, Adderly Fong was in action for Sauber, while Manor fielded Indonesian Rio Haryanto, who has been linked with a race drive next year, and their development driver Jordan King.
"It has been quite a while since I last tested a Formula 1 car, with Manor in fact in 2012," said Haryanto.
"The cars of today though are quite a lot different, especially in respect of the new engine developments, so it took some time to get use to the changes, especially the engine management.
"As the morning progressed though, I was improving all the time and with no issues, I could really get into the programme. Obviously this was Pirelli's test, so the programme was determined by their requirements, but I am pleased with the job I did and very happy to have another opportunity to drive a Formula 1 car and show what I can do."
Abu Dhabi post-season tyre test timesheet
1. Stoffel Vandoorne, McLaren, 1:44.103, 99 laps
2. Kimi Raikkonen, Ferrari, 1:44.456, 56 laps
3. Marcus Ericson, Sauber, 1:44.480, 50 laps
4. Jolyon Palmer, Lotus, 1:44.568, 90 laps
5. Sebastian Vettel, Ferrari, 1:44.940, 56 laps
6. Pascal Wehrlein, Mercedes, 1:45.605, 107 laps
7. Daniel Ricciardo, Red Bull, 1:45.805, 57 laps
8. Max Verstappen, Toro Rosso, 1:45.849. 54 laps
9. Nico Hulkenberg, Force India, 1:45.852, 71 laps
10. Valtteri Bottas, Williams, 1:45.940, 103 laps
11. Daniil Kvyat, Red Bull, 1:46.309, 48 laps
12. Carlos Sainz, Toro Rosso, 1:46.995, 56 laps
13. Adderly Fong, Sauber, 1:48.439, 57 laps
14. Alfnso Celis Jr, Force India, 1:48.545, 65 laps
15. Rio Haryanto, Manor, 1:49.593, 56 laps
16. Jordan King, Manor, 1:49.661, 59 laps
Don't miss the F1 Midweek Report for analysis of the Abu Dhabi GP and all the latest F1 news. Former BAR boss David Richards and car designer Gary Anderson join Natalie Pinkham on Sky Sports F1 at 8:30pm on Wednesday.