Lewis Hamilton: People making F1's rules don't know how cars work
World champion feels drivers aren't listened to enough; But FIA's Charlie Whiting says Hamilton fails to attend regulation meetings
By William Esler
Last Updated: 23/03/16 12:58pm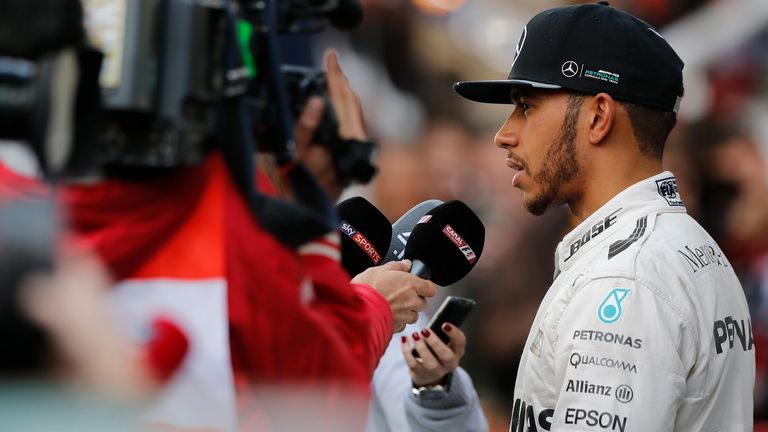 Lewis Hamilton feels too many people making F1's rules have no understanding of how cars work and that drivers aren't listened to enough when regulation decisions are taken.
The world champion was criticised by F1 race director Charlie Whiting in the build-up the Australian GP for failing to attend driver meetings at Pirelli's Milan headquarters in February or in the paddock during pre-season testing to discuss new rules and regulations.
"The drivers get a lot of say," Whiting said in a pre-Australia briefing on the FIA's website. "I can't see how we could give them more of a say. We have sporting and technical meetings to which a driver is always invited.
"We had a meeting in Barcelona. Quite a few drivers turned up which was nice. Lewis was invited but he didn't come."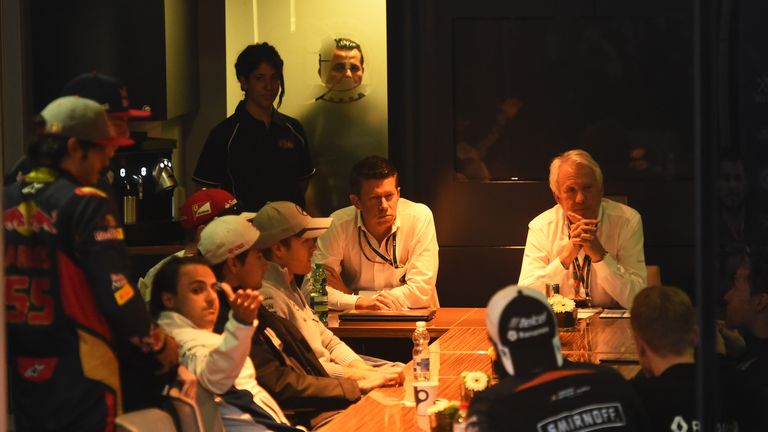 However, Hamilton says attending the meetings would be pointless as Sebastian Vettel is invariably the only driver to make a contribution. 
"I don't know if the drivers need to be more involved in certain things," Hamilton told reporters.
"It is interesting that recently Charlie has hit out at me and it is right that he has called some meetings, but I didn't go as at the time I was really just focussed on doing my work with my engineers.
"But also it is very rare that anything in our conversations gets taken notice of so there is no need for me to be there. Most likely if I do go Sebastian is the only one who is going to be doing the talking so there is no point in me being there, I can just read about it later."
Hamilton then went on to criticise F1's hierarchy for not consulting drivers on rule changes, such as switching to a one-clutch start in Australia.
"I feel it is only a benefit to the hierarchy who are making the decisions to at least ask a driver 'what is your issue in the car? Does making it one paddle off the line make it harder?' because it is no harder for me," he said.
"They've never asked us about the struggles of trying to follow another car, but they can rely on us for those things. In terms of making decisions and coming up with ideas that is not our job.
"And probably at the top end there are probably way too many people making decisions who don't have an understanding of the car. There needs to be perhaps less people making the decisions and hopefully making the right ones.
"Sunday was no different to any race that I've had terms of how we follow at Albert Park. It is such a great circuit, but you can't get close."
Plans are afoot to make F1 cars five seconds per lap quicker in 2017, but that looks set to be achieved by aerodynamics. And Hamilton feels that will only compound F1's current problems.
"I was looking at an old picture of a start at Estoril and the two Williams were ahead then the two McLarens and they were wide cars, wheels looked great, the rear wheels should always be way bigger than the front wheels," he added.
"We need more mechanical grip and less wake coming off the car in front. At the moment you see us just sliding around as we don't have much grip as it is on these tyres and then as soon as we get in the wake there is just nothing we can do.
"We are all capable of racing much closer if we were able to get closer. There needs to be changes to enable us to do that, but they don't seem to be making those changes. Give us five seconds more downforce it will be exactly the same, but just five seconds faster.
"I love this sport, I love racing. Ultimately I don't know all the changes that should be made, but whatever changes have been made it hasn't made the spectacle better, it hasn't made the racing better from a driver's perspective."