McLaren 'very confident' Fernando Alonso will stay for 2018
"We'll have a good ending to this story," says Zak Brown on Alonso's future; McLaren boss denies Alonso issued Honda ultimatum
By Pete Gill
Last Updated: 30/09/17 8:36am
McLaren boss Zak Brown says the team are "very confident" Fernando Alonso will stay for 2018 following their split from Honda to partner Renault.
Despite expectations that the long-awaited engine switch would trigger a contract extension for Alonso at McLaren, the Spaniard says he has yet to be persuaded to re-commit.
McLaren sure they can win with Renault
"After Singapore I will try to know a little bit more about the project, about the Renault engine and the expectations for next year. Right now I don't know anything," Alonso said. "Once I have considered that I will make my decision."
But Brown has indicated the team expect their prized asset to stay for 2018 - and potentially beyond.
"We're very confident we'll have Fernando Alonso in our car next season and the same driver line-up that we have now," Brown told Sky Sports F1.
"Fernando is a very important asset, he's very happy with the decision, we're happy with him in the car, he's happy being in the car and I think we'll have a good ending to this story."
But Brown scoffed at suggestions Alonso, out of contract at the end of year and out of love with Honda following three torrid seasons at the wrong end of the grid, had in effect pulled the plug on the Japanese engine manufacturer's partnership with McLaren with a 'them or me' ultimatum.
"When you make a decision like this you have to do what's best for the team, you can't let the driver dictate what engine you have," Brown assured Sky F1.
McLaren's prospects for next season are now dependent on Renault with the team's ambition of victories in 2018 running up against a clear power deficit from the French manufacturer's units compared to those of Ferrari and Mercedes.
But with Renault, who only returned to the sport as a fully-fledged team last year, undergoing a massive recruitment drive, Brown is confident the group can deliver competitive power units as early as next season.
"Ferrari weren't as competitive as Mercedes 12-24 months ago, but now they look as competitive. Renault is a great company and I think it's premature to call them the third-best engine next year," he said.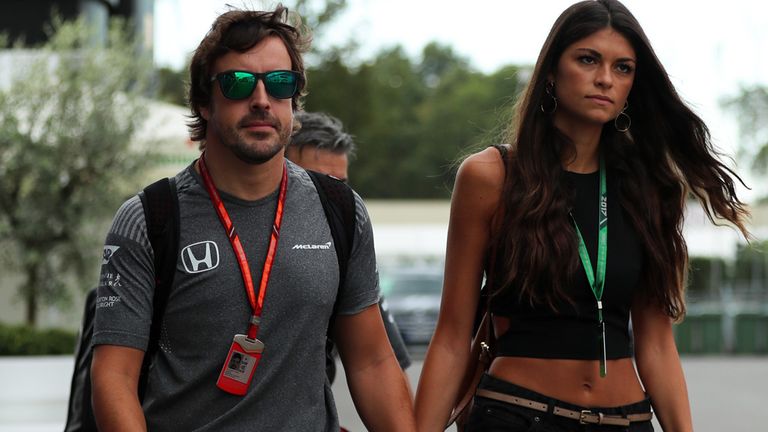 You have to look forwards in motor racing. We're disappointed it hasn't worked out as [Honda] are a great company. We had a great history but we gave it a good shot for three years and now we look forward. We want to finish the season strong and we're really