The Formula 1 Gossip column
Merc to re-sign Hamilton and Bottas? Alonso open to 'big three' move; Leclerc-Ferrari gathers pace; Does Hamilton feature on Christina Aguilera's new track?
Last Updated: 24/06/18 6:06pm
Was works status behind Red Bull-Honda deal?
How important was attaining 'works' status in Red Bull's decision to jettison a customer supply with Renault for a works deal with Honda in 2019 and 2020?
Judging by these comments by Red Bull boss Christian Horner to Sky F1, the answer must be 'very':
"Honda are going in the right direction. And to be the focal point of attention, rather than at back of the queue, is something which definitely appeals. For us, it's a really positive thing."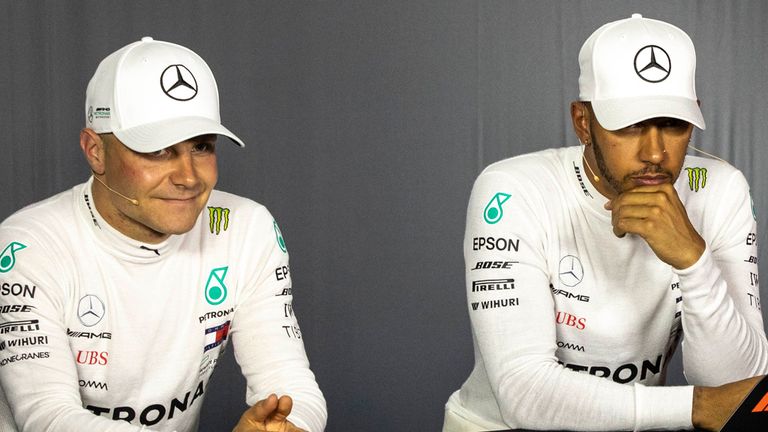 Mercedes poised to retain Hamilton and Bottas?
Mercedes chief Toto Wolff has indicated confirmation of a contract extension for Lewis Hamilton could be imminent.
Hamilton's current deal expires at the end of the season and talks over a new deal have dragged out since the winter.
But with both parties repeatedly stressing their confidence a deal would be finalised, Merc chief Toto Wolff has told Sky Sports F1 that an announcement could be made "very, very soon".
Why is the French GP starting at 3.10pm on Sunday?
Speaking during Sky F1's French GP coverage, Wolff added: "We don't want to drag it out much longer. I expect it to be done very, very soon."
And in a clear hint that Mercedes are currently minded to retain both Hamilton and Valtteri Bottas, whose current contract also expires at the end of the year, Wolff added: "Valtteri is doing an exceptional job. At the moment there is no reason to change the line-up."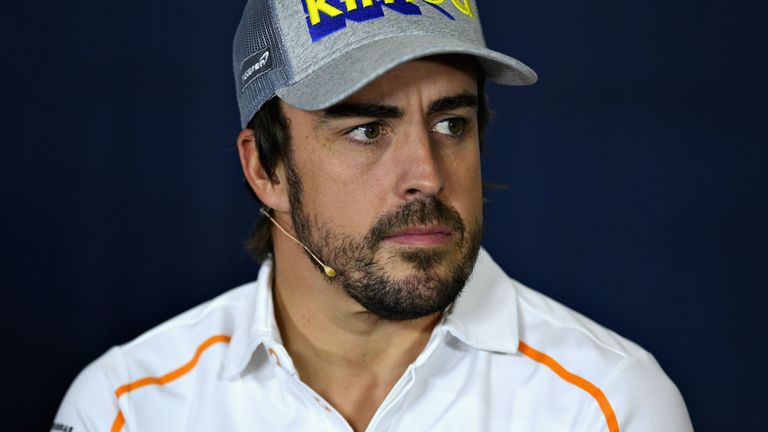 Alonso open to move to 'big three' team in 2019
Fernando Alonso has stressed he could stay in Formula 1 next season to race for a team other than McLaren.
In a clear indication of his thinking, Alonso says he is open to a move up the Formula 1 grid with either Ferrari, Red Bull or Mercedes in 2019.
"I don't know why the perception from the outside is that I stay with McLaren or leave Formula One" Alonso told The Times. "I think there are other teams. At the moment there are three teams [Ferrari, Mercedes and Red Bull] that are in another league and we see also those three teams there are movements. They have drivers finishing contracts at the end of the year, so we will see what happens."
Culling any perception that it's a question of a full-time move to IndyCar or staying at McLaren for next season, Alonso continued:
"I need to think about what will be the best for me in the future and for next year what will be more attractive - the triple crown and to try and win different series or to just keep competing in Formula One. To keep competing in Formula One will only be in a competitive environment, fighting for victories and podiums" (Full story - external site)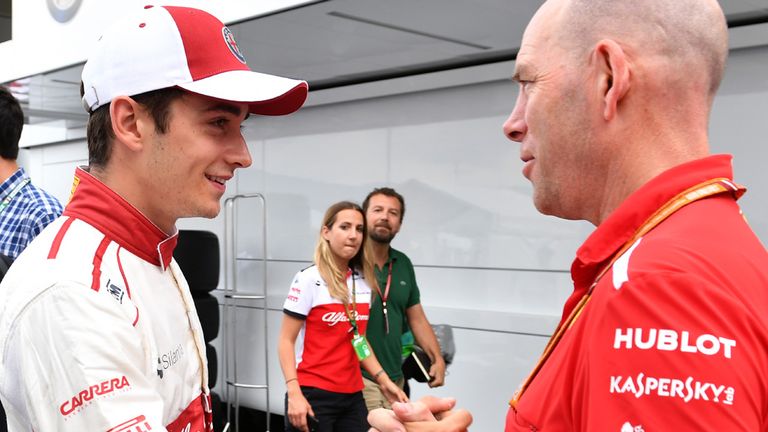 Leclerc in line to replace Raikkonen?
We've heard plenty of premature reports about Kimi Raikkonen's impending Ferrari demise for several years now, but Sergio Marchionne and co. appear to leaning towards the bold appointment of 20-year-old Charles Leclerc as Sebastian Vettel's team-mate for next season.
The Monegasque driver, who has been one of the stars of recent races and excelled again in qualifying in France on Saturday, spoke to Sky F1's Martin Brundle during build-up to qualy and had this to say when asked if he felt his time with Ferrari would come sooner or later:
"I just really hope that one day I will be in that car because it's a dream since a child.
"The red car has always been some special for me and I obviously really hope to be driving for this team one day. But, for now, I'm really focusing on this year."
He added: "The thing for sure is that I'm trying to do everything that is in my hands at the moment to be as ready as possible, no matter what happens next year, and to grow as quickly as possible. But for now I'm really focused on this year. It's a long year and I don't think it would be great for me to distract myself with what whatever could possibly happen for me in the future."
The Gossip in the paddock
Sky Sports' Craig Slater runs through the latest gossip in the paddock...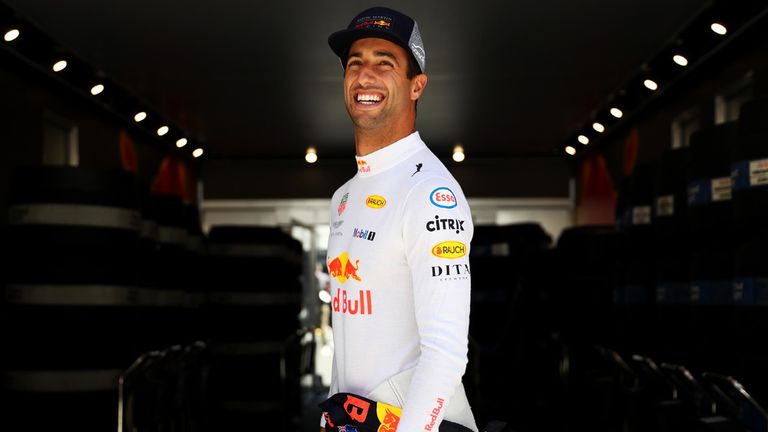 Red Bull expect Ricciardo to stay
Red Bull boss Christian Horner believes Daniel Ricciardo, out of contract for 2019, will re-commit to the team.
The Australian, touted for a move to either Ferrari or Mercedes, is also reported to have been offered a big-money move to McLaren.
"The key for me is does Daniel want to be in the team next year," Horner told Sky Sports. "I get the impression that he very much wants to be."
Pressed on whether Red Bull's decision to switch to Honda may affect Ricciardo's thinking, Horner stressed: "Daniel knows the reason behind this is to get ourselves in the best possible position and that's in his interests as well. He knows the ambition of this team."
Speaking to the media later, Horner added: "I would be surprised if he was to leave, because it's a good fit between himself and Red Bull, but it is Formula 1."
The possibility of Ricciardo moving to McLaren has been compared to the gamble Lewis Hamilton took five years ago when he left McLaren for Mercedes.
But Horner was dismissive of the idea the Australian would leave a race-winning seat for a team currently on the fringes of the top 10.
Sitting alongside Cyril Abiteboul of Renault and McLaren's Eric Boullier, Horner commented: "Let's not forget that he has been in a car that in the last couple of grands prix has been lapping the cars to our left. So it would be a fairly bold decision to step out of a car that he has won two grands prix in this year as a championship contender."
Silverstone talks continue
Formula 1 are still in negotiations with Silverstone's owners regarding an extension to their race contract and expect a deal to be thrashed out, according to commercial chief Sean Bratches.
Silverstone's current contract expires after 2019 but, with the next race approaching, meetings are set for the BRDC, the iconic circuit's owners, and F1 owners Liberty Media.
"We still continue to have productive conversations," Bratches told Sky Sports News at a live event in Marseille. "We actually plan to meet John Grant [BRDC chairman] and his team next week in London.
"Silverstone is part of the foundation of this sport. We are a commercial business and we are going to do a deal that makes sense for us and hopefully there's an opportunity there.
"We just renewed Spa on terms that work for both parties, and my suspicion is that we can do the same for Silverstone. That's our intent, anyway."
Silverstone is the final leg of F1's first ever triple header this year, but Bratches added: "Our plan is not do this again."
'Dixon approached by McLaren'
Scott Dixon has been approached by McLaren with a view to joining their IndyCar team next season, according to RACER magazine.
The four-time IndyCar series winner is one of the most respected drivers in the sport, and at age 38, may be looking to end his career in style.
And RACER report that Dixon would be tempted by a McLaren affiliation, with the team founded by the great Bruce McLaren - a New Zealand compatriot.
McLaren are considering entering IndyCar next season and would be partnered with another outfit, with Fernando Alonso possibly making the switch as he looks to complete his Triple Crown with an Indy500 triumph.
'Red Bull will eye young talent'
Red Bull boss Christian Horner says the team would favour signing "young talent" - should Daniel Ricciardo leave at the end of the season.
"The Red Bull philosophy has always promoted young talent," said Horner. "It's been a proven path."
Pierre Gasly would appear to be the leading candidate for the role from Toro Rosso - though Carlos Sainz is only on loan at Renault.
Are McLaren after Ricciardo?
There have been a number of reports linking McLaren with a big-money move for Daniel Ricciardo recently, and team boss Eric Boullier has admitted the team are interested in the in-form driver.
"We love Daniel," Boullier said at the French GP. "I've personally known him for many years, and he's doing a good job for Red Bull.
"As long as a driver of that calibre is on the market, obviously you look if there is any discussion possible.
"At this time of the year it's still too early to talk about the line-up in the future, so it's just a normal, gentle discussion."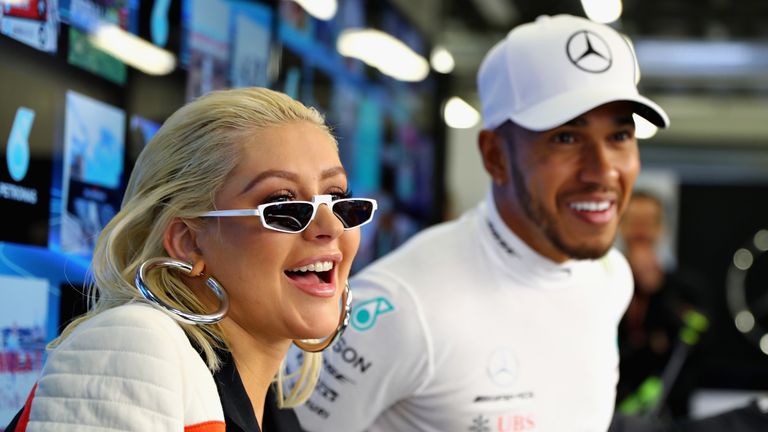 Does Hamilton feature on Aguilera track?
One of the more left-field rumours doing the rounds at the French GP is whether Lewis Hamilton, F1's world champion, features on a track on American singer Christina Aguilera's new album.
The credits for Pipe including reference to an unknown artist called XNDA, with some subsequently suggesting it is Hamilton.
Asked about it at Paul Ricard, Hamilton was staying tight-lipped: "Someone told me there was some speculation on that but that's not something I really wish to visit right now."
Ricciardo hopes to delay engine penalty further
Daniel Ricciardo is hopeful Red Bull can delay a grid penalty for the inevitable use of a third MGU-K until the German GP in three races' time.
Ricciardo had been expected to take a penalty for exceeding power unit limits in Canada but Red Bull were able to use an older MGU-K without problem from earlier in the season. While that part will soon need to be replaced, Ricciardo is aiming to get to get through F1's triple header without needing to change it and therefore delay a costly 10-place grid penalty.
"The later we leave it then the less chance we have of getting another one later in the year, so I'm happy to leave it as long as possible," he said. "Hockenheim you can overtake there so it's better than Austria. Silverstone I started at the back last year and could overtake, but I would say Hockenheim is possibly better for overtaking than the next few coming up. So if we have to take it that's probably the best place."
McLaren hit back at mutiny reports
McLaren have laughed off reports that their staff are on the verge of mutiny.
The Daily Mail had reported that team workers were 'considering strike action after being rewarded for their hard work with a chocolate bar each.'
But in a hard-hitting response, McLaren boss Zak Brown said he didn't recognise the negative depiction of his team and categorically ruled out a return for former team chief Martin Whitmarsh (Full story)
'Ferrari ready to drop Raikkonen for Leclerc'
Have Ferrari decided to replace Kimi Raikkonen in 2019 with Sauber's Charles Leclerc?
Autosport says the Scuderia are 'ready' to make the switch and that, although a final decision has not yet been made, the team are 'leaning towards promoting Leclerc to a race seat'. (Full story - external site)
Last week in his Sky F1 column, Martin Brundle called on Ferrari to replace Raikkonen with Leclerc, writing 'In my view Kimi has reached the end of the road... Charles Leclerc looks the real deal to me. He is out-performing his Sauber car just like Alonso and Webber did in a Minardi, like Senna did in a Toleman and Schumacher in a Jordan. He stands out a mile' (Full column)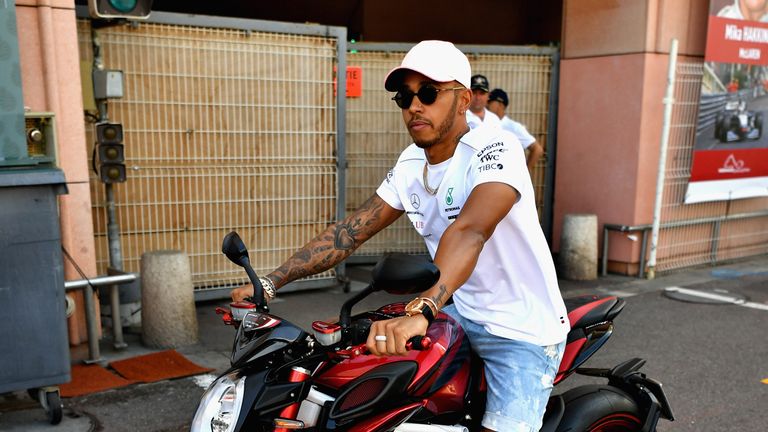 McLaren have described recent criticism of the team from former boss Martin Whitmarsh as "ill-judged and ill-informed". (Full story)
WIll it be Mercedes, Ferrari or Red Bull on top as F1 returns to Paul Ricard for the first leg of an unprecedented triple header? Watch the French GP exclusively live on Sky Sports F1 from June 22-24. Get Sky Sports F1.