A plan to limit Friday practice running next season has been rejected
F1 Commission rejects practice changes and proposed ban on use of tyre warmers in 2015
By Mike Wise at the Red Bull Ring
Last Updated: 19/06/14 6:11pm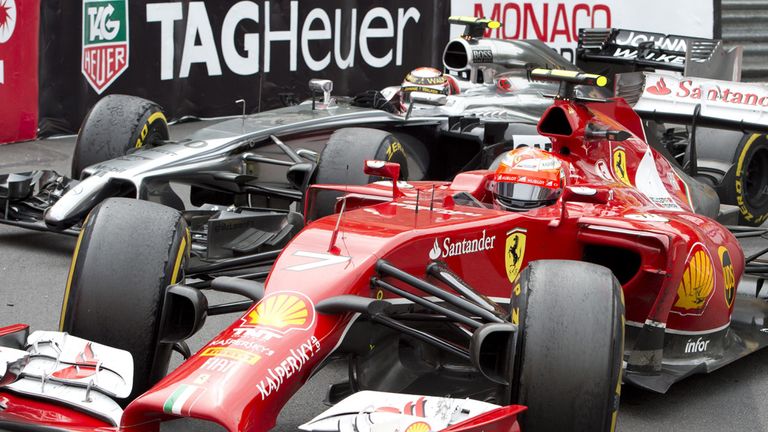 High-profile plans put forward by top teams to cut costs in time for the 2015 season were rejected at a meeting of the F1 Commission on Wednesday.
Among them was the proposal that has, arguably, attracted the most attention - that of holding just one practice session late on the Friday afternoon of a race weekend. It was scuppered by race promoters, who along with teams, the FIA, commercial rights controller Bernie Ecclestone and suppliers of engines, tyres, fuel and sponsors, make up the commission.
Moves to halve Friday track time have proved unpopular since details first emerged at the Canadian GP two weeks ago and the promoters felt it would reduce spectator numbers.
An attempt to ban the use of tyre blankets has also been rejected owing to safety fears, although with Pirelli agreeing to place its logo on the blankets, teams will in fact make a saving.
Testing will be reduced next year, however. There will still be 12 days of pre-season testing but it will take place in Europe while in-season testing will be cut from eight to four days.
F1's new Strategy Group had proposed cost-cutting measures after blocking the FIA's plans to introduce a cost cap for 2015 earlier this year.
The intention of the proposals has been to achieve savings via changes to the sporting and technical rules. However, the means of reducing costs has caused a split between bigger and smaller teams.
The Strategy Group has the power to formulate and propose rule changes; however, it is comprised of the bigger teams, the FIA and Ecclestone, with smaller teams having no say.
They, in turn, want to achieve a more level playing field via a cost cap, together with a greater share of the sport's revenues.
The changes agreed on Wednesday will now be rubber-stamped at a meeting of the FIA's World Motor Sport Council next week.
This weekend's Austrian GP is live only on Sky Sports F1. Race Day coverage begins with the Track Parade at 11.30am on Sunday