Ron Dennis reveals it was his decision to drop Sergio Perez for Kevin Magnussen
McLaren chief not ruling out Button or Vandoorne for 2015 season
By Pete Gill
Last Updated: 12/04/14 8:13am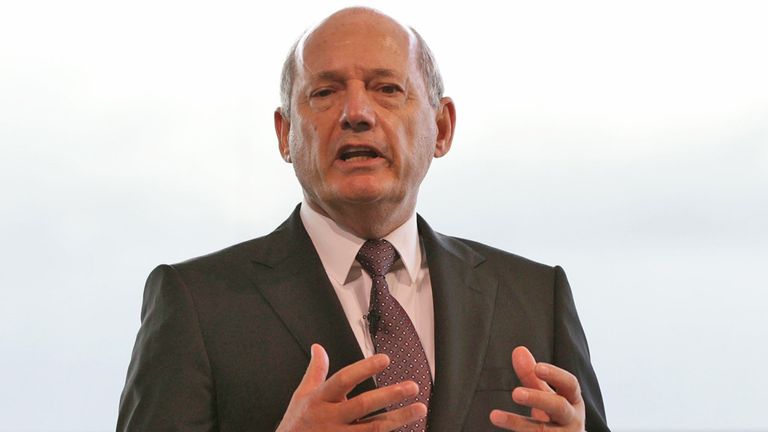 Dennis stood down as McLaren's Team Principal in 2009 but returned to an executive role with the F1 team in January when Dennis' successor, Martin Whitmarsh, was abruptly cast aside.
Four months previously, when Whitmarsh held the rank of Team Principal, McLaren brusquely dispensed with the services of Sergio Perez in favour of Magnussen less than one year after the Mexican joined the Woking outfit, and Dennis has now confirmed it was his call.
"The decision to take Kevin was mine," Dennis told the official Formula 1 website. "It was only possible to take Kevin because of my decision - that would be accurate.
"I took the decision because I felt that we needed to see if he could meet the expectations of our engineers, and so far he has done the job."
It has been widely speculated, but never confirmed, that Whitmarsh's preference was to retain Perez.
Since his appointment, Magnussen has consistently impressed behind the wheel of the MP4-29, registering a podium finish on his F1 debut in Australia before scoring points in Malaysia as well.
However, Magnussen was out-paced and out-performed by his veteran team-mate Jenson Button in Bahrain last week and Dennis is adamant that, even with precociously-talented Stoffel Vandoorne waiting in the wings, the 2009 World Champion will stay on for 2015 - and McLaren's reunion with Honda - if he can maintain such levels of performance.
"Anything is possible, but Jenson is doing a great job," said Dennis. "He is quick and he is dedicated so there is no reason not to stay with Jenson from any perspective. But we still have a whole season to go."
Along with everyone else at the start of the 2014 season, McLaren have been comprehensively out-paced by run-away leaders Mercedes in the opening three events of the season, yet Dennis is confident his team can return to the winners' enclosure before the end of the year.
"I think we could win in the later part of the season. I want to see a linear progression because we must end the season winning. This has to be our objective. We can't win today. The fact is that F1 is less cyclical as a sport. We used to have a very clear winter closure - now it's continuous. So if we don't have the luxury of some regulation changes, we have to be competitive as soon as possible this year - and we will be!"